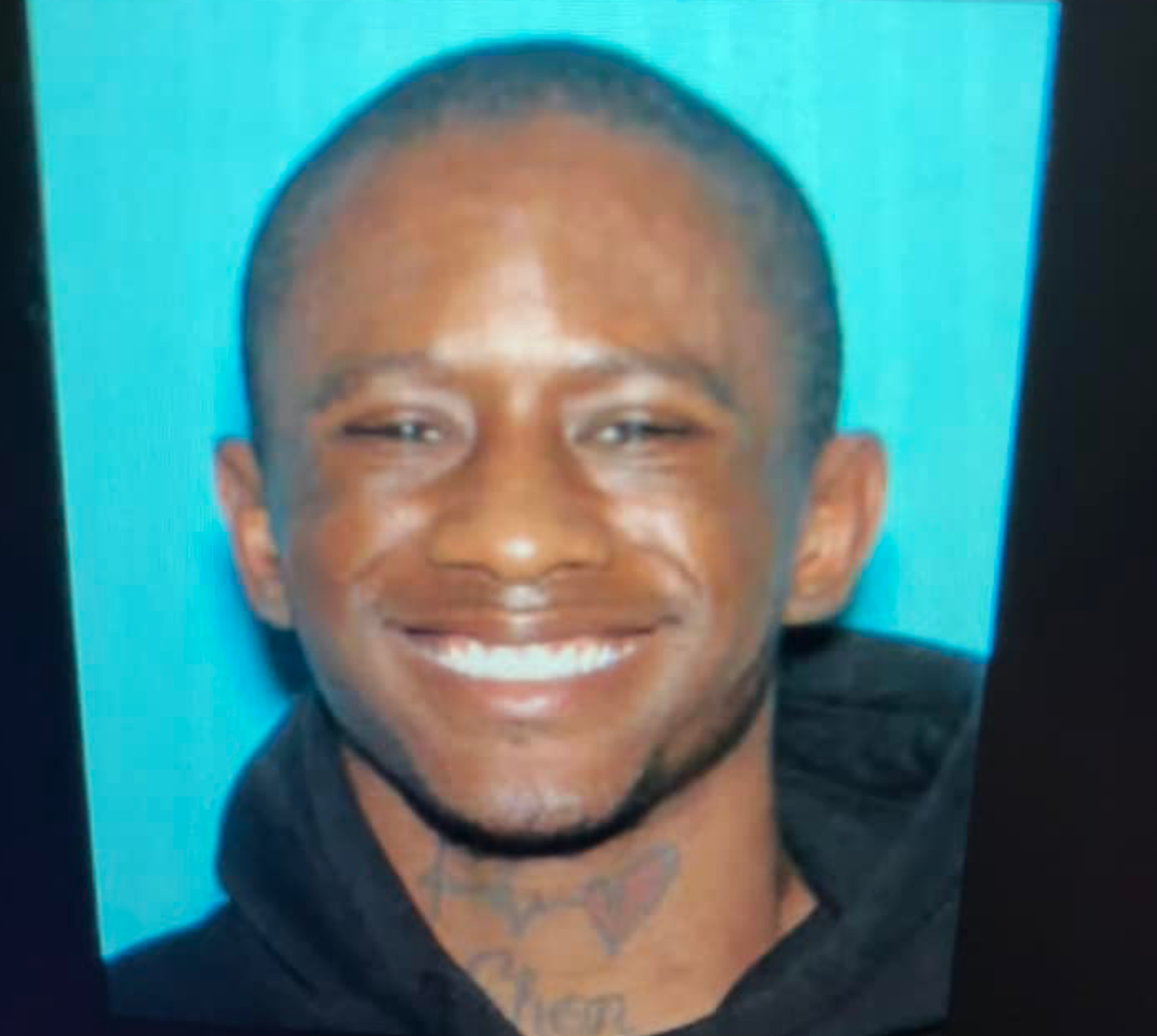 A man accused of killing a child in Detroit lamented to police that he would spend the rest of his life prison in shocking bodycamera footage captured the night of his arrest.
Rasheed Maleek Trice, 26, led police on a high-speed chase on 3 July, ending with a crash on a four-lane highway just northeast of Detroit, according to WDIV.
Police and federal authorities have accused Mr Trice of the sexual assault and stabbing of his ex-girlfriend, Symari Cole. He is also accused of kidnapping her two-year-old daughter, Wynter Cole Smith.
Sometime after the kidnapping police believe Mr Trice killed the toddler and dumped her body in an alley near the Coleman Young International Airport in Detroit.
In the bodycamera footage, smoke can be seen pouring out of the stolen Chevrolet Impala Mr Trice drove during the chase. Officers swarm the vehicle with guns drawn. Mr Trice yells out before officers grab him and push him to the ground.
Mr Trice can be seen lying on his hands as officers try to gain control of him and place him in handcuffs. They then begin to tase him several times while fighting with him.
At one point an officer yells out that Mr Trice has something in his hands, which the defendant denies.
"Y'all just tased me about five times," he yells back at police.
"Yeah, well, you were fighting," the officer wearing the body camera responds.
Mr Trice is eventually stood up and taken to a curb, where officers sit him down and inform dispatchers they have Mr Trice in custody, noting that he is the man suspected in the abduction of the toddler.
Earlier that day, Mr Trice allegedly began stabbing Ms Cole at her apartment. She managed to get away and flee the house, leaving Mr Trice inside with her daughter, Wynter, and one-year-old son.
Mr Trice then allegedly grabbed Wynter and fled the scene in Ms Cole's car, prompting an Amber Alert and, later, the high-speed chase after police identified the stolen car.
He initially denied kidnapping the girl, but police used cellphone data to locate her. They found her body in an alleyway. She had reportedly been strangled to death with a pink cellphone charging cord matching pieces of a cord found in the car Mr Trice allegedly stole.
While sitting on the curb after his arrest, Mr Trice reportedly told police that he was going to spend the rest of his life behind bars.
"I'll probably do the rest of my life in prison," he allegedly told officers.
When one officer replied that he couldn't say what would happen to him, Mr Trice insisted "I can tell you now."
Later at a hospital Mr Trice reportedly told police that he was "already a monster" and said he wanted to kill himself, according to Law & Crime.
He has been charged in federal court with one count each of kidnapping a minor and kidnapping resulting in death. If he is convicted on the latter charge, he could face the federal death penalty.
He was also handed state charges of assault with intent to murder, two counts of criminal sexual conduct, home invasion, unlawful imprisonment, aggravated domestic violence second offense, unlawful driving away of an automobile, and felonious assault.
play youtube
,
xnxx
,
xvideos
,
porn
,
porn
,
xnxx
,
Phim sex
,
mp3 download
,
sex 4K
,
Straka Pga
,
gay teen porn
,
Hentai haven
,
free Hentai
,