health Eshrag:

The relatively new COVID-19 omicron subvariant X.BB.1.5 "is the most easily transmissible subvariant so far," Dr. Marc Siegel, a Fox News medical contributor, told Fox News Digital on Tuesday evening.
That's because "it not only binds well to cells, but it is also the most immunoevasive," said Dr. Siegel, who is also a professor of medicine at NYU Langone Medical Center in New York City.
The subvariant — now nicknamed "Kraken" by some — is spreading across the globe, too. 
NEW COVID OMICRON SUBVARIANT XBB.1.5 IS 'SPREADING LIKE WILDFIRE' IN US: HEALTH EXPERTS REVEAL WHY
Maria Van Kerkhove, PhD, technical lead of the World Health Organization, called XBB.1.5 is "the most transmissible subvariant that has been detected yet," WebMD reported.
Though this subvariant continues to spread at a faster pace than other versions of COVID-19 did, the Centers for Disease Control and Prevention (CDC) on Friday did revise downward its estimate of how much XBB.1.5 is circulating in the U.S.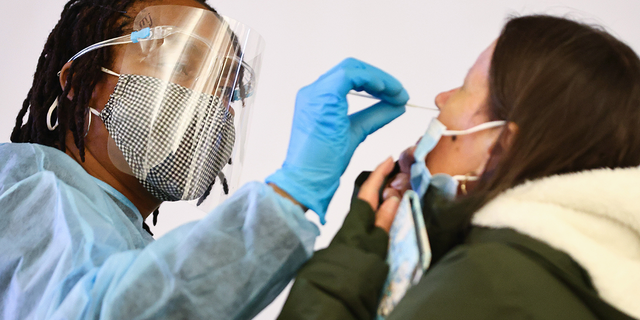 The CDC had previously said that XBB.1.5 made up some 41% of sequenced cases for the week ending Dec. 31 — more than any other variant.
However, the XBB.1.5 subvariant comprised 27.6% of sequenced COVID cases nationally for the week ending Jan. 7, 2023 — compared with 18.3% for the week ending Dec. 31, the CDC said on Friday.
"The number of cases is far greater than anyone is reporting because of all the home tests that aren't being counted."
Dr. Siegel also told Fox News Digital that while the XBB.1.5 subvariant is immunoevasive, "studies show that the bivalent vaccine and recent immunity from [COVID] infection are both effective at decreasing severity and hospitalization" due to the virus.
"Not only that," said Dr. Siegel, "but there is evidence that this immunity also decreases transmission of the virus to some extent in the short term."
Added Dr. Siegel, "The number of cases is far greater than anyone is reporting because of all the home tests that aren't being counted," he said.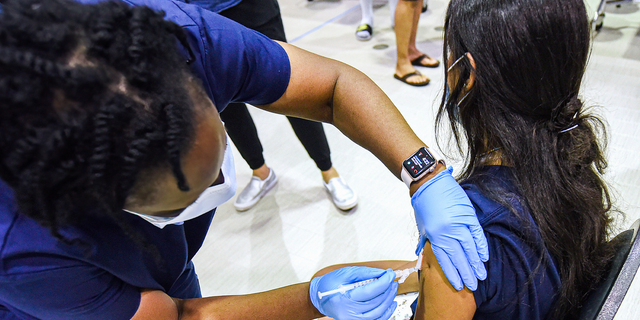 So "this means that overall, the subvariant remains mild — and if the number of hospitalizations are increasing, it is because of the sheer number of cases."
He added, "So far there are no monoclonal antibodies that work against it, so we are relying on Paxlovid as a mainstay of treatment."
He emphasized that "one treatment that has been completely overlooked throughout the pandemic is convalescent plasma (collected after recent infection)."
The CDC points out that "projections can be uncertain when a variant is just beginning to spread." 
Dr. Siegel said this treatment "is once again receiving attention because we don't have the synthetic antibodies to use against this."
XBB.1.5 remains the only omicron subvariant showing significant growth in the U.S. right now, according to multiple reports. It is second only to omicron BQ.1.1, according to the CDC.
On its website, the CDC points out that "projections can be uncertain when a variant is just beginning to spread." 
When XBB.1.5 infections were predicted at 41%, "there was a wide prediction range of about 23% to 61%," said the CDC. "Since then, more data have come in from mid-December, as well as additional data delayed by the holidays."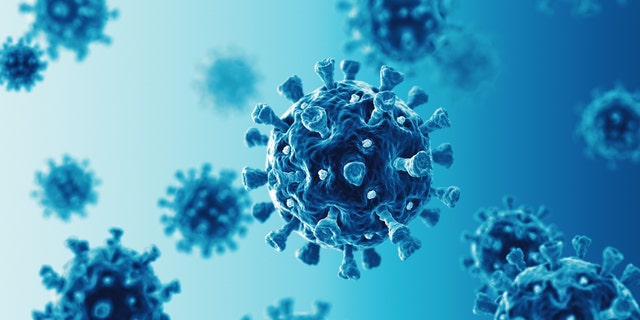 The CDC added, "As a result, the projection for the week ending December 31 was revised to 18%, but with a higher degree of certainty (prediction range of 9% to 33%), followed by an increase to 28% for the most recent week of January 6 (prediction range of 14% to 47%)."
Overall, the CDC said, "these findings demonstrate that XBB.1.5 is spreading quickly."
In terms of treatment, the CDC said its COVID guidance "remains the same about how people can best protect themselves from serious illness."
PENTAGON DITCHES COVID VACCINE MANDATE FOR TROOPS
The CDC recommends basic health and hygiene practices, such as handwashing and improved ventilation.
It also recommends staying up-to-date with vaccination; getting tested for COVID-19 if needed; staying home if you suspect you have COVID or have confirmation that you have COVID; seeking treatment if you have the virus and are "at high risk of getting very sick"; and avoiding those who have suspected or confirmed cases of COVID. 
CLICK HERE TO SIGN UP FOR OUR HEALTH NEWSLETTER
Dr. Ashish K. Jha, M.D., MPH, the White House COVID response coordinator, said people should stay up-to-date on booster shots. He also urged people to wear snug-fitting masks and avoid crowded indoor spaces, WebMD reported.
He also wrote the following in a tweet on January 4: "So am I concerned about XBB.1.5? Yes. Am I worried this represents some huge setback? No. We can work together to manage the virus. And if we all do our part, we can reduce the impact it will have on our lives."
CLICK HERE TO GET THE FOX NEWS APP
As always, anyone with questions about risks or symptoms should check with their health care provider or medical professional. 

Noting that the news was copied from another site and all rights reserved to the original source.