health Eshrag:

The soaring cost of eggs may be inspiring some people to add a chicken coop or two to their backyard or property. 
The feathery pets, however, come with serious health risks, according to the Centers for Disease Control and Prevention (CDC) — so people should go into such an endeavor with eyes wide open.
"Raising any type of animal or bird is always potentially fraught with communicable disease transmission," Dr. Aaron Glatt, chief of infectious diseases at Mount Sinai South Nassau Hospital on Long Island, New York, told Fox News Digital this week.
PENNSYLVANIA COUPLE STARTS 'RENT THE CHICKEN' BUSINESS AMID HIGH EGG PRICES IN STORES
"Proper attention has to be given toward maintaining the good health of these creatures, as well as preventing the spread of microbes they may harbor," added Glatt. He is also a spokesperson for the Infectious Diseases Society of America. 
Last year, there were 1,230 illnesses, 225 hospitalizations and two deaths in 49 states and Puerto Rico as part of a CDC investigation into outbreaks linked to backyard poultry, according to its website.
"In 2022, CDC investigated 13 multi-state outbreaks of salmonella infections linked to backyard poultry," Dr. Kathy Benedict, a veterinarian epidemiologist with the CDC, told Fox News Digital. 
"Backyard poultry can be a reservoir for many diseases, which can spread diseases to poultry and/or humans," added Maurice Pitesky, a cooperative extension specialist with University of California, Davis School of Veterinary Medicine in Davis, California.
"Backyard poultry can be a reservoir for many diseases."
"It is our responsibility to raise the birds in such a manner as to reduce the potential for disease transmission," he added.
US FARM GROUP CALLS FOR PROBE OF HIGH EGG PRICES
The CDC gives tips on how to stay safe from the harmful germs that chickens can spread.
Chickens carry germs
"Chickens can carry germs like campylobacter, E. coli and salmonella," Benedict of the CDC told Fox News Digital.
These are all bacterial infections.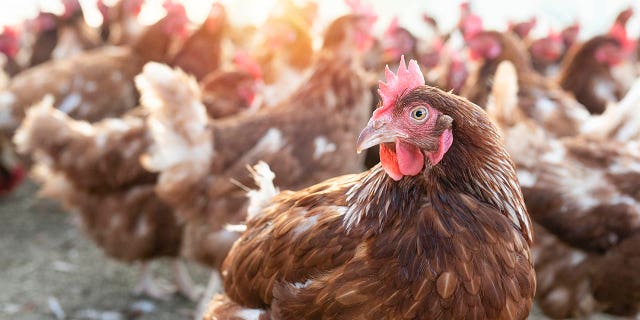 Chickens don't usually get sick from these germs, she said — so "they can look clean and healthy but still spread the germs to people."
People using a chicken coop can also get an infection known as histoplasmosis, said Benedict. 
Histoplasmosis is caused by a fungus found in soil that's been contaminated with bird poop. 
It's caused by a fungus found in soil that's contaminated with bird poop. 
Experts emphasize the importance of knowing the health risks of one bacterial infection in particular — salmonella — associated with having a chicken coop.
Know the facts about salmonella
"You can get sick from touching your backyard poultry or anything in their environment and then touching your mouth or food and swallowing salmonella germs," the CDC notes on its website.
Patients who are sick with salmonella often have a fever and diarrheal symptoms with stomach cramps, the CDC says.
The symptoms often begin as early as six hours up to six days after swallowing the bacteria, but most people get better on their own in one week.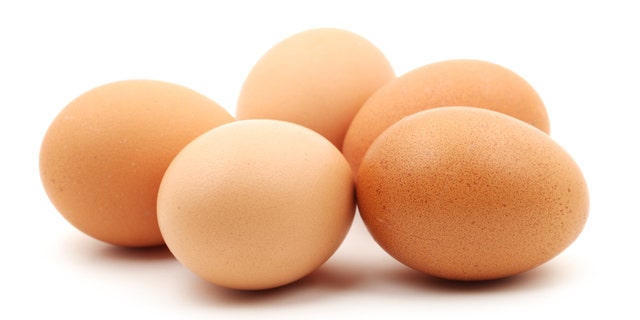 Children younger than five, adults who are 65 and older, and people who are immunocompromised are more likely to be at risk for severe disease from salmonella and may require treatment, including hospitalization.
Wash your hands
The agency emphasizes that people should always wash their hands with soap and water after the following: handling any chickens; touching their eggs; and touching anything where chickens live and roam. 
Kids should also be supervised any time they're around backyard poultry. 
But hand sanitizer is a good second-line option if soap and water are not readily available.
MEET THE AMERICAN WHO INVENTED SLICED BREAD: OTTO ROHWEDDER, HARD-LUCK HAWKEYE
The agency suggests people have a ready supply of hand sanitizer near the chicken coop.
Don't kiss chickens or snuggle with them
Kissing or snuggling chickens can spread germs to the mouth — which is why the CDC recommends against doing this.
Also, don't eat or drink when around chickens, the CDC says.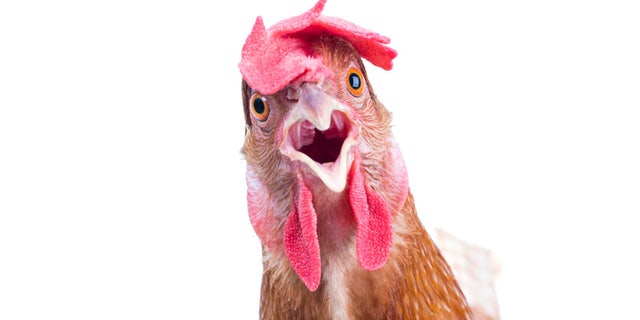 Keep chickens, their care supplies such as feed containers, and the specific shoes you wear to care for chickens outside the home. 
"You should also clean the supplies outside the house," the CDC adds on its website.
Supervise the kids
Kids should also be supervised any time they're around backyard poultry. 
Parents and caregivers should remind them to also wash their hands after handling chickens. 
Children under five years old should not touch chickens. That's because they're at higher risk of getting sick from germs like salmonella.
Handle eggs wisely 
While "eggs are one of nature's most nutritious and economical foods," the CDC points out, "eggs can make you sick if you do not handle and cook them properly."
Eggs that stay in the nest for a long time can break or become dirty — so collect eggs as often as you can.
'SKY-HIGH' EGG PRICES: HISTORICAL LOOK AT EGG COSTS SINCE 1980
Broken eggs allow germs to enter the egg more easily through the cracked shell. Any eggs with broken shells should be thrown away. 
For unbroken eggs, "rub off dirt on [these] eggs with fine sandpaper, a brush or a cloth," the CDC notes on its website.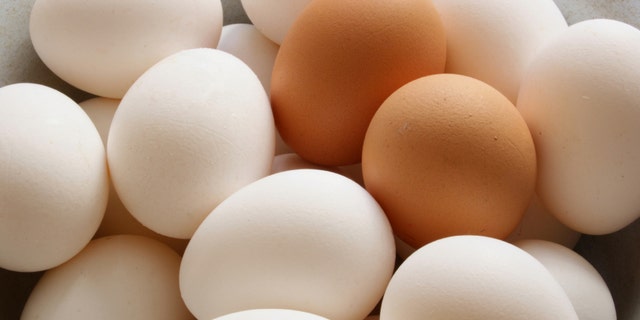 For warm, fresh eggs, avoid washing them with water, "because colder water can pull germs into the egg."
Once you've cleaned the eggs, it's wisest to refrigerate them to keep them fresh and to slow bacterial growth. 
While some people believe that fresh, unwashed eggs can be stored safely at room temperature, refrigerating them will help them last longer. 
CLICK HERE TO SIGN UP FOR OUR LIFESTYLE NEWSLETTER
The CDC adds, "Cook eggs until both the yolk and white are firm, and cook egg dishes to an internal temperature of 160°F to kill all germs."
Benedict told Fox News Digital, "CDC's website has information about how to stay healthy around backyard chickens and how to keep your chickens healthy."
CLICK HERE TO GET THE FOX NEWS APP
She noted that the agency also includes FAQs and "a printable infographic for people who have chicken coops."  

Noting that the news was copied from another site and all rights reserved to the original source.