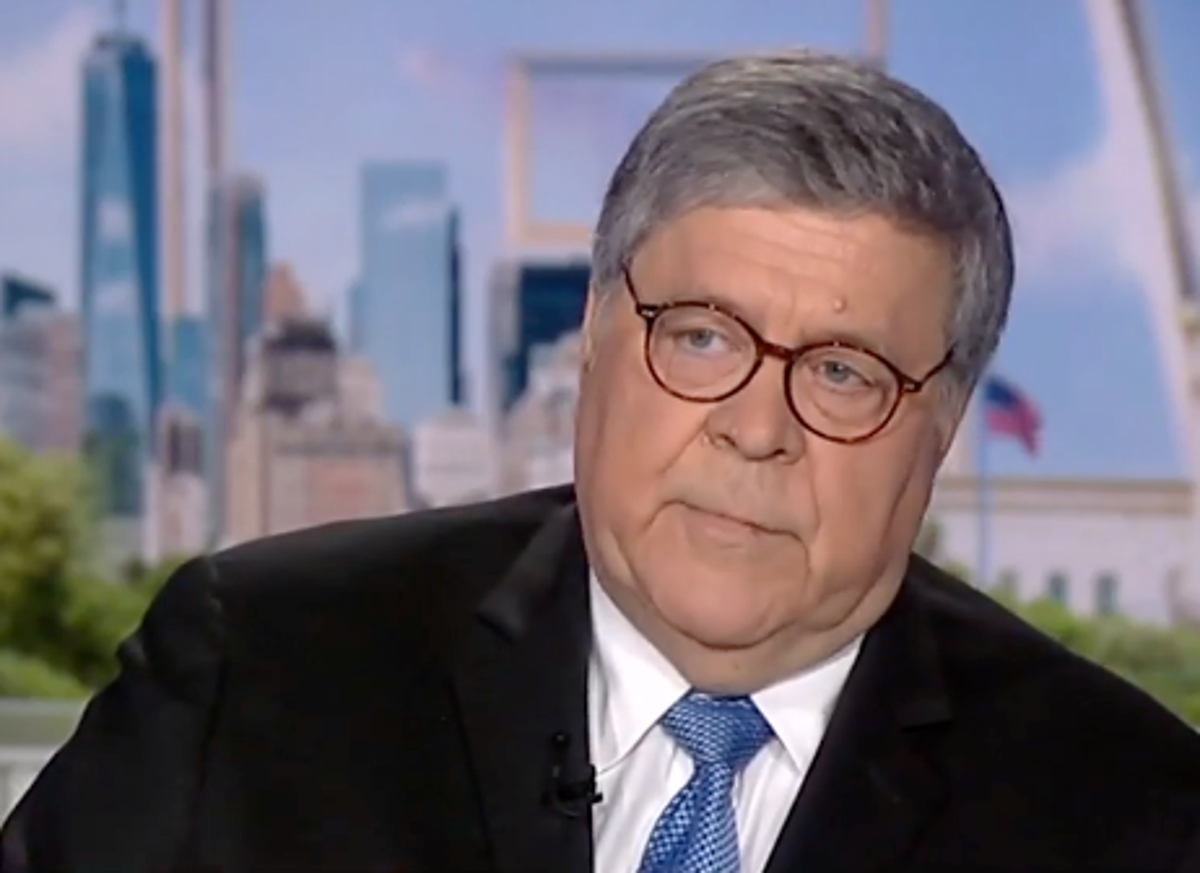 Former Trump administration attorney general Bill Barr gave a devastating analysis of the indictment against Donald Trump, his former boss, in an appearance on Fox News Sunday.
Mr Barr said that if even half of what is alleged in the 49-page, 37-count document is true, then the former president is "toast".
Host Shannon Bream asked the former attorney general about the argument from Trump loyalists that the case should have been handled under the Presidential Records Act and not under the Espionage Act.
Mr Barr explained that this all began under the Presidential Records Act with the National Archives trying to retrieve the documents that Mr Trump had no right to have. However, it quickly became apparent that the government was particularly worried about how sensitive the classified documents were.
He continued by saying that their sensitivity and how many there were shocked him, and that because Mr Trump had wilfully retained those materials that made the counts under the Espionage Act "solid".
"If even half of it is true, he is toast," the former attorney general told Bream. "I mean, it's a very detailed indictment, and it's very, very damning."
Mr Barr also demolished claims that Mr Trump is some kind of victim being politically persecuted in a Democrat-led witch hunt.
"This idea of presenting Trump as a victim here or a victim of a witch hunt is ridiculous," he said. "Yes, he's been a victim in the past. His adversaries have obsessively pursued him with phony claims. And I've been at his side defending against them when he is a victim. But this is much different. He's not a victim here."
Mr Barr continued: "He was totally wrong that he had the right to have those documents. Those documents are among the most sensitive secrets that the country has. They have to be in the custody of the archivist. He had no right to maintain them and retain them."
The former attorney general then reminded viewers of his history of sticking up for Mr Trump despite the current hostility the former president now has for him.
"He's been angry with me for a while," Mr Barr told Bream. "But you know, I defended the president on Russiagate. I stood up and called out Alvin Bragg's politicised hit job. And I have spoken out for 30 years about the abuse of the criminal justice process to influence politics."
He continued: "But this is simply not true. In this particular episode of trying to retrieve those documents, the government acted responsibly. And it was Donald Trump who acted irresponsibly."
Mr Barr had previously drawn the former president's ire by predicting he would face charges over the classified documents found at his Mar-a-Lago home in Florida. He also described it as a crisis of his own making.
Mr Trump lashed out at him for those comments calling him "sloppy" and "weak".
The former attorney general has also warned that Mr Trump getting a second term as president would "deliver chaos" to the country.
"If you believe in his policies, what he's advertising as his policies, he's the last person that could actually execute them and achieve them," Mr Barr said at a City Club of Cleveland luncheon in Ohio in early May.
play youtube
,
xnxx
,
xvideos
,
porn
,
porn
,
xnxx
,
Phim sex
,
mp3 download
,
sex 4K
,
Straka Pga
,
gay teen porn
,
Hentai haven
,
free Hentai
,