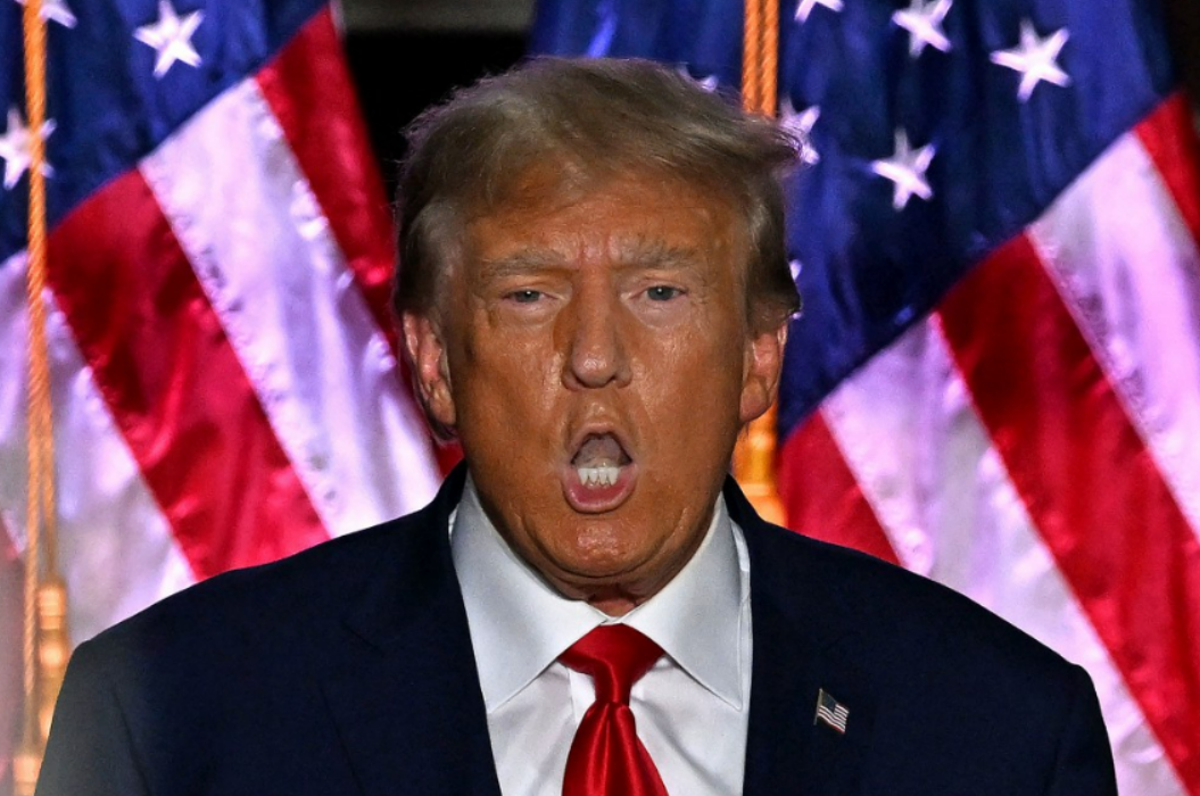 Trump's second arraignment: Watch how it happened
Donald Trump marked his 77th birthday on Wednesday as the first current or former president arrested on federal criminal charges in American history.
On Tuesday, Mr Trump pleaded not guilty at his arraignment in a Miami federal courthouse on 37 charges over his handling of classified national security documents after leaving the White House.
In 2022, the former president reportedly rejected advice from his lawyers to seek a settelement and avoid charges.
The prosecution hasn't seemed to dent his campaign, which raised over $7m in recent days.
Miami officials had braced for protests outside the courthouse but much of the Maga army of supporters failed to show up as expected.
Following his court appearence, Mr Trump flew back to his golf club in Bedminster, New Jersey, where he gave a speech launching into his usual unsubstantiated narrative that he is the victim of political persecution.
1686811500
Former Trump chief of staff says ex-president is 'scared'
President Donald Trump's former chief of staff, John Kelly, panned a short address given by his former boss on Tuesday as nothing more than panicked bluster in response to two criminal indictments filed by prosecutors in New York and the US Department of Justice.
Mr Kelly spoke to The Washington Post after the ex-president appeared at his resort in Bedminster, New Jersey, in front of a crowd of $1,000-a-pop attendees gathered hastily to hear his post-arraignment remarks.
And he chalked up the president's threats to go after Joe Biden and his family with the full power of a weaponised Department of Justice as president to little more than a tantrum.
Oliver O'Connell15 June 2023 07:45
1686807900
All the Trump allies who have now changed their tune over indictment
Barr, Pompeo, Pence, Haley… they're starting to change their tune.
Oliver O'Connell15 June 2023 06:45
1686804300
Fox News hosts shout down co-presenter trying to explain Trump charges
Jessica Tarlov, described by Fox News observer Katherine Abughazaleh as the network's "token liberal," attempted to explain the allegations against the former president on Tuesday afternoon.
Gustaf Kilander has the story.
Oliver O'Connell15 June 2023 05:45
1686800707
All the federal charges against Trump
Conspiracy, false statements and retaining national defence documents… Alex Woodward explains what the former president faces.
Oliver O'Connell15 June 2023 04:45
1686797107
Trump wields infamous Sharpie marker to sign bond document at arraignment
It was a feature of his presidency and sometimes a source of amusement, but Donald Trump's love of Sharpie marker pens has resurfaced as he signed the bond document at his arraignment on federal charges in Miami on Tuesday.
Oliver O'Connell15 June 2023 03:45
1686795307
Profile: Jack Smith, the prosecutor overseeing the Trump probes
Here's everything we know about Mr Smith:
Oliver O'Connell15 June 2023 03:15
1686793507
Tucker Carlson shares new conspiracy about Trump arrest
Tucker Carlson pushed a new conspiracy theory that Donald Trump is being prosecuted for calling out Washington DC insiders over Iraq and weapons of mass destruction in his latest Twitter show.
Oliver O'Connell15 June 2023 02:45
1686791744
Clinton laughs at 'impartial juror' shirt ahead of Trump arraignment
Oliver O'Connell15 June 2023 02:15
1686789921
Yet another Republican enters the 2024 race: Miami mayor Francis Suarez
The 45-year-old Republican mayor, the only Hispanic candidate in the race, filed paperwork declaring his candidacy with the Federal Election Commission on Wednesday, the Associated Press reported.
Mr Suarez, who is vying to become the first sitting mayor elected president, joins a GOP primary battle that includes Florida Governor Ron DeSantis, former vice president Mike Pence, South Carolina Senator Tim Scott, Nikki Haley and former New Jersey Governor Chris Christie.
Despite having a candidate field in the double digits, the race is largely seen as a two-person contest between Mr Trump and Mr DeSantis.
Josh Marcus15 June 2023 01:45
1686789907
'I can't defend it': Mike Pence has sudden change of heart over Trump classified documents
After arguing that bringing federal criminal charges against the former president would send a "terrible message to the world" last week, the former vice president has now said that he "can't defend" his ex-boss's alleged actions laid out in the indictment.
"Having read the indictment, these are very serious allegations," Mr Pence told The Wall Street Journal's Editorial Board on Tuesday.
"And I can't defend what is alleged."
Oliver O'Connell15 June 2023 01:45
play youtube
,
xnxx
,
xvideos
,
porn
,
porn
,
xnxx
,
Phim sex
,
mp3 download
,
sex 4K
,
Straka Pga
,
gay teen porn
,
Hentai haven
,
free Hentai
,