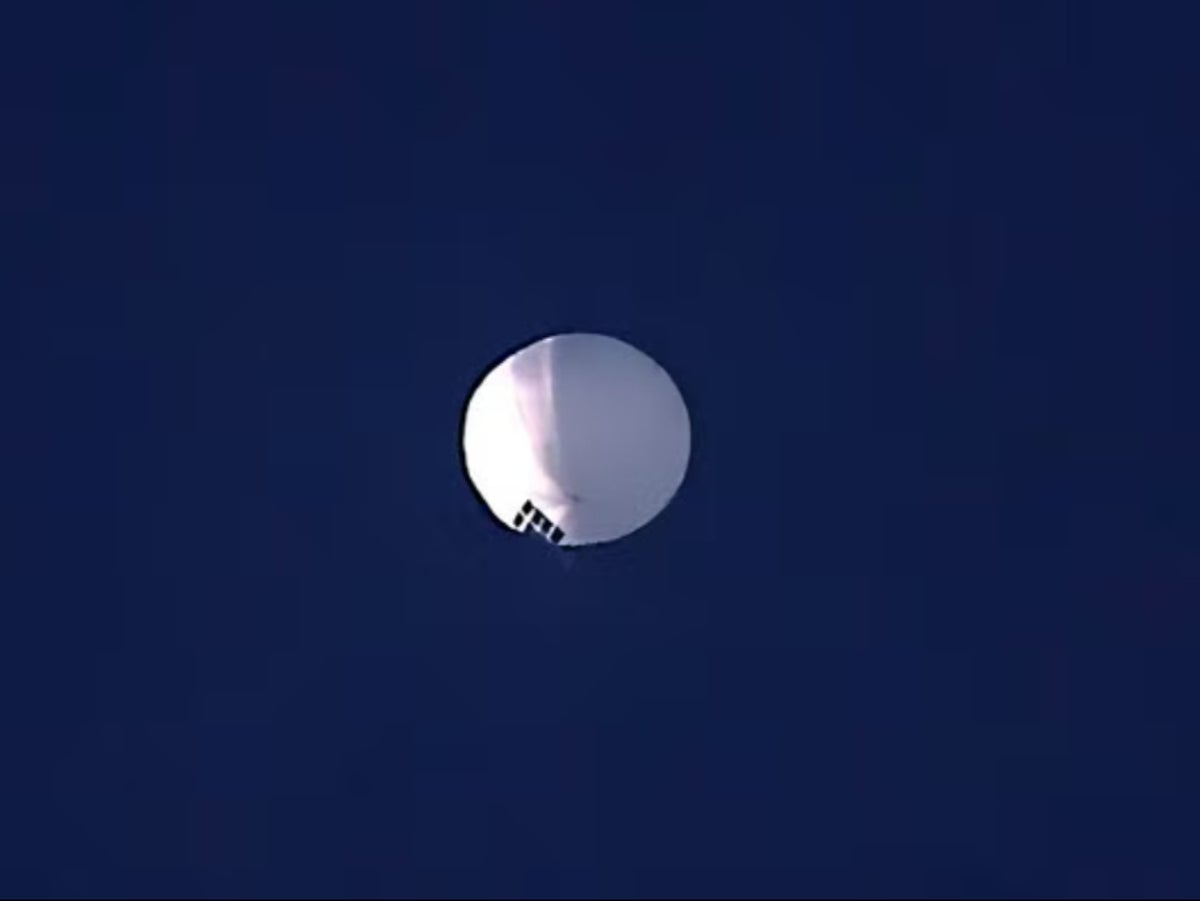 President Joe Biden on Saturday called the Chinese spy balloon debacle "embarrassing" for the Asian superpower's leaders – while highlighting his hopes for productive talks as Antony Blinken embarks upon the first high-profile diplomatic trip to Beijing since the 46th president took office.
Speaking before boarding a plane to Pennsylvania on Saturday morning, President Biden told reporters that China "has some legitimate difficulties unrelated to the United States.
"And I think one of the things that that balloon caused was not so much that it got shot down, but I don't think the leadership knew where it was and knew what was in it and knew what was going on," the President said. "I think it was more embarrassing than it was intentional. And so I'm hoping that, over the next several months, I'll be meeting with [Chinese President] Xi [Jinping] again, and talking about legitimate differences we have – but also how … to get along."
The already tense relations between the United States and China became further strained earlier this year when the US shot down what it said was a Chinese spy balloon flying over American soil. China persistently denied that the balloon, which was shot down in February over the Atlantic, had been used for spying.
Presidents Biden and Xi agreed to Secretary Blinken's trip at a meeting last year in Bali, but it was delayed by the balloon drama. 
Secretary Blinken will be the highest-level American official to visit China since President Biden took office and the first secretary of state to make the trip in five years. He is expected to meet with Foreign Minister Qin Gang on Sunday, top diplomat Wang Yi, and possibly Chinese President Xi Jinping on Monday, according to US officials. 
"Yet prospects for any significant breakthrough on the most vexing issues facing the planet's two largest economies are slim, as already ties have grown increasingly fraught in recent years," the Associated Press news agency reported. "Animosity and recriminations have steadily escalated over a series of disagreements that have implications for global security and stability." 
Speaking to the AP before Mr Blinken's departure, two US officials downplayed hopes for major progress and stressed that the trip was intended to restore a sense of calm and normalcy to high-level contacts. 
"We're coming to Beijing with a realistic, confident approach and a sincere desire to manage our competition in the most responsible way possible," said Daniel Kritenbrink, the top US diplomat for East Asia and the Pacific. 
Kurt Campbell, the top Asia expert at the National Security Council, said "intense competition requires intense diplomacy if we're going to manage tensions. That is the only way to clear up misperceptions, to signal, to communicate, and to work together where and when our interests align." 
play youtube
,
xnxx
,
xvideos
,
porn
,
porn
,
xnxx
,
Phim sex
,
mp3 download
,
sex 4K
,
Straka Pga
,
gay teen porn
,
Hentai haven
,
free Hentai
,