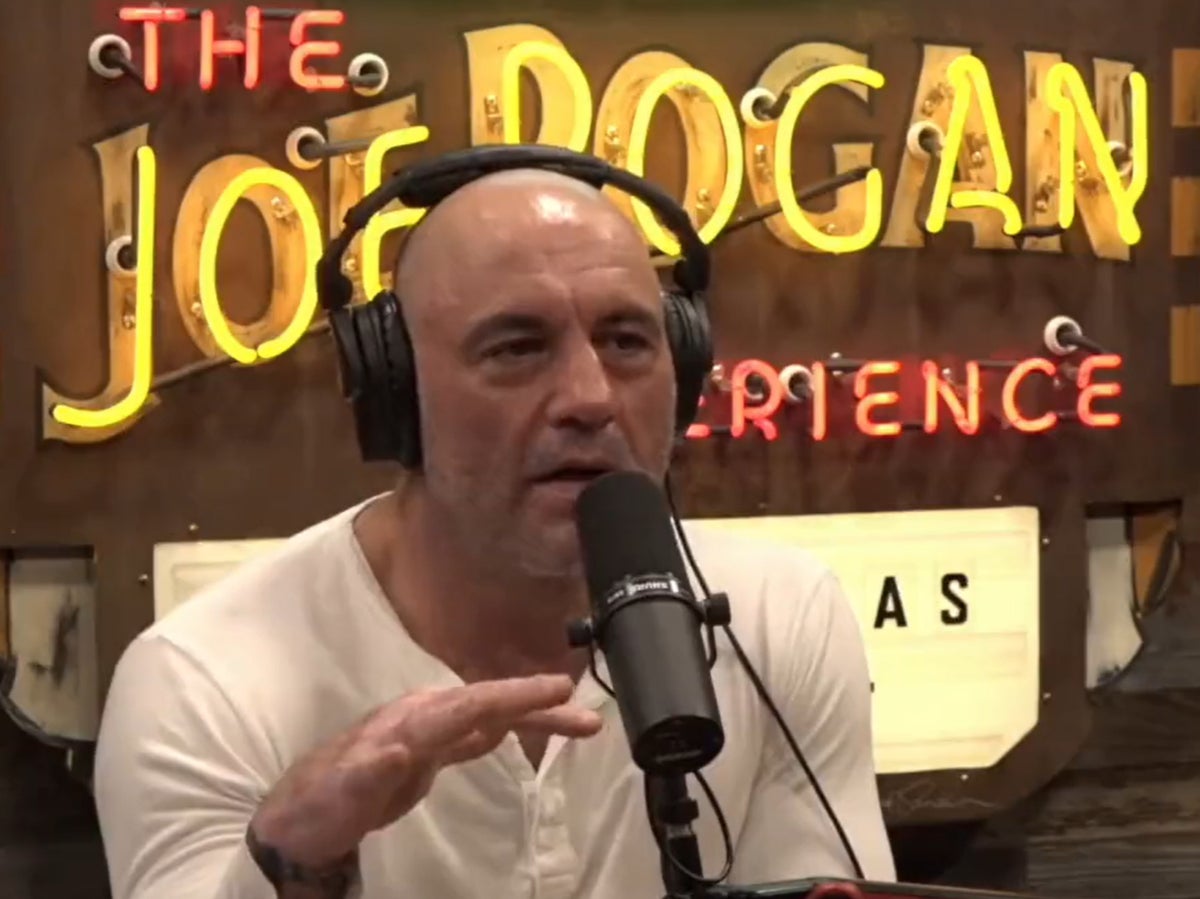 It sounds like the beginning of a bad joke – but a renowned medical expert, a comedian, a billionaire and a Kennedy are all embroiled in a bizarre Twitter exchange about covid vaccines stoked by the platform's owner himself.
The saga has focused on vaccine expert Dr Peter Hotez, Dean of the National School of Tropical Medicine and Professor of Pediatrics and Molecular Virology & Microbiology at Baylor College of Medicine, who authored the 2018 book Vaccines Did Not Cause Rachel's Autism: My Journey as a Vaccine Scientist, Pediatrician, and Autism Dad.
Dr Hotez on Saturday tweeted a link to a Vice article titled "Spotify Has Stopped Even Sort of Trying to Stem Joe Rogan's Vaccine Misinformation," which highlighted podcast host and stand-up comedian Joe Rogan's recent three-hour interview with Robert F Kennedy, Jr. The controversial scion of one of America's most celebrated political families, who is an outspoken anti-vaxxer, has launched a long-shot 2024 presidential campaign.
Along with the tweeted article, Dr Hotez wrote that "from all the online attacks I'm receiving after this absurd podcast, it's clear many actually believe this nonsense."
RFK Jr has a long history of anti-vaccine advocacy which became particularly prominent – and outspoken – during the pandemic. The 69-year-old nephew of President John F Kennedy and son of Robert F Kennedy, both assassinated in the 1960s, has for more than 15 years come under fire from public health experts and even his own family for his controversial beliefs. He announced his candidacy for president earlier this year.
Rogan, who spoke to Mr Kennedy for three hours during his Thursday show, responded to Dr Hotez with a challenge.
"Peter, if you claim what RFKjr is saying is 'misinformation' I am offering you $100,000.00 to the charity of your choice if you're willing to debate him on my show with no time limit," he tweeted on Saturday.
"Joe, you have my cell, my email, I'm always willing to speak with you," the vaccine expert, who'd previously been interviewed by Mr Rogan, wrote back – a response deemed a "non answer" by the host.
"I challenged you publicly because you publicly quote tweeted and agreed with that dogs*** vice article," Rogan tweeted. "If you're really serious about what you stand for, you now have a massive opportunity for a debate that will be reach the largest audience a discussion like this has ever had. If you think someone else is better qualified, suggest that person."
Rogan also gleefully pointed out that he'd noticed another tweet the doctor had just written and deleted – which read: "Be serious Joe, that's what you throw out for your hunting buddies on a weekend. A $50million endowment (which You/Spotify/RFK Jr can easily afford), not for me but so we can continue making low-cost patent-free vaccines for the world's poor. Preceded by RFK Jr's public apology."
That prompted another apology of sorts, this time from Dr Hotez.
"Yes Joe I thought it was over the top, unnecessarily provocative, so I took it down right away," he tweeted. "But I've been hurt by the public/untrue statements you/guests have made about me being a Pharmashill, when all I do is make vaccines for the world's poor. I don't take BigPharma money."
He continued: "I'm happy to come on and have a meaningful discussion. I respect you and your show and I don't want an adversarial relationship. I think we can make some progress.
"And I'm open to a number of different options, but to be pressured to give you an answer on Twitter, now, with a 'take it or leave it' demand that's not how I work," the doctor tweeted back at Rogan; they live within a few hours' driving distance of each other in Texas. "Honestly, I don't even think that would be in your best interests.
"Joe if you are serious about addressing vaccines + the fact that 200,000 unvaccinated Americans needlessly perished during our awful delta/BA.1 Covid waves (including 40,000 in our state of Texas) because they fell victims to vaccine disinformation: I want to have that discussion."
Not to be outdone, however, another former Texas resident weighed in on the debate between the comedian and the doctor. Following Rogan's invite and offer of donation money to Dr Hotez, Elon Musk took to the platform he controversially purchased last year for $44bn.
"Maybe @PeterHotez just hates charity," he tweeted, adding a tweet with fire emojis three hours later.
"He's afraid of public debate, because he knows he's wrong," Mr Musk tweeted at Rogan about the doctor.
"Seriously Elon? This is monstrous," he tweeted, repeating the death figures before adding: "Please don't do this."
"First of all, I am generally pro vaccine," Mr Musk responded. "I have been vaccinated against pretty much everything, as have my kids.
"Second, I think there is tremendous promise in synthetic mRNA. It is like medicine going from analog to digital.
"That said, the world obviously went crazy with excess vaccination against 'Covid-19'. I have that in quotes, because the RNA sequences changed so much that I called it the virus of Theseus," Mr Musk continued. "So many people I know had serious side effects from the vaccines, including myself. Failure to acknowledge that is a lie.
"As for the deaths you claim are due to Covid-19, why is the nation of Sweden still alive?" he said. "Just go on Rogan and do the debate."
Dr Hotez tweeted that it was "not easy to respond when those 3 gang up and tag team. Wish I could be more eloquent and clever when the moment demands, but there you are."
On Sunday morning, he offered a challenge of his own to the Twitter owner and Tesla founder.
"I would like to invite you to visit our laboratories at Texas Children's Hospital, meet our scientists and learn more about our work," he tweeted in response to Mr Musk.
Dr Hotez also tweeted that, following the weekend's wild Twitter debate, he'd been "stalked in front of my home by a couple of antivaxers taunting me to debate RFKJr."
The Independent has reached out to Twitter, Spotify, Mr Kennedy and Dr Hotez.
play youtube
,
xnxx
,
xvideos
,
porn
,
porn
,
xnxx
,
Phim sex
,
mp3 download
,
sex 4K
,
Straka Pga
,
gay teen porn
,
Hentai haven
,
free Hentai
,