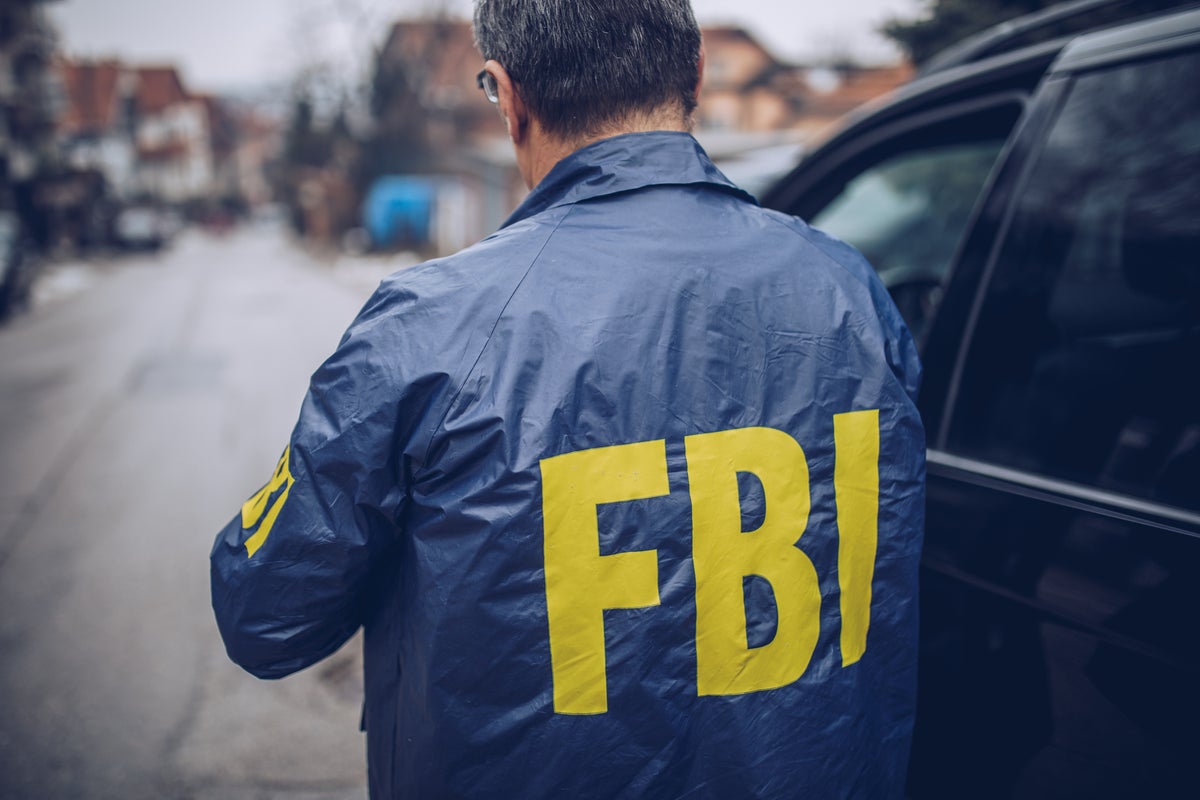 A 19-year-old Michigan man accused of threatening a mass attack on a synagogue will make his second appearance in court this week after the FBI arrested him on Friday and discovered a cache of weapons at his home.
Seann Patrick Pietila, of Pickford on Michigan's Upper Peninsula, was charged with one count of interstate communication of threats after posting antisemitic content on social media, prosecutors said. He appeared in court on Friday and a detention hearing is scheduled for Thursday.
According to prosecutors, Mr Pietila seemed inspired by mass shootings that included the 15 March 2019 mosque attacks in Christchurch, New Zealand which left 51 dead and 40 injured, The Detroit News reported. Court documents outlined how authorities found makeshift plans for Mr Pietila's own event on the tragedy's five year anniversary – 15 March 2024 – possibly targeting the Shaarey Zedek congregation in East Lansing, according to the AP.
"The investigation began with a tip earlier this week that someone was making threats on Instagram to commit a mass killing, according to a criminal complaint filed in federal court," the AP reported.
Officials said that a note was found in Pietila's phone mentioning Shaarey Zedek and the date of 15 March 2024, the Lansing State Journal reported.
The note continued: "Me and Limey, Equipment: hand-made pipe bombs, molotovs, Two Stag-15s, 12 guage shotgun and two back up Glock 18s AND a Akm full auto conversion," the paper reported.
On the same day the teenager was arrested, another man was found guilty by a federal jury of attacking.a synagogue 350 miles away in Pittsburgh in 2018.
Robert Bowers was found guilty on all 63 counts he faced, which included hate crimes resulting in death and the obstruction of the free exercise of religion resulting in death. The ruling came more than four years after he killed 11 people during the Tree of Life synagogue attack.
On 18 October 2018, Bowers walked into the synagogue with an AR-15 and other guns and began firing at the congregants. The attack would become the worst anti-Semitic attack in US history.
In addition to the 11 people he killed, Bowers injured seven people, including five police officers who engaged him in a shootout.
In Michigan, Rabbi Amy Bigman of Shaarey Zedek told The Detroit News the synagogue had notified its congregation of 220 families after learning on Friday afternoon about the Pietila investigation from FBI agents, and that an arrest had been made and that person had been charged, the AP reported.
"We wanted our congregation to know that federal, state and local authorities are aware of the situation that didn't happen because our law enforcement was on top of things, which we are thankful for," Bigman said.
If convicted, Mr Pietila faces up to five years in federal prison. The Independent has reached out to his lawyer.
US Attorney Mark Totten said on Friday that Mr Pietila was "alleged to have communicated with others on social media and "evinced a neo-Nazi ideology, antisemitism, glorification of past mass shooters, and a desire and intent to mimic past mass shooters or mass casualty events," according to the State Journal.
Mr Totten said he was "incredibly grateful to the FBI for their swift action to identify and arrest Pietila," the AP reported.
"Antisemitic threats and violence against our Jewish communities — or any other group for that matter — will not be tolerated in the Western District of Michigan," he said. "Today and every day, we take all credible threats seriously."
play youtube
,
xnxx
,
xvideos
,
porn
,
porn
,
xnxx
,
Phim sex
,
mp3 download
,
sex 4K
,
Straka Pga
,
gay teen porn
,
Hentai haven
,
free Hentai
,