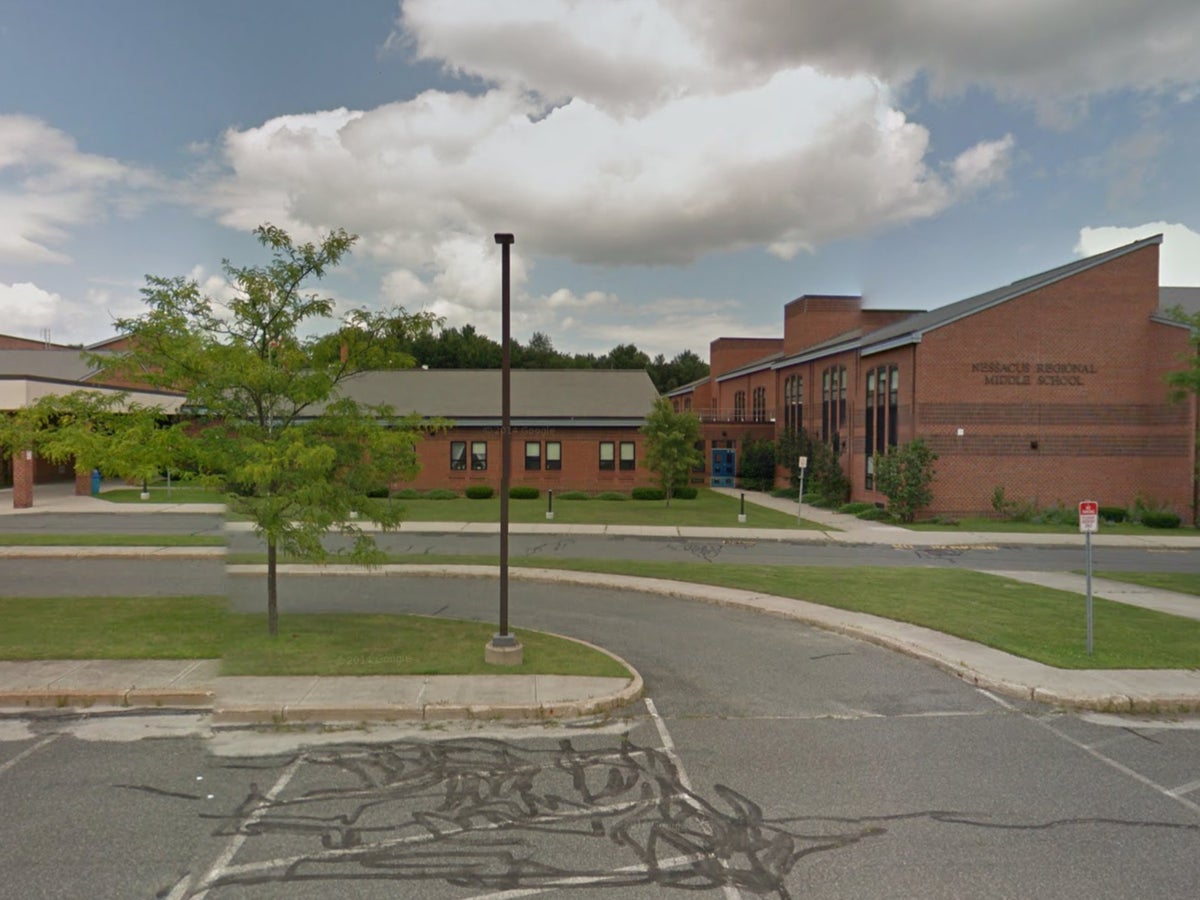 A social studies teacher in Massachusetts has resigned after he was allegedly tormented by a 12-year-old student who made a series of anti-Semitic comments.
Morrison Robblee, now a former teacher at Nessacus Regional Middle School, said he wore his kippah — a cap worn by some observant Jews — to school, and that the anti-Semitic abuse kicked off after he wore the religious garment.
He claims one of his sixth-graders began making hateful comments toward him in February, but that the commentary became anti-Semitic during Passover in April. Mr Robblee decided to write up the student up for detention, according to the Berkshire Eagle.
The child allegedly "apologised" a few days later by handing his teacher a drawing of Adolf Hitler standing over a dead Jewish person alongside the phrase "Sorry, Jew".
"He really wanted to get his point home," Mr Robblee told the Berkshire Eagle.
Other instances of harassment reportedly invoked the Holocaust, gas chambers, and other Nazi imagery.
The student was eventually suspended and removed from Mr Robblee's classroom, but it reportedly did not stop the harassment. The student reportedly took opportunities to insult Mr Robblee in the halls and send him harassing emails.
School officials eventually suspended the student and removed him from Mr Robblee's class. The student was eventually allowed back, but Mr Robblee expressed concerns that the school had not done enough to address the student's hateful attitude.
"I am not bothered by the ignorant comments of a child," Mr Robblee told the school in a written statement after the student was reinstated after their suspension. "I am bothered that, without proper intervention, this hate will continue to fester."
The student returned and so did the harassment. It eventually wore Mr Robblee down.
During one hallway exchange, Mr Robblee made a face at the student — a fact he admits to. He was reported to the school's administration, who called him in and placed him on administrative leave.
Mr Robblee said he made the face out of frustration. He has denied other allegations that he was badmouthing students to others at the school.
He complained that the school dismissed his concerns and resigned after being put on administrative leave. The school told him he could return to the classroom after accepting a verbal reprimand for making faces at the student.
Instead, Mr Robblee walked.
"I slid my keys across the table and said there's absolutely no way I'm coming back to work in this school," he told the paper.
Leslie Blake-Davis, the district's superintendent, could not provide detailed comment due to confidentiality policies, but did note that the school has an established policy for dealing with hateful students. That policy includes the emergency removal of a student from a classroom.
The student is facing a misdemeanour charge of criminal harassment related to the incident.
play youtube
,
xnxx
,
xvideos
,
porn
,
porn
,
xnxx
,
Phim sex
,
mp3 download
,
sex 4K
,
Straka Pga
,
gay teen porn
,
Hentai haven
,
free Hentai
,