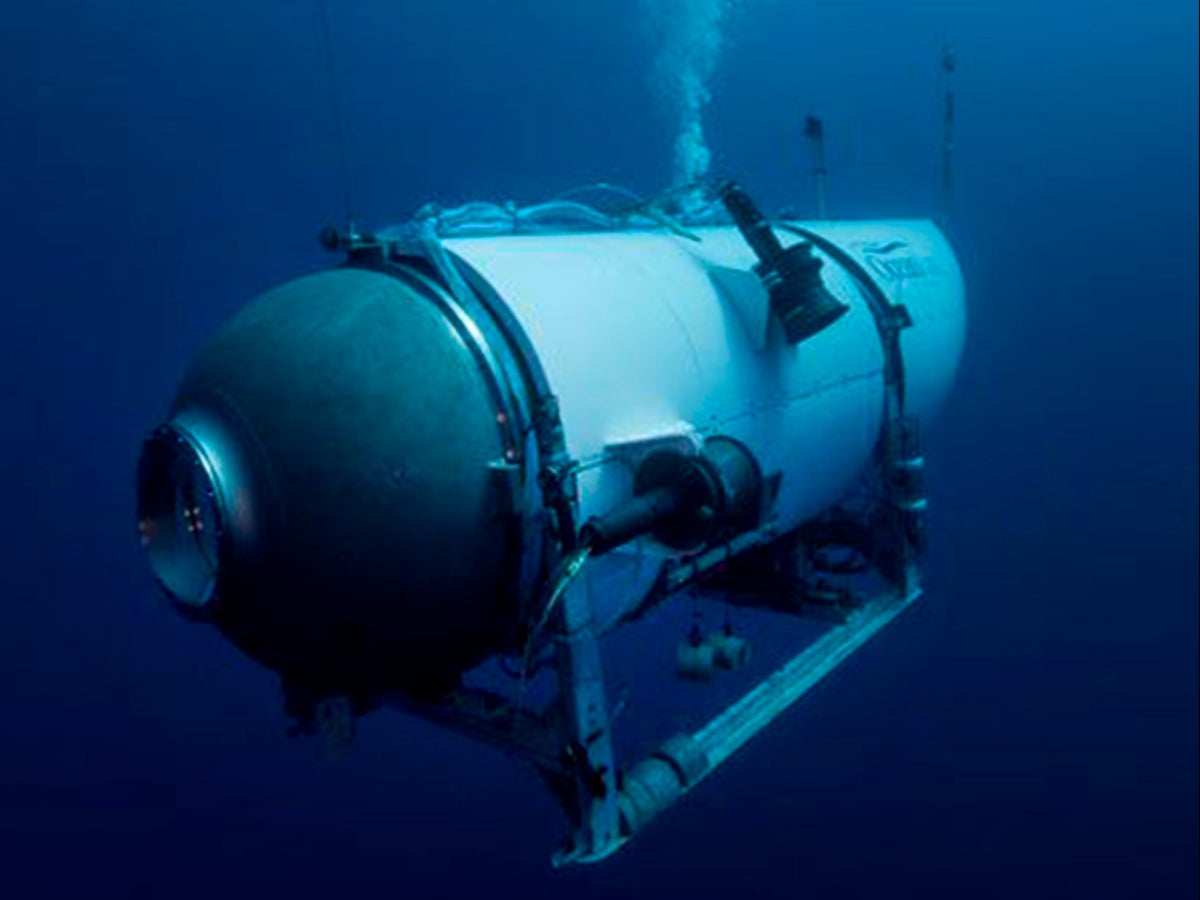 The world is watching closely as multiple international agencies work together to try and find the OceanGate Expeditions submersible with five passengers aboard before time runs out.
Among those watching are prominent world leaders like US President Joe Biden, UK Prime Minister Rishi Sunak and more.
The submersible went missing on Sunday as it was diving to view the Titanic wreckage in a remote area of the North Atlantic Ocean. Just one hour and 45 minutes into the dive, the submersible lost contact with its surface ship, the Polar Prince.
Crew aboard the Polar Prince expected the submersible to resurface later that afternoon but when it failed they contacted authorities who deployed the US Coast Guard to start a search and rescue operation.
John Kirby, the coordinator for strategic communications at the National Security Council, said that President Biden is "watching events closely" and has encouraged the US Navy to help where they can.
"All of us, including the president, express our thoughts to the crew on board, as well as to the no doubt worried family members back on shore," Mr Kirby said.
The five people on board the Titan are OceanGate Expeditions founder and CEO Stockton Rush, British billionaire Hamish Harding, French diver Paul-Henri Nargeolet, Pakistani business and longtime supporter of the Prince's Trust International Shahzada Dawood and his 19-year-old son, Suleman Dawood.
Will Straw, the CEO of the Prince's Trust International told Hello! that the Prince's Trust International was "praying for a rescue and sending our thoughts to [Mr Dawood's] family during this deeply challenging time."
According to the report, King Charles has been kept privy to all information related to the situation and his thoughts and prayers are with the Dawood family.
The sub is expected to run out of oxygen by Thursday morning.
A spokesperson for Prime Minister Sunak said, "The families involved will be deeply concerned and his thoughts are with them and the Foreign Office is providing support."
The spokesperson added that Downing Street was "ready to provide assistance" at any point and was in contact with the relevant authorities.
Crown Prince of Dubai, Sheikh Hamdan bin Mohammed bin Rashid Al Maktoum, tweeted that Dubai was praying for the passengers to return home safely
"We are following the update anxiously and are unified in our prayers for them and their families during this difficult time," Sheikh Hamdan wrote.
The US Coast Guard has assembled a team of a "Unified Command" consisting of the US Navy, Canadian Armed Forces, Canadian Coast Guard, the OceanGate Expeditions team, privately-owned vessels and commercial vessels to help search.
French President Emmanuel Macron requested a French research vessel named L'Atalante be used to aide in the search of the missing sub.
play youtube
,
xnxx
,
xvideos
,
porn
,
porn
,
xnxx
,
Phim sex
,
mp3 download
,
sex 4K
,
Straka Pga
,
gay teen porn
,
Hentai haven
,
free Hentai
,