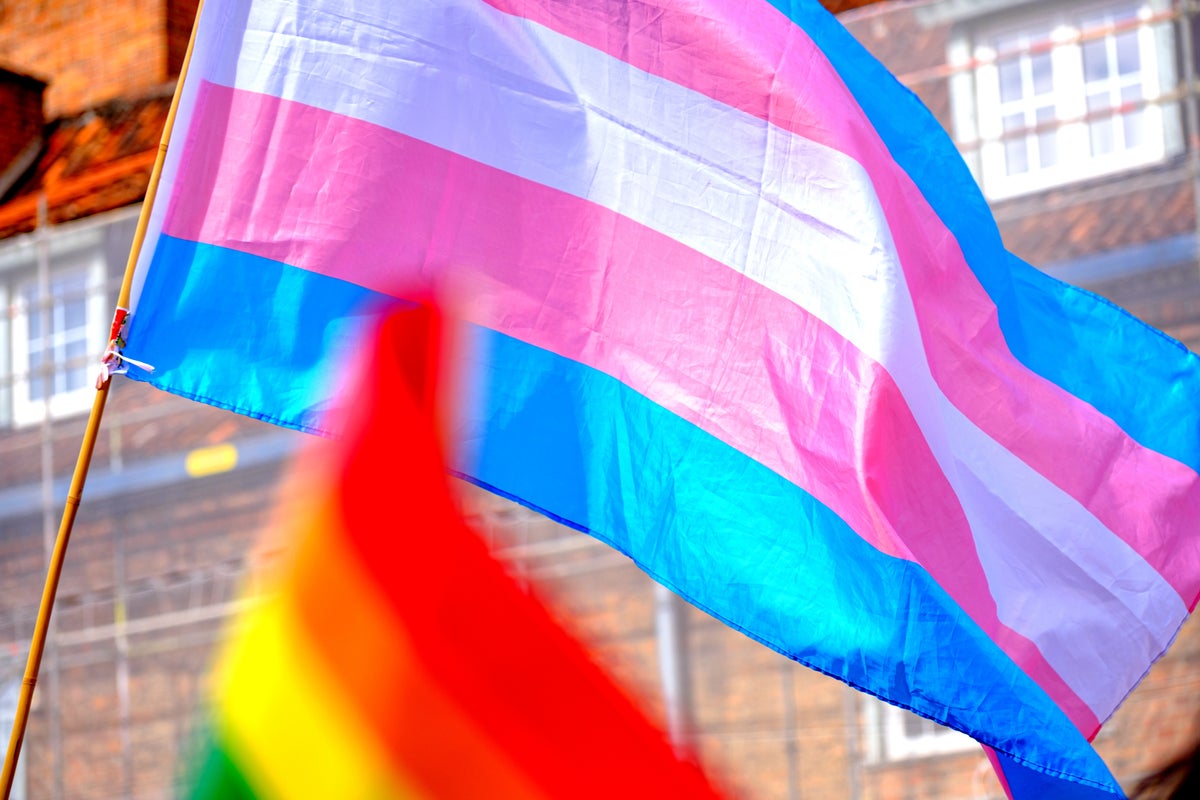 A federal judge in Arkansas has permanently struck down the state's first-in-the-nation ban on gender-affirming care for transgender youth, finding that the law violates the constitutional rights of trans patients, their families and health providers.
The law – the first-such ban on affirming healthcare for trans youth in the US – is permanently enjoined following a weeks-long federal trial, marking the first such ruling in the country.
A decision from US District Judge Jay Moody, who was appointed to the federal judiciary by Barack Obama, joins a wave of legal victories in federal courts for transgender rights and the rights of trans youth to access medically recommended and potentially life-saving care.
The law prohibited doctors from providing hormone therapies, puberty blockers or affirming surgeries to anyone under 18 years old. It also barred state funds or insurance coverage for affirming care for people under 18 and allowed insurance companies to refuse to cover affirming treatment for people of any age.
Judge Moody had temporarily blocked the law in 2021 as a legal challenge from a group of families with trans children played out.
The state is likely to appeal, where it will land at the 8th US Circuit Court of Appeals, which upheld Judge Moody's previous order. But a decision there could have resounding impacts for similar bans in other states.
In his ruling on 20 June, Judge Moody determined that the law unconstitutionally discriminates against transgender people and their families by infringing on their due process and rights to equal protection under the law.
He also determined that the law violate the First Amendment rights of doctors by prohibiting them from referring their patients elsewhere.
Judge Moody argued that attorneys for the state of Arkansas failed to contest the "extensive clinical experience" from doctors who testified in the case and the "decades of clinical experience demonstrating the efficacy of gender-affirming medical care."
He also debunked the state's medical claims by pointing to testimony from its own witness and ruled that the state failed to prove any of its claims that affirming treatment is "ineffective or riskier than other medical care provided to minors," among other statements.
Arkansas "failed to prove that its interests in the safety of Arkansas adolescents from gender transitioning procedures or the medical community's ethical decline are compelling, genuine, or even rational," Judge Moody wrote.
He determined that plaintiffs proved that they would "suffer immediate and irreparable harm" if the law was allowed to take effect, "outweighed by any potential harm to the State of Arkansas caused by the entry of a permanent injunction."
"I'm so grateful the judge heard my experience of how this health care has changed my life for the better and saw the dangerous impact this law could have on my life and that of countless other transgender people," said Dylan Brandt, a 17-year-old transgender boy who joined the lawsuit challenging the law.
"My mom and I wanted to fight this law not just to protect my health care, but also to ensure that transgender people like me can safely and fully live our truths," he said in a statement through the ACLU of Arkansas. "Transgender kids across the country are having their own futures threatened by laws like this one, and it's up to all of us to speak out, fight back, and give them hope."
Chase Strangio, deputy director for transgender justice at the ACLU's LGBTQ & HIV Project, said the judge's deicision provides "enormous relief" to trans youth and their families in the state.
"In state after state, transgender people are being forced to fight for our most basic rights, including access to the health care many of us need to live," he added. "This victory shows that these laws, when tested by evidence, are indefensible under any standard of constitutional review."
The ruling comes days after a federal judge appointed by Donald Trump temporarily blocked a similar ban on affirming healthcare in Indiana law.
Another federal court ruling in Florida also partially blocked state law impacting access to such care, delivering a ruling that eviscerated the state's anti-trans policies and condemned the bigotry that fuelled such legislation.
Over the last year, state lawmakers across the country introduced a historic number of bills targeting LGBT+ Americans, including hundreds aimed at young trans people, as part of a growing campaign among Republican lawmakers wielding anti-trans attacks now dominating their platforms and right-wing media campaigns.
Children's hospitals and health providers offering care for trans youth also have faced an unprecedented wave of harassment and threats.
At least 20 states have enacted laws or policies banning affirming healthcare for young trans people. But an increasing number of state-level and federal court decisions have blocked them from going into effect, for now.
play youtube
,
xnxx
,
xvideos
,
porn
,
porn
,
xnxx
,
Phim sex
,
mp3 download
,
sex 4K
,
Straka Pga
,
gay teen porn
,
Hentai haven
,
free Hentai
,