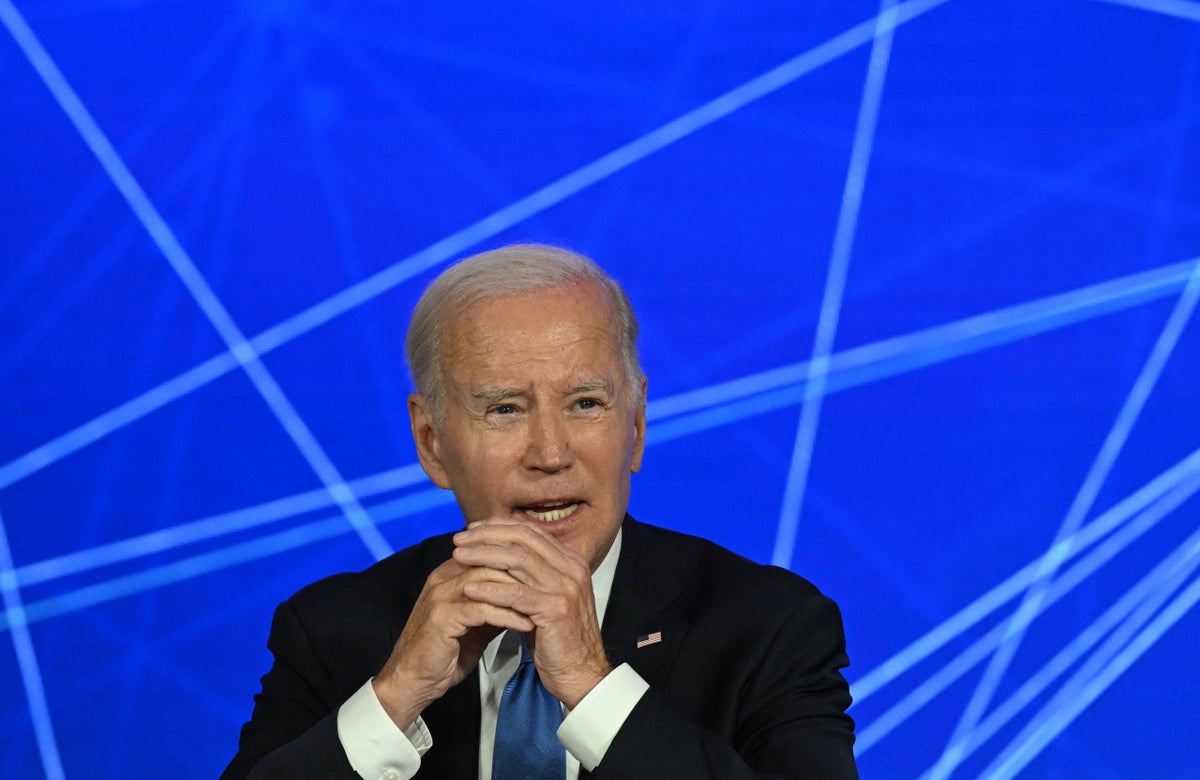 US president Joe Biden labelled Xi Jinping a dictator during a political fundraiser in California on Tuesday night.
The comments came a day after US secretary of state Antony Blinken visited Beijing to stabilize bilateral relations, that China said was at its lowest point since formal ties were established.
Mr Biden also said Mr Xi was very embarrassed when a suspected Chinese spy balloon was blown off course over the US airspace early this year, making the remark about the Chinese leader when Mr Blinken said on Monday the "chapter" should be closed.
It was, however, unclear why Mr Biden made the comment about his Chinese counterpart.
"The reason why Xi Jinping got very upset in terms of when I shot that balloon down with two box cars full of spy equipment in it was he didn't know it was there," Mr Biden said.
"That's a great embarrassment for dictators. When they didn't know what happened. That wasn't supposed to be going where it was. It was blown off course," Mr Biden added.
Mr Biden also said China "has real economic difficulties".
While Mr Xi, who met with US's top diplomats on Monday, has not publicly responded to Mr Biden's comments, but they are unlikely to go down well in Beijing and could jeopardise efforts by both countries to bring their relationship back to a more stable footing after the balloon incident.
Earlier, Mr Blinken and Mr Xi agreed in their meeting to stabilize the intense rivalry between Washington and Beijing so it did not veer into conflict, but failed to produce any breakthrough during the secretary of state's rare visit to China.
Mr Biden however, praised Mr Blinken's work in attempting to repair the relationship between the two countries, adding that it would take time. Mr Biden told the fundraiser that US climate envoy John Kerry may go to China "pretty soon".
Mr Biden said he thought relations between the two countries were on the right path, and he indicated that progress was made during Mr Blinken's trip – the first such visit by the US secretary of state in the last five years.
"We're not going to have success on every issue between us on any given day, but in a whole variety of areas, on the terms that we set for this trip, we have made progress and we are moving forward," Mr Blinken said in Beijing on Monday.
A day later, Mr Biden said that Mr Xi had been concerned by the so-called Quad strategic security group, which includes Japan, Australia, India and the United States. The US president said he previously told the Chinese counterpart that the US was not trying to encircle China with the Quad.
"He called me and told me not to do that because it was putting him in a bind," Mr Biden said. "We're just trying to make sure the international rules of air and sea lanes remain open."
Later this week, Mr Biden will meet Indian prime minister Narendra Modi and China is expected to be a topic of discussion between the two leaders.
Additional reporting from the wires
play youtube
,
xnxx
,
xvideos
,
porn
,
porn
,
xnxx
,
Phim sex
,
mp3 download
,
sex 4K
,
Straka Pga
,
gay teen porn
,
Hentai haven
,
free Hentai
,