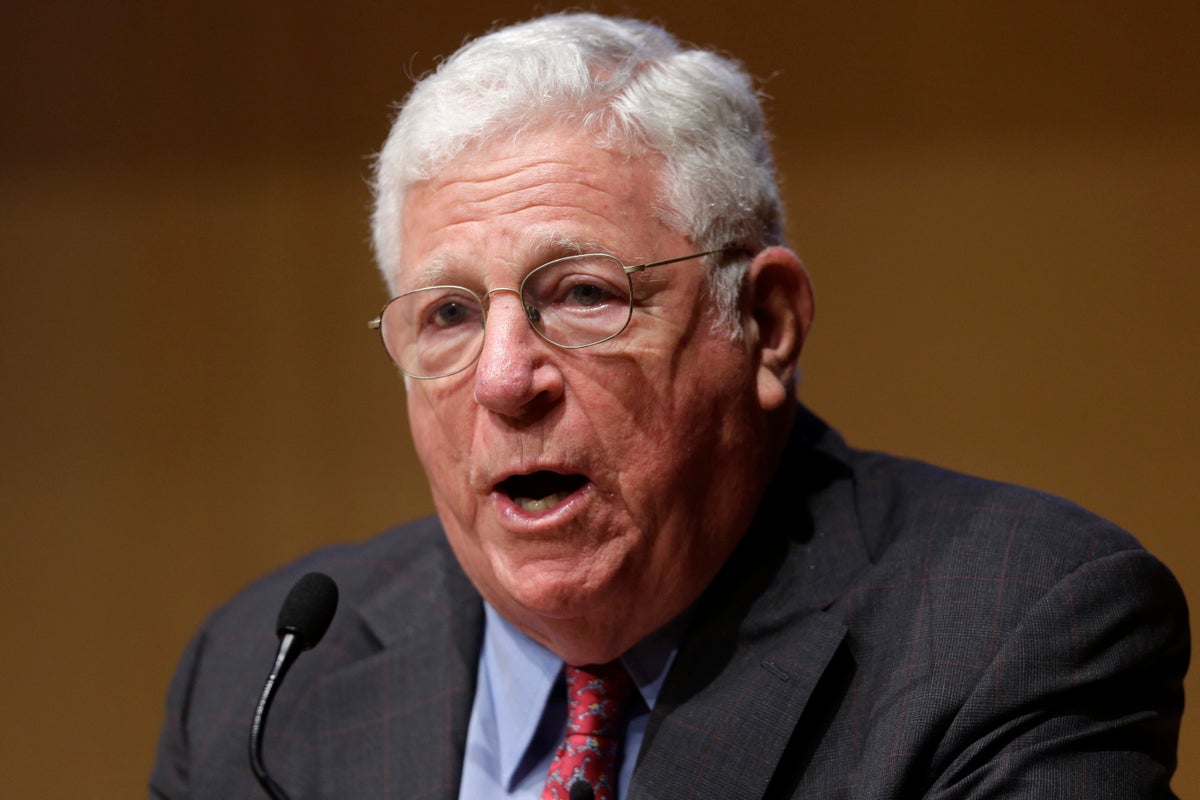 Richard Ravitch, a former lieutenant governor and longtime civic leader known for his role in steering New York City through the fiscal crisis of the 1970s and stabilizing its mass transit system in the 1980s, has died. He was 89.
His death Sunday at a Manhattan hospital was confirmed by his wife, Kathleen Doyle.
Ravitch, a lifelong New Yorker, was called upon frequently over six decades to untangle some of the region's knottiest problems, earning a reputation as a public sector fixer who brought colorful language and strong opinions to budget wrangling and deal-making.
While working as a real estate developer for his family's company, he was first enlisted by Gov. Hugh Carey in 1975 to help rescue New York's failing Urban Development Corporation, crafting a bailout package that helped the state entity stave off bankruptcy.
Later that year, Ravitch organized a last-minute rescue package with the city teachers' union that allowed New York City itself to avoid bankruptcy.
In 1979, Carey, a Democrat, appointed Ravitch to lead the Metropolitan Transportation Authority, which operates the largest transit system in the country. To rescue the rapidly disintegrating system, he took on debt to fund repairs and threatened fare hikes in order to secure state funding — a move that surprised and angered Carey.
Ravitch worked without a salary, surviving a transit strike while creating the Metro-North Railroad and reimagining the agency's budgeting process.
"In many ways, he is one of the fathers of the mass transit system that we have today," Janno Lieber, the head of the MTA, said in a statement on Monday.
Ravitch left the MTA in 1983 after clashing with Gov. Mario Cuomo, but remained an influential figure in New York, leading the city's Charter Revision Commission, helping to rescue the Bowery Savings Bank and running a failed "outsider" campaign against then-Mayor Ed Koch.
He returned to politics in 2009 when he was appointed lieutenant governor by Gov. David Paterson, a position he later described, with characteristic honesty, as "the most useless experience of my life."
Even in his final months, he was a close observer of New York's fiscal struggles, publishing a series of opinion pieces earlier this year that called on state leaders to address the MTA's budget shortfalls through new revenue sources.
In a statement, Gov. Kathy Hochul described Ravitch as "a titan of New York's civic world who left an indelible mark" on the state.
Ravitch is survived by his wife, two children and thirteen grandchildren.
play youtube
,
xnxx
,
xvideos
,
porn
,
porn
,
xnxx
,
Phim sex
,
mp3 download
,
sex 4K
,
Straka Pga
,
gay teen porn
,
Hentai haven
,
free Hentai
,