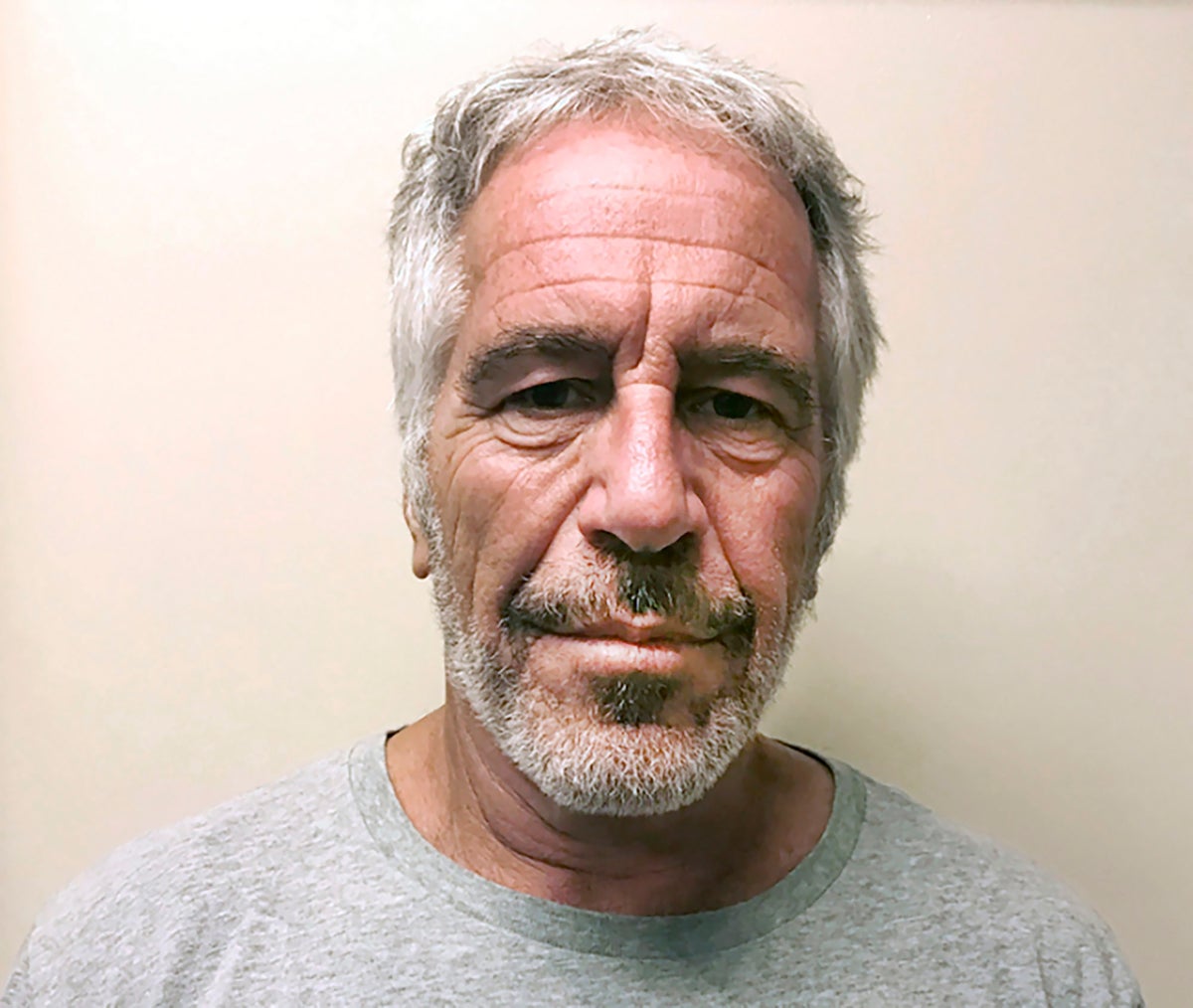 A scathing report from the Justice Department (DOJ) watchdog has outlined "numerous and serious failures" by the Bureau of Prisons leading up to the suicide of convicted paedophile Jeffrey Epstein.
The DOJ's Office of the Inspector General released its report on Tuesday, finding that multiple prison staff members failed to check on the disgraced financier – despite him being on suicide watch.
This marked a violation of Bureau of Prison (BOP) policy which requires staff to check on all inmates in solitary confinement at least twice an hour.
Staff at the Manhattan jail also failed to assign Epstein a fellow inmate in his cell and left him with access to additional bed linen which he used to kill himself, the report finds.
These failings came even after Epstein was believed to have attempted suicide on 23 July – about two weeks before he died.
"The OIG's investigation and review identified numerous and serious failures by MCC New York staff, including multiple violations of MCC New York and BOP policies and procedures," the report states.
"The OIG found that MCC New York staff failed on August 9 to carry out the Psychology Department's directive that Epstein be assigned a cellmate, and that an MCC New York supervisor allowed Epstein to make an unmonitored telephone call the evening before his death.
"Additionally, we found that staff failed to undertake required measures designed to make sure that Epstein and other SHU inmates were accounted for and safe, such as conducting inmate counts and 30-minute rounds, searching inmate cells, and ensuring adequate supervision of the SHU and the functionality of the video camera surveillance system."
Despite the damning list of failures, the watchdog concluded that there was no evidence to contradict the FBI's "determination regarding the absence of criminality in connection with how Epstein died".
Epstein – a billionaire financier who mingled with the rich and famous – was found dead in his prison cell at the Metropolitan Correctional Center in Manhattan, New York, on 10 August 2019.
At the time of his death, he was awaiting trial on a string of sex-trafficking charges.
The New York medical examiner determined that he had died by suicide.
Following widespread speculation and conspiracides, an FBI investigation determined there was "no criminality" involved in his death.
Epstein had been placed in the Special Housing Unit (SHU) at the Manhattan prison on 7 July – one day after his arrival at the facility – due to the "media coverage of his case and inmate awareness of his notoriety".
He remained in the SHU, where inmates are separated from the general population and are locked in their cells around 23 hours a day, until his death one month later on 10 August.
Epstein's arrest and charges in New York in 2019 came after he was previously convicted in 2008 of procuring an underage girl for prostitution in a now widely-condemned sweetheart plea deal in Florida. Epstein pleaded guilty to one charge and was sentenced to just 18 months in prison – most of which he served out of prison in a work-release program – and was ordered to register as a sex offender.
His accomplice Ghislaine Maxwell was found guilty of sex trafficking at a high-profile trial in New York in December 2021 and is currently serving a 20-year prison sentence.
In the UK, the youth suicide charity Papyrus can be contacted on 0800 068 4141 or by email at pat@papyrus-uk.org. In the UK, Samaritans can be contacted on 116 123 or by email at jo@samaritans.org. In the US, the National Suicide Prevention Lifeline is 1-800-273-8255. Other international suicide helplines can be found at www.befrienders.org
play youtube
,
xnxx
,
xvideos
,
porn
,
porn
,
xnxx
,
Phim sex
,
mp3 download
,
sex 4K
,
Straka Pga
,
gay teen porn
,
Hentai haven
,
free Hentai
,