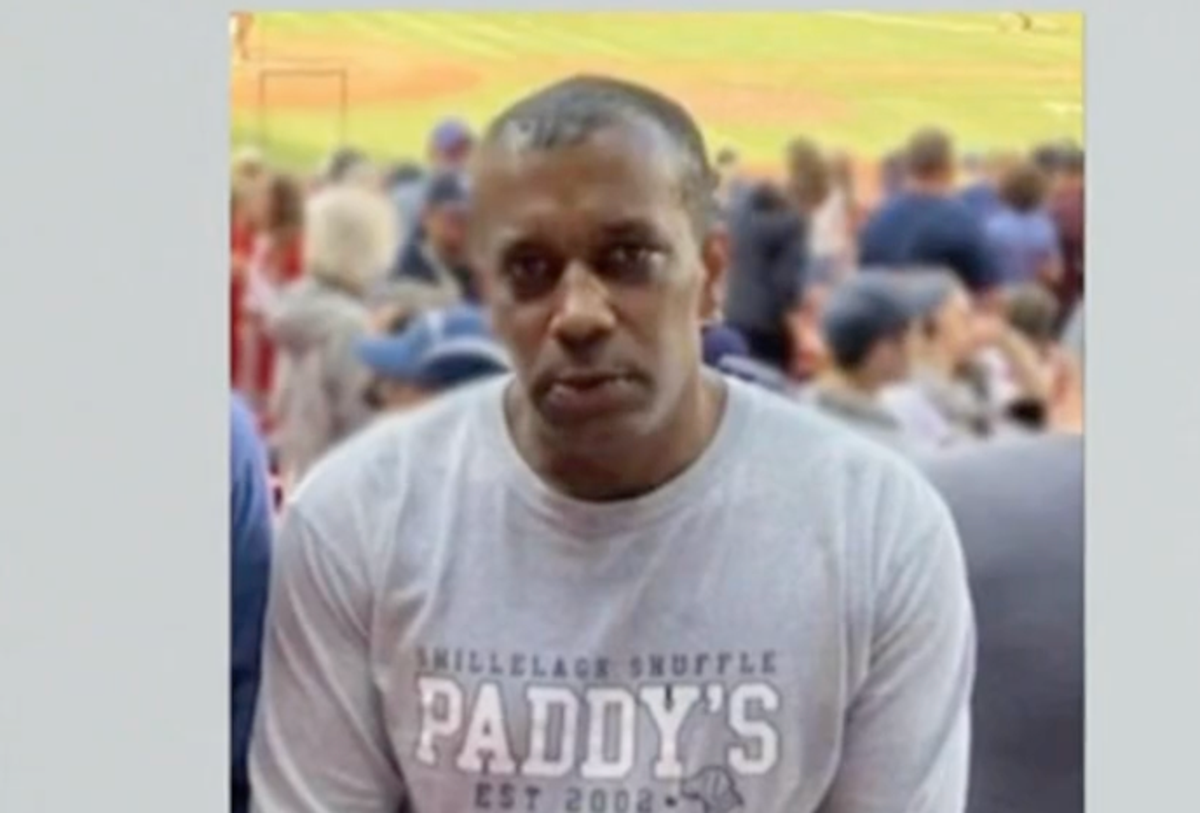 A suspect has been arrested in connection with the brutal stabbing of a husband and wife celebrating their 50th wedding anniversary and the woman's elderly mother at a home in Newton, Massachusetts, on Sunday morning.
Christopher Ferguson, 41, is charged with murder, two counts of assault and battery with a dangerous weapon, and burglary, Middlesex District Attorney Marian Ryan announced in a statement. 
The bodies of Gilda and Bruno D'Amore, 73 and 74, and Gilda's 97-year-old mother Lucia Arpino were found at an address in the Nonantum neighbourhood at 10.14am on Sunday 25 June after they failed to show up to church service, Ms Ryan said.
Ms Ryan said investigators had found surveillance footage of the suspect about 650m from the D'Amore's home at 5.20am that morning.
A footprint recovered from the victims' home was matched to Mr Ferguson, the district attorney said.
Mr Ferguson will appear for arraignment at Newton District Court on Tuesday. Further charges are possible after autopsies of the three family members have been completed, authorities say.
Police said they still believed the gruesome killing appeared to be a random act.
Investigators found signs of forced entry at the D'Amore's home including broken glass and missing screens at the basement window.
On Sunday night, Ms Ryan warned residents in the city on the outskirts of Boston to lock their doors and windows while the suspect was still at large.
Investigators also found signs of a possible break-in half a mile away on Brookside Avenue but it was unclear if that was connected to the grisly triple slaying, Ms Ryan added.
Authorities had appealed for residents to remain "vigilant" and check their security cameras for any unusual activity.
The three family members died from stab wounds and blunt force trauma, Ms Ryan told a news conference on Sunday night.
"Two of the individuals were celebrating a golden wedding anniversary this weekend," Ms Ryan told the Sunday evening news conference.
"As you can imagine, this would be tragic on any day. To have family gathered for this kind of a celebration makes it particularly tragic."
Ms Ryan said a neighbour had gone to check on the family after they didn't arrive for a service at the Our Lady Help of Christians Church on Sunday morning.
The victims were named in a letter from family members shared with the church's congregation and obtained by NBC Boston.
Gilda D'Amore was described as someone who had spent "endless hours in the care of our church," gardening and managing decor.
Bruce D'Amore was known for his "big voice and his exuberant personality," the family wrote.
Close friend Jim Sbordone, a retired Newton Fire Department lieutenant, told the Boston Globe the couple were longtime members of the Our Lady Help of Christians Church.
"They were fantastic Italian people who wouldn't hurt a soul, and they would just do anything for anybody," Mr Sbordone told the publication.
"These were great people. This isn't the type of thing that happens in the neighborhood. I hope it never happens again to anybody."
Investigators from the District Attorney's office, the Newton Police Department and Massachusetts State Police were involved in the manhunt.
play youtube
,
xnxx
,
xvideos
,
porn
,
porn
,
xnxx
,
Phim sex
,
mp3 download
,
sex 4K
,
Straka Pga
,
gay teen porn
,
Hentai haven
,
free Hentai
,