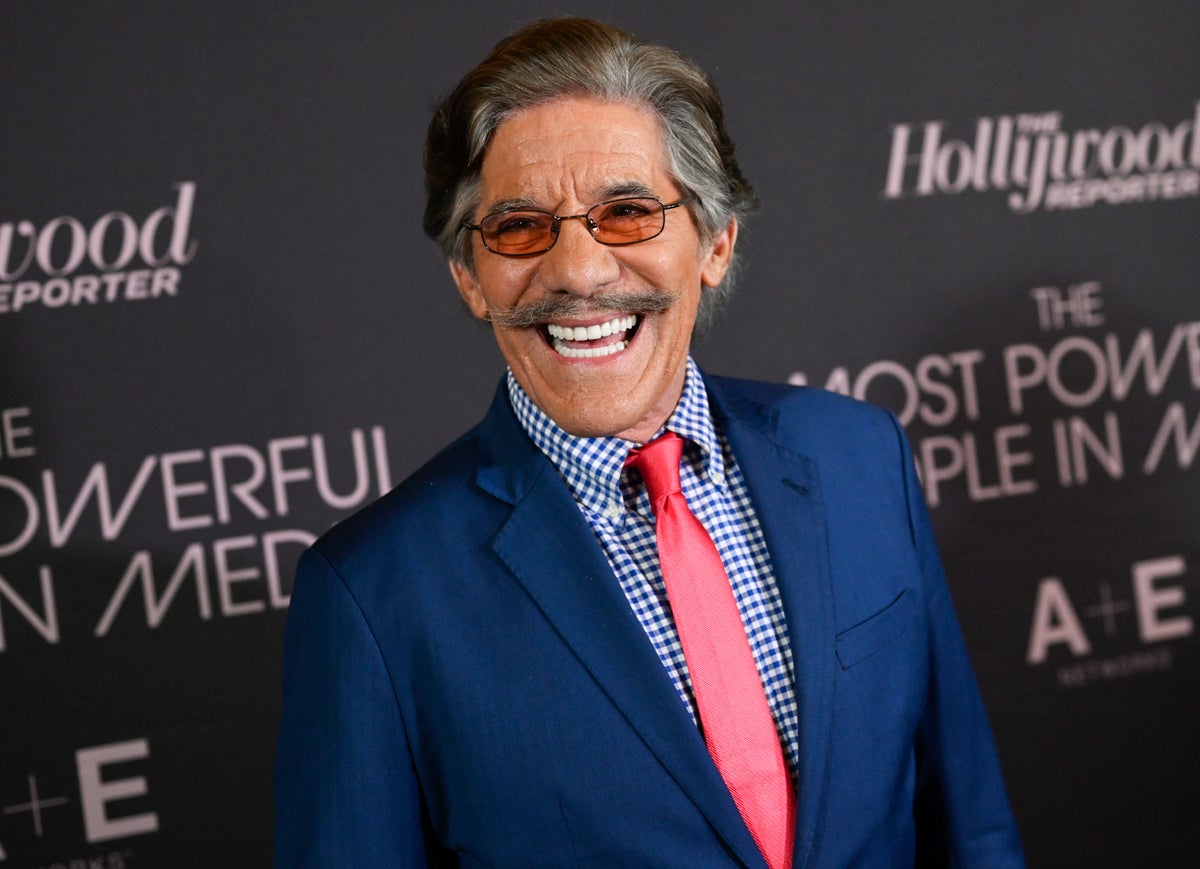 Veteran television host Geraldo Rivera announced he was quitting Fox News after he was "fired" from the programme "The Five".
"I'm not going to be on 'The Five,'" Rivera said in a video posted to Twitter. "I've been fired from 'The Five.'"
"And, as a result of that, I quit Fox," he announced in the video filmed from a boat off Long Island's Jones Beach.
Rivera said he will "have more to say" about leaving the network during the "Fox and Friends" programme on Friday morning.
Rivera joined the network in 2001 and became a host of "The Five" a year later. The show became Fox's most watched programme, averaging more than three million viewers last year despite airing in the late afternoon and not prime time.
His departure comes more than a week after the host said that his time at "The Five" was coming to an end as "being the odd man out isn't always easy".
But he would still be a "correspondent at large", as his contract expires in January 2025.
Rivera told Associated Press that "a growing tension that goes beyond editorial differences" were not "worth his time" at Fox.
"It has been a rocky ride but it has also been an exhilarating adventure that spanned quite a few years," he told the agency. "I hope it's not my last adventure."
He added that Fox management "didn't race after me to say, 'Geraldo, please come back'" following his decision to quit.
At the show, which has four conservatives and one rotating liberal, Rivera alternated with the liberal voice with Jessica Tarlov and Harold Ford Jr, a former congressman from Tennessee.
Once a supporter of former president Donald Trump, Rivera split up with him following the former president's false claims over the 2020 presidential election.
He maintained that "under no circumstances do I think Donald Trump should be president of the United States again and that's an important message I am committed to bringing to the American people between now and November 2024."
He said even though the show's large viewership would make it look like a prominent place for him to deliver that message, but "you can imagine the friction that role by definition" would provoke.
"I'm 80 years old," he said. "I don't want the friction. 'The Five' is too intimate a place and it gets too personal."
Posting his shirtless selfie last week, Rivera, who would celebrate his 80th birthday on 4 July, said "80 year old contemplating retirement".
It comes amid increasingly bitter and frequent clashes between "The Five" co-hosts. Last month network star Greg Gutfeld mocked Rivera for criticising Tucker Carlson following his ouster from the network. Rivera had called Carlson's conspiracy theories about the January 6 riots on the US Capitol "bulls**t".
Rivera responded by saying that he has been "cancelled" from upcoming shows broadcasts and said he was "sure there's a good reason" for keeping him away.
In a statement, Fox News said: "We reached an amicable conclusion with Geraldo over the past few weeks and look forward to celebrating him on Fox & Friends Friday morning which will be his last appearance on the network."
play youtube
,
xnxx
,
xvideos
,
porn
,
porn
,
xnxx
,
Phim sex
,
mp3 download
,
sex 4K
,
Straka Pga
,
gay teen porn
,
Hentai haven
,
free Hentai
,