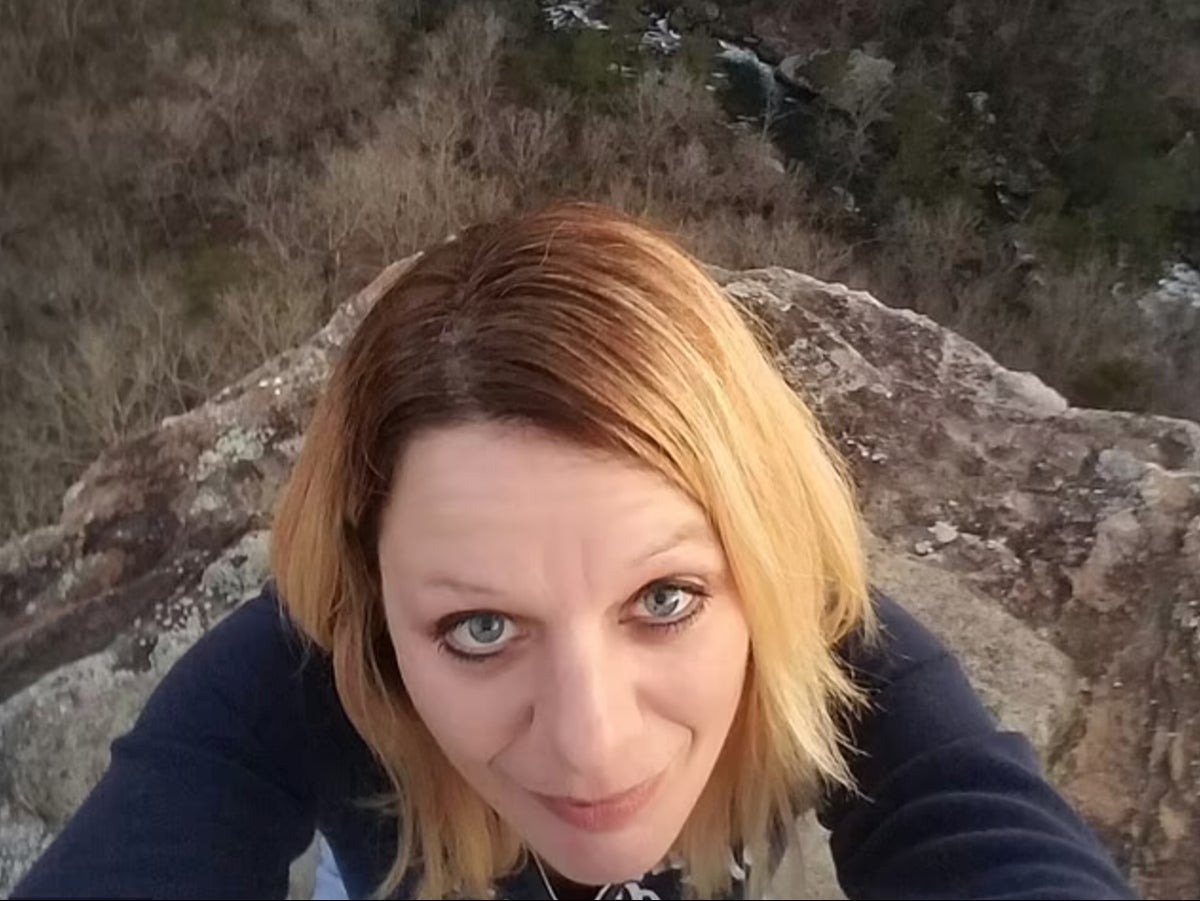 The body of Mary Elizabeth Isbell was discovered by police at the foot of a cliff in Alabama after she was reported missing in 2021. A mother and daughter have been arrested in connection with her death.
Police arrested Loretta Kay Carr, 45, and her daughter, Jessie Eden Kelly, 21, this week. Both women have been charged with capital murder. Ms Kelly is in custody in Pennsylvania and is awaiting extradition to face felony charges.
According to Dekalb County Sheriff's Office investigator Nick Brown, the department received a tip on Tuesday that the department deemed credible which lead to the women's arrests.
Two days later, law enforcement discovered Ms Isbell's body at the bottom of a cliff, according to Law & Crime.
A chilling photo from 2019 shows Ms Carr standing at the edge of the cliff in the Little River Canyon National Preserve where police allege that she shoved Ms Isbell to her death.
The selfie, taken at a high angle, shows the distance between her and bottom of the cliff.
"Day trip to Little River Canyon and Falls" Ms Carr wrote in the photo's caption. She noted that the nature preserve was "beautiful and only a little ways from the house".
Ms Carr is accused of kidnapping Ms Isbell before shoving her from the cliff, according to prosecutors.
Attorneys representing Ms Carr argued that the prosecution does not have enough evidence to hold their client, according to AL.com.
Police said the case broke open recently after the DCSO received new information.
"Investigators immediately checked the lead and determined it to be credible," the sheriff's office said in a statement. Shortly after receiving the new information, Ms Carr and her daughter were taken into custody.
"This tip, we actually received names that we had been looking at in the beginning," Mr Brown said, accoridng to WHNT.
He said that one of the women was "cooperative" and allegedly provided police with instructions for finding Ms Isbell's remains.
"One of the co-defendants was very cooperative and helped us to lead to Mary's remains where we recovered them Wednesday," he said.
Human remains were found on 28 June at the nature preserve. They were identified as Ms Isbell's on Friday, which would have been her 39th birthday. She leaves behind a teenage son.
The detective noted the brutality of the alleged killing.
"It's very inhuman and brutal what these ladies did to Mary," he said. "It's terrible."
It's unclear how, or if, Ms Carr and Ms Kelly knew Ms Isbell before the alleged murder.The events leading up to the alleged abduction are unclear.
Before she disappeared, Ms Isbell was a suspect in a theft that occurred in DeKalb County, according to the Daily Mail.
The theft involved an apartment where she lived with her boyfriend, James Allen Wright. When Mr Wright was arrested in September 2021 and later released to a rehab facility, Ms Isbell reportedly began drifting, moving from friend's house to friend's house throughout DeKalb County, the Daily Mail reported.
play youtube
,
xnxx
,
xvideos
,
porn
,
porn
,
xnxx
,
Phim sex
,
mp3 download
,
sex 4K
,
Straka Pga
,
gay teen porn
,
Hentai haven
,
free Hentai
,