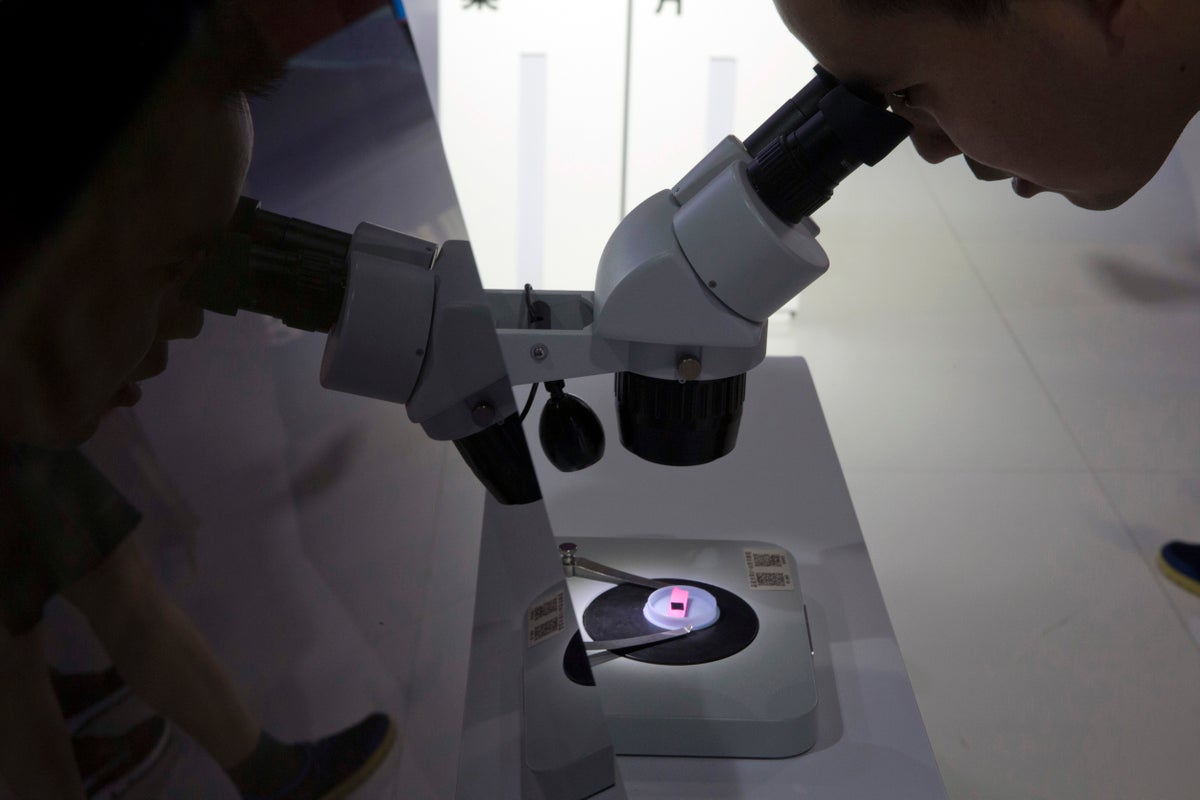 China has tightened controls on the export of two crucial materials used in making computer chips amid an escalating "chip war" with the US and Europe.
Starting next month, exporters will require special licenses to ship gallium and germanium – metals that are vital components in semiconductors, communications equipment and missile systems.
China's commerce ministry made the announcement on Monday in which it said the restrictions were needed to "safeguard national security and interests", without providing any further reasons.
The move comes just a few days ahead of US treasury secretary Janet Yellen's high-stakes trip to Beijing which is seen as an attempt by president Joe Biden to stabilise the relationship between the two world powers who have constantly been at loggerheads.
China's move is being seen as a retaliation to the efforts the US took in recent months to restrict Chinese access to advanced microprocessors.
The semiconductor industry, which powers a wide range of devices from mobile phones to military hardware, has become a focal point of contention between China and the US.
The US has been implementing measures to limit China's access to technology that it perceives as having potential military applications, including chips used in supercomputing and artificial intelligence.
The US policy announced last October requires licenses for companies exporting chips to China, regardless of their origin.
Following the US, the Netherlands recently announced plans to restrict exports of certain semiconductor manufacturing equipment, after an earlier decision to limit exports of their "most advanced" microchip technology.
Japan also intends to restrict the export of specific computer chip manufacturing equipment to China.
Chinese state media Global Times said the US is abusing export control measures to "maintain its hegemony" while creating disruption to global supply chains with the "chip war".
As the world's largest producer of these metals, China's fresh move can also have a considerable impact on the global chip manufacturing and supply chain.
A South Korean industry ministry official said on Tuesday that there would be a short-term "limited impact" from China's move.
Commenting on the worsening tensions, Morris Chang, the retired founder of Taiwanese chipmaker Taiwan Semiconductor Manufacturing Company, said globalisation is taking a backseat.
Mr Chang, who founded the world's largest contract chipmaker, said globalisation has been redefined as allowing businesses to move across borders only under the condition that such exchanges do not harm national security, technological supremacy and economic leadership.
"But can this still be considered globalisation?" Mr Chang asked at a business forum in Taipei after China announced its curbs.
Meanwhile, the Biden administration is also preparing to restrict Chinese companies' access to US cloud-computing services, The Wall Street Journal reported on Tuesday, citing people familiar with the situation.
The new rule, if adopted, would likely require US cloud-service providers such as Amazon and Microsoft to seek US government permission before they provide cloud-computing services that use advanced artificial intelligence chips to Chinese customers, the newspaper said.
play youtube
,
xnxx
,
xvideos
,
porn
,
porn
,
xnxx
,
Phim sex
,
mp3 download
,
sex 4K
,
Straka Pga
,
gay teen porn
,
Hentai haven
,
free Hentai
,