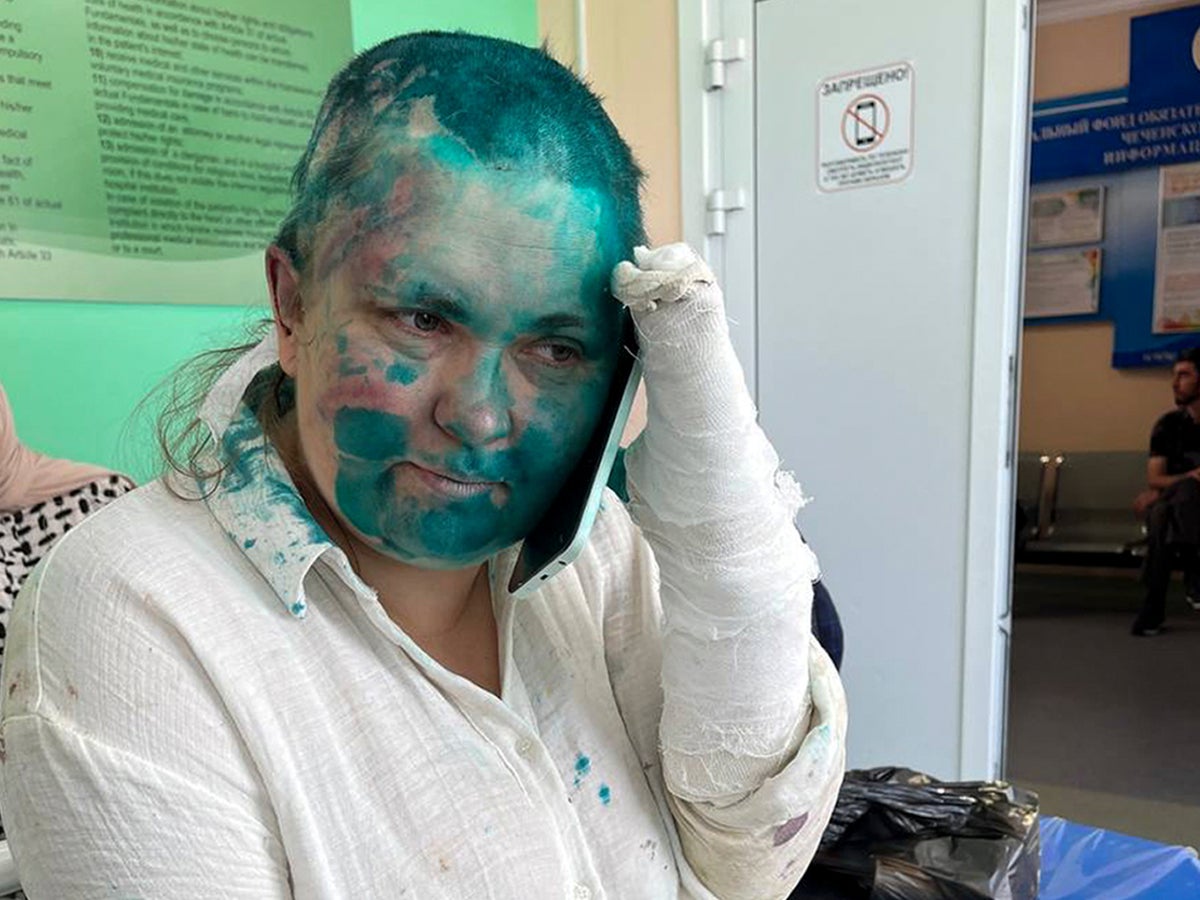 Russians are "united as never before," Vladimir Putin said at his first international summit since an armed revolt that briefly triggered fears of a coup.
"Solidarity and responsibility for the fate of the fatherland was clearly shown," he said, "by the entire society by standing as a united front against the attempted armed rebellion."
He was speaking at the Shanghai Cooperation Organisation meeting, hosted via videoconference by India and one of the few remaining global platforms where he can get a sympathetic hearing.
It was founded by Russia and China to counter Western alliances, and also welcomed Iran as a new member, bringing its membership to nine.
On a video link from the Kremlin, Mr Putin thanked the SCO for supporting Moscow during the short-lived mutiny mounted by Wagner chief Yevgeny Prigozhin, and said the West has turned Ukraine into "a virtually hostile state – anti-Russia."
It came as Russia's military claimed to have fended off a Ukrainian drone attack that briefly forced the closure of one of Moscow's airports.
Four out of the five drones were downed by air defences and the fifth was jammed and forced down, the defence ministry said. Flights were disrupted at Moscow's Vnukovo airport and arrivals were diverted to others in the city.
Ukrainian forces continue to probe Russian defences in the south and the east of the country in the initial stages of a counteroffensive. They are up against minefields, anti-tank ditches and other obstacles, as well as layered defensive lines reportedly up to 12 miles deep in some places as they try to dislodge Russian occupiers.
Oleksiy Danilov, secretary of Ukraine's Security and Defence Council, claimed that the last few days of fighting have been particularly "fruitful," though he provided no evidence for his claim.
Western analysts say the counteroffensive, even if it prospers, will not end the war which started with Russia's full-scale invasion in February 2022.
Russia, meanwhile, has continued its missile and drone barrage deep behind the frontline. Shelling of Pervomaiskyi, in Ukraine's Kharkiv region, wounded 31 civilians. Nine children, including two babies, were among the wounded.
Meanwhile, tearful mourners filled one of Kyiv's main cathedrals to honour a prominent Ukrainian writer and war crimes researcher killed in a Russian missile strike on a cafe.
Victoria Amelina, 37, died from injuries in a 27 June attack on a restaurant packed with civilians in Kramatorsk.
"She was a real crusader for truth. She was extraordinarily persistent," Roman Avramenko, executive director of Truth Hounds, an NGO that documents Russian war crimes, told reporters after the service.
A wide array of writers, journalists and other public intellectuals streamed into the golden-domed St Michael's Cathedral to pay tribute. Relatives and friends broke down as they filed past Amelina's coffin.
It came as armed masked men attacked and seriously injured a prominent female Russian journalist.
Yelena Milashina, a journalist for Novaya Gazeta, was travelling to Grozny, Chechnya from the local airport with a lawyer when they were attacked.
"It was a classic kidnapping… They pinned [our driver] down, threw him out of his car, got in, bent our heads down, tied my hands, knelt me down there, and put a gun to my head," Milashina told Mansur Soltayev, a Chechen human rights official.
Memorial, a rights group outlawed in Russia, said the pair had been "brutally kicked, including in the face, threatened with death, had a gun held to their heads, and had their equipment taken away and smashed."
Separately, the Kremlin has opened the door for talks with the US over a possible prisoner exchange that could potentially involve jailed Wall Street Journal reporter Evan Gershkovich – but said they must be held away from the public eye.
"We have said that there have been certain contacts on the subject but we don't want them to be discussed in public," Kremlin spokesman Dmitry Peskov said.
Mr Gershkovich, 31, was arrested in Yekaterinburg while on a reporting trip and is being held at Moscow's notorious Lefortovo prison.
Reuters and Associated Press contributed to this report.
play youtube
,
xnxx
,
xvideos
,
porn
,
porn
,
xnxx
,
Phim sex
,
mp3 download
,
sex 4K
,
Straka Pga
,
gay teen porn
,
Hentai haven
,
free Hentai
,