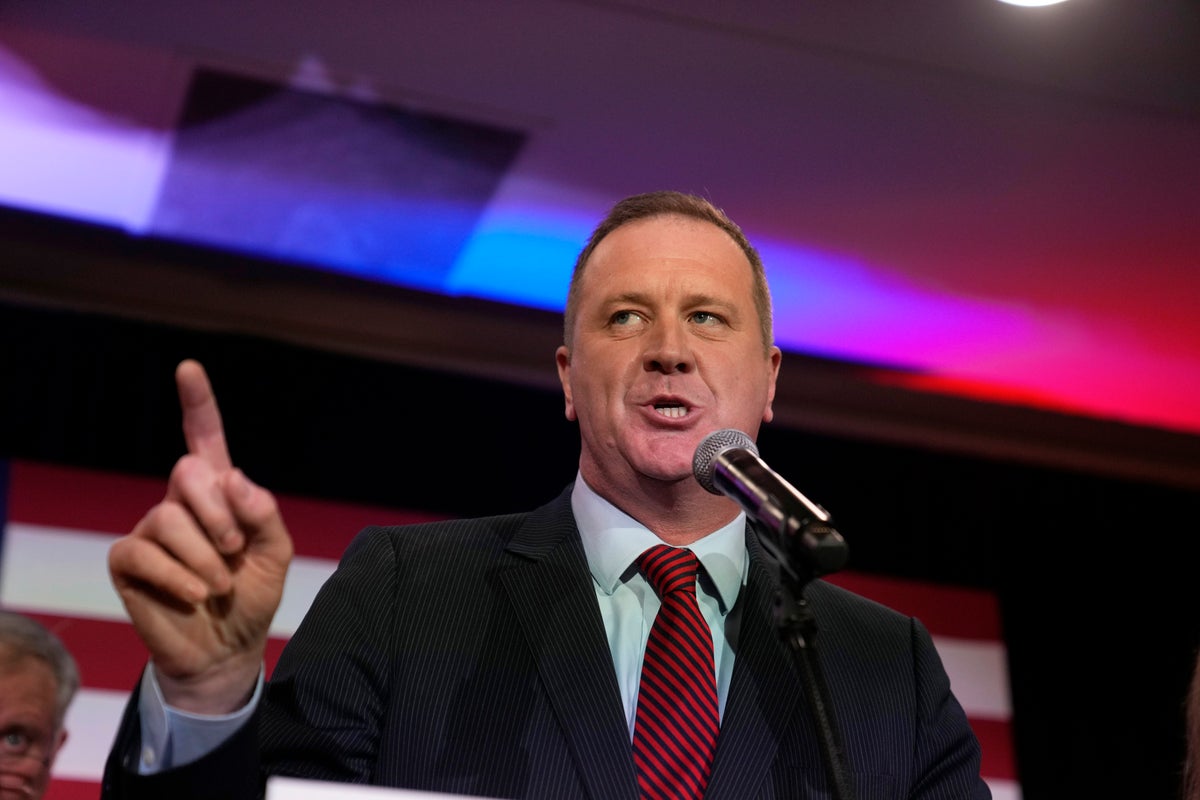 A judge on Tuesday prohibited several federal agencies and officials of the Biden administration from working with social media companies about "protected speech," a decision called "a blow to censorship" by one of the Republican officials whose lawsuit prompted the ruling.
U.S. District Judge Terry Doughty of Louisiana granted the injunction in response to a 2022 lawsuit brought by attorneys general in Louisiana and Missouri. Their lawsuit alleged that the federal government overstepped in its efforts to convince social media companies to address postings that could result in vaccine hesitancy during the COVID-19 pandemic or affect elections.
Doughty cited "substantial evidence" of a far-reaching censorship campaign. He wrote that the "evidence produced thus far depicts an almost dystopian scenario. During the COVID-19 pandemic, a period perhaps best characterized by widespread doubt and uncertainty, the United States Government seems to have assumed a role similar to an Orwellian 'Ministry of Truth.' "
Republican U.S. Sen. Eric Schmitt, who was the Missouri attorney general when the lawsuit was filed, said on Twitter that the ruling was "a huge win for the First Amendment and a blow to censorship."
The Justice Department is reviewing the injunction "and will evaluate its options in this case," said a White House official who was not authorized to discuss the case publicly and spoke on condition of anonymity.
"This administration has promoted responsible actions to protect public health, safety, and security when confronted by challenges like a deadly pandemic and foreign attacks on our elections," the official said. "Our consistent view remains that social media platforms have a critical responsibility to take account of the effects their platforms are having on the American people, but make independent choices about the information they present."
The ruling listed several government agencies, including the Department of Health and Human Services and the FBI, that are prohibited by the injunction from discussions with social media companies aimed at "encouraging, pressuring, or inducing in any manner the removal, deletion, suppression, or reduction of content containing protected free speech."
The order mentions by name several officials, including Health and Human Services Secretary Xavier Becerra, Department of Homeland Security Secretary Alejandro Mayorkas and others.
Doughty allowed several exceptions, such as informing social media companies of postings involving criminal activity and conspiracies; as well as notifying social media firms of national security threats and other threats posted on platforms.
The plaintiffs in the lawsuit also included individuals, including conservative website owner Jim Hoft. The lawsuit accused the administration of using the possibility of favorable or unfavorable regulatory action to coerce social media platforms to squelch what it considered misinformation on masks and vaccines during the COVID-19 pandemic. It also touched on other topics, including claims about election integrity and news stories about material on a laptop owned by Hunter Biden, the president's son.
Administration lawyers said the government left it up to social media companies to decide what constituted misinformation and how to combat it. In one brief, they likened the lawsuit to an attempt to put a legal gag order on the federal government and "suppress the speech of federal government officials under the guise of protecting the speech rights of others."
"Plaintiffs' proposed injunction would significantly hinder the Federal Government's ability to combat foreign malign influence campaigns, prosecute crimes, protect the national security, and provide accurate information to the public on matters of grave public concern such as health care and election integrity," the administration says in a May 3 court filing.
___
Salter reported from O'Fallon, Missouri. Associated Press journalists Kevin McGill in New Orleans and Cal Woodward, Colleen Long and Ellen Knickmeyer in Washington, D.C., contributed to this report.
play youtube
,
xnxx
,
xvideos
,
porn
,
porn
,
xnxx
,
Phim sex
,
mp3 download
,
sex 4K
,
Straka Pga
,
gay teen porn
,
Hentai haven
,
free Hentai
,