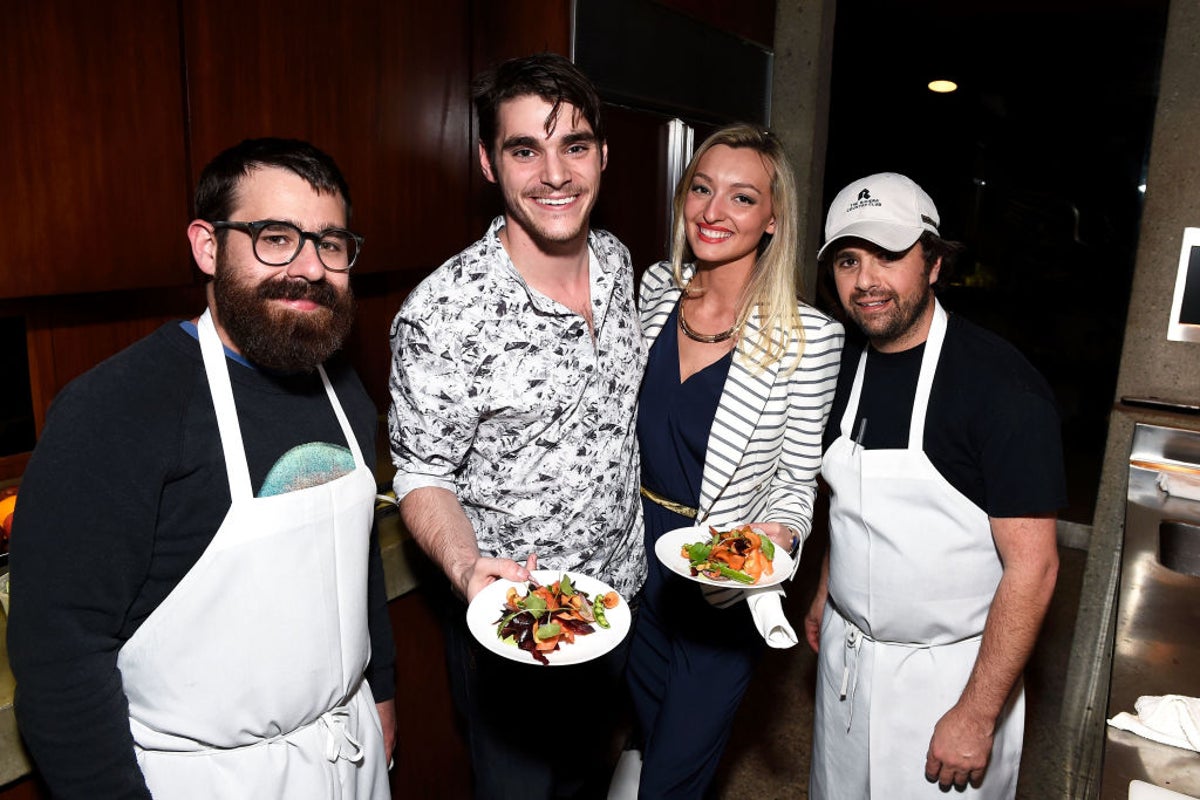 Jon & Vinny's, a popular Los Angeles Italian restaurant known for star customers like Kim Kardashian, has changed the language on its receipts, after it was sued by a group of former servers claiming their tips were being stolen.
On 21 June former servers filed a class action lawsuit against the Joint Venture Restaurant Group Inc, which owns the wildly successful Italian-American restaurant, claiming an 18 per cent "service fee" on receipts was being misinterpreted by customers as a tip and denying waiters their full compensation under state law.
"Customers have paid these 18 percent charges reasonably believing they were to be remitted to the service staff," the lawsuit read. "However, Defendant has not remitted the total proceeds of these gratuities to the nonmanagerial employees who serve the food and beverages at its restaurants. Instead, Defendant has had a policy and practice of retaining for itself a portion of these gratuities and/or using a portion of these gratuities to pay managers or other non-service employees."
The owners of the restaurant, which has multiple locations across Los Angeles, said the fee was not a tip and was split among servers, as well as back-of-house personnel like cooks and dishwashers, who often aren't included in tipping pools.
"Ten years ago, we recognized that the traditional tip model rewarded some employees, but left many employees behind – creating a huge disparity where some employees did very well, and others did not," the restaurant's owners told the Los Angeles Times last month, adding that the fee "not only unquestionably benefits hourly employees, but it is unquestionably legal, having been vetted by independent leading professionals in the hospitality industry."
Now, however, the restaurant has added an extra disclaimer to its receipts which reads, ""The service charge is not a tip or gratuity, and is an added fee controlled by the restaurant that helps facilitate a higher living base wage for all of our employees."
It also includes a QR code with a link to a web page further explaining the fee.
The lawsuit hit one of the city's most successful restaurant groups. Jon & Vinny's has locations in Beverly Hills, Slauson, Fairfax, and Brentwood, and its eponymous founders, Jon Shook and Vinny Dotolo, have a restaurant empire in Los Angeles. The pair have written a cook book, appeared on Top Chef, and collaborated with major brands like shoe company Vans.
Service fees are becoming increasingly common in large cities with expensive real estate prices, and have been the cause of other controversies in the Los Angeles area.
The Los Angeles City Attorney is investigating Ten Five Hospitality, owner of the restaurants Mother Wold, Ka'teen, Mes Amis, Bar Lis, and the Terrace, over claims a five per cent "wellness fees" was not distributed to employees, according to Westside Today.
play youtube
,
xnxx
,
xvideos
,
porn
,
porn
,
xnxx
,
Phim sex
,
mp3 download
,
sex 4K
,
Straka Pga
,
gay teen porn
,
Hentai haven
,
free Hentai
,