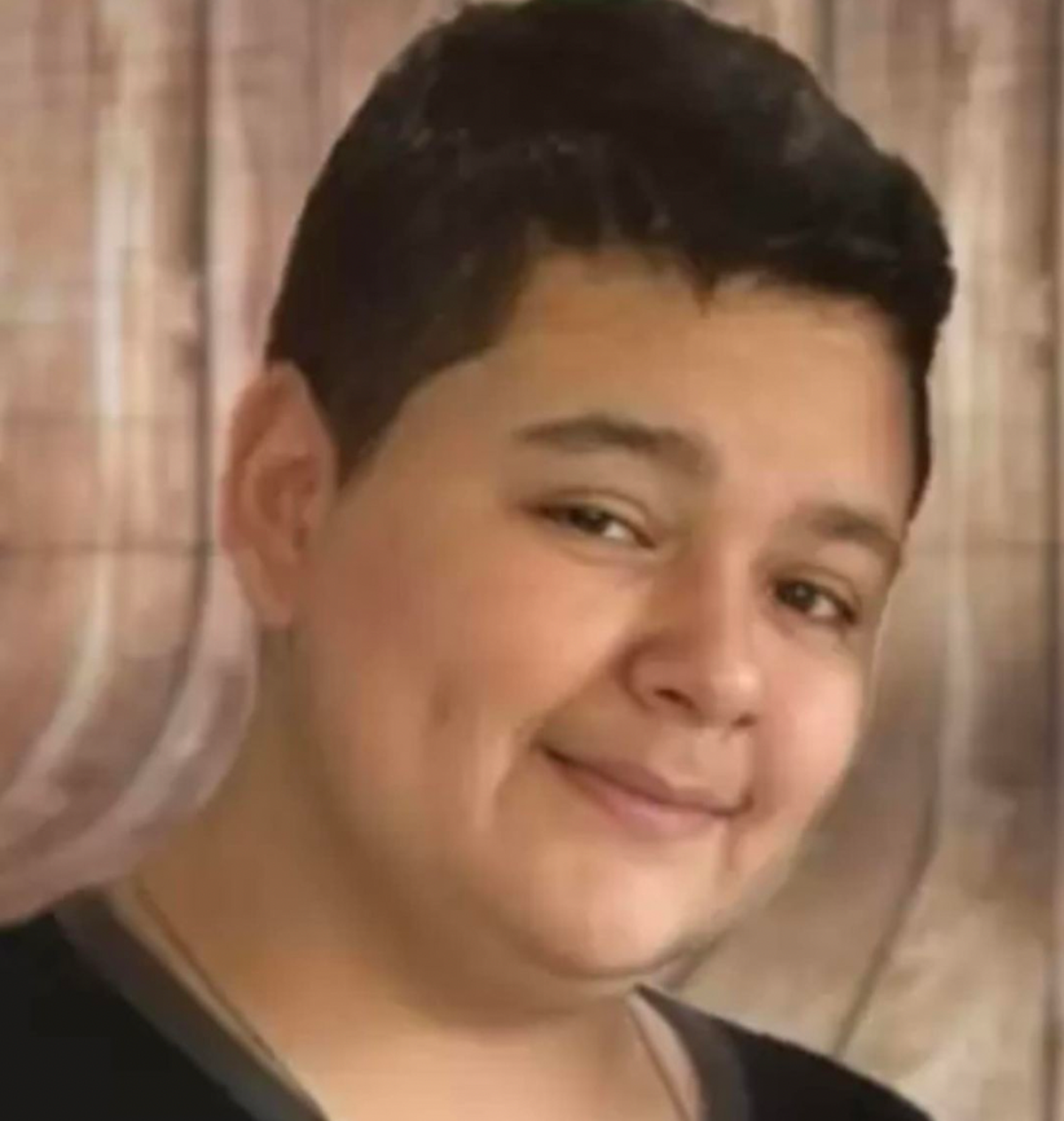 Rudy Farias spent the eight years his mother claimed he was missing hidden in her home and being abused by her, a community leader who interviewed Mr Farias along with Houston Police Department officers has claimed.
Mr Farias made headlines earlier this week when her mother Janie Santana told reporters that he had been found following his disappearance on 6 March 2015. Ms Santana claimed that she had been informed by law enforcement that her son was found beaten outside a church.
Authorities announced they would be interviewing Mr Farias — who was reportedly "nonverbal," according to his mother — on Wednesday, before claims made by neighbours that he was never missing raised questions about Ms Santana's account of events. Concerning allegations have now emerged against Ms Santana after HPD officers and counsellor Quanell X separated Mr Farias from his mother to question him about where he had been these past eight years.
"I heard horrific things from that young man, and I didn't want him to see me shedding tears but I couldn't hold [them] back," Mr Quanell X told reporters on Wednesday, according to FOX 26 Houston. "No child should ever be treated like that by their own mother."
The counsellor claimed that Mr Farias said his mother sexually and physically abused him, forced him to take hallucinogenic mushrooms and kept him hidden in the home during the time she claimed he was missing and publicly pleaded for his safe return.
Mr Quanell X said that Mr Farias initially ran away when he went missing in 2015 but returned home just two days later. Ms Santana then allegedly told him that he would have to go into hiding and would be arrested if he ever tried to run away again.
"So she brought him back to the house and hid him in the home and initially whenever investigators would come, she would hide him in the house," he claimed. "He just kept saying, 'I don't want to go to jail.'"
Mr Farias allegedly said he was tired of "living like a slave," also claiming that Ms Santana reportedly brought him to work with her and made her take on her workload.
"She was giving him drugs. She was punishing him by locking him in a room over and over," an emotional Mr Quanell X said as he held back tears. "She convinced him that law enforcement wanted to put him in jail, that law enforcement was looking for him because he ran away and that because he ran away, he was going to go to prison."
Mr Quanell X went on to say that Mr Farias managed to steal his mother's car and ran away sometime last week before he crashed the vehicle. Mr Farias was later found outside a church at the intersection of 76th and Avenue K.
The Houston Police Department said in a statement that it will not be commenting on the allegations against Ms Santana.
"Detectives with our Missing Persons Unit interviewed Mr Rudy Farias, 25, and his mother today," a statement by HPD read. "While there are reports of some of the content of the interviews being released, our detectives are not in a position at this time to discuss specifics of the interviews or if the content being released is entirely factual."
More details will be released on Thursday, police said.
play youtube
,
xnxx
,
xvideos
,
porn
,
porn
,
xnxx
,
Phim sex
,
mp3 download
,
sex 4K
,
Straka Pga
,
gay teen porn
,
Hentai haven
,
free Hentai
,