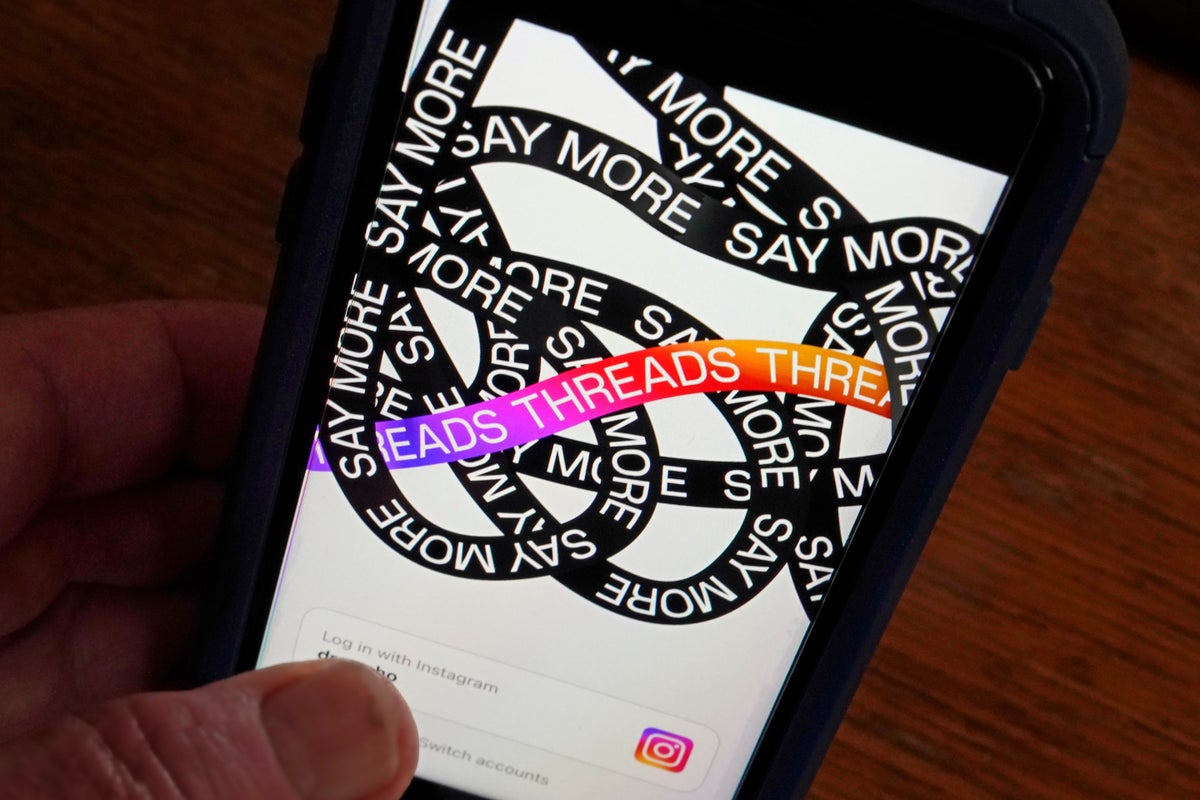 Twitter has threatened Meta with legal action over its new social media platform "Threads," claiming that they have created a "copycat" platform and hiring former Twitter staff to do so.
Meta, the parent company of Instagram and Facebook led by Mark Zuckerberg, revealed Threads on Wednesday, a text-based app partnering with Instagram that is similar to Twitter and other apps.
Hours after Threads was revealed, Twitter attorney Alex Spiro sent a letter to Mr Zuckerberg arguing that his company was guilty of "systematic, willful, and unlawful misappropriation of Twitter's trade secrets and other intellectual property," according to Semafor.
"Twitter intends to strictly enforce its intellectual property rights, and demands that Meta take immediate steps to stop using any Twitter trade secrets or other highly confidential information," Mr Spiro said in the letter. "Twitter reserves all rights, including, but not limited to, the right to seek both civil remedies and injunctive relief without further notice to prevent any further retention, disclosure, or use of its intellectual property by Meta."
The attorney claimed that Meta has hired dozens of former Twitter staff who "had and continue to have access to Twitter's trade secrets and other highly confidential information".
Mr Spiro argued that Meta urged those staffers to develop "Meta's copycat 'Threads' app with the specific intent that they use Twitter's trade secrets and other intellectual property in order to accelerate the development of Meta's competing app, in violation of both state and federal law as well as those employees' ongoing obligations to Twitter".
An individual at Meta told Semafor: "No one on the Threads engineering team is a former Twitter employee — that's just not a thing".
The lawsuit appears to suggest that Twitter owner Elon Musk considers Mr Zuckerberg's Threads his main rival.
Following Mr Musk's 2022 Twitter takeover, the criticism of his handling of the platform has only increased, hitting his rightwing politics and the declining user experience on the app.
The Tesla and SpaceX CEO has been blasted for trying to charge for the use of Twitter but even amidst the cacophony of criticism, other challengers – such as Post, Mastodon, and Bluesky – haven't been able to get a foothold with a larger base of account holders.
Meanwhile, Meta has the funds and the existing networks to challenge Twitter. New Threads users can bring along their Instagram followers instead of starting over.
It's not the first time Meta has put in place similar features on its apps – Instagram stories damaged Snapchat and Reels compete with TikTok.
Mr Zuckerberg said on Thursday that 30 million users had already joined Threads. The most recent figure for BlueSky was 50,000 users.
Nathan Baschez of Every wrote that "There will be no 'next Twitter.' But there will be a shift toward an internet that looks more like it did before Twitter and Facebook became dominant. The big networks will still exist, but their share of attention will shrink and there will be an increase in smaller communities that have the power to enforce their own rules".
Mr Zuckerberg tweeted for the first time in 11,5 years on Wednesday evening:
Mr Musk hasn't spoken out about the Threads launch yet, but new Twitter CEO Linda Yaccarino wrote: "On Twitter, everyone's voice matters. Whether you're here to watch history unfold, discover REAL-TIME information all over the world, share your opinions, or learn about others — on Twitter YOU can be real. YOU built the Twitter community. And that's irreplaceable. This is your public square. We're often imitated — but the Twitter community can never be duplicated."
play youtube
,
xnxx
,
xvideos
,
porn
,
porn
,
xnxx
,
Phim sex
,
mp3 download
,
sex 4K
,
Straka Pga
,
gay teen porn
,
Hentai haven
,
free Hentai
,