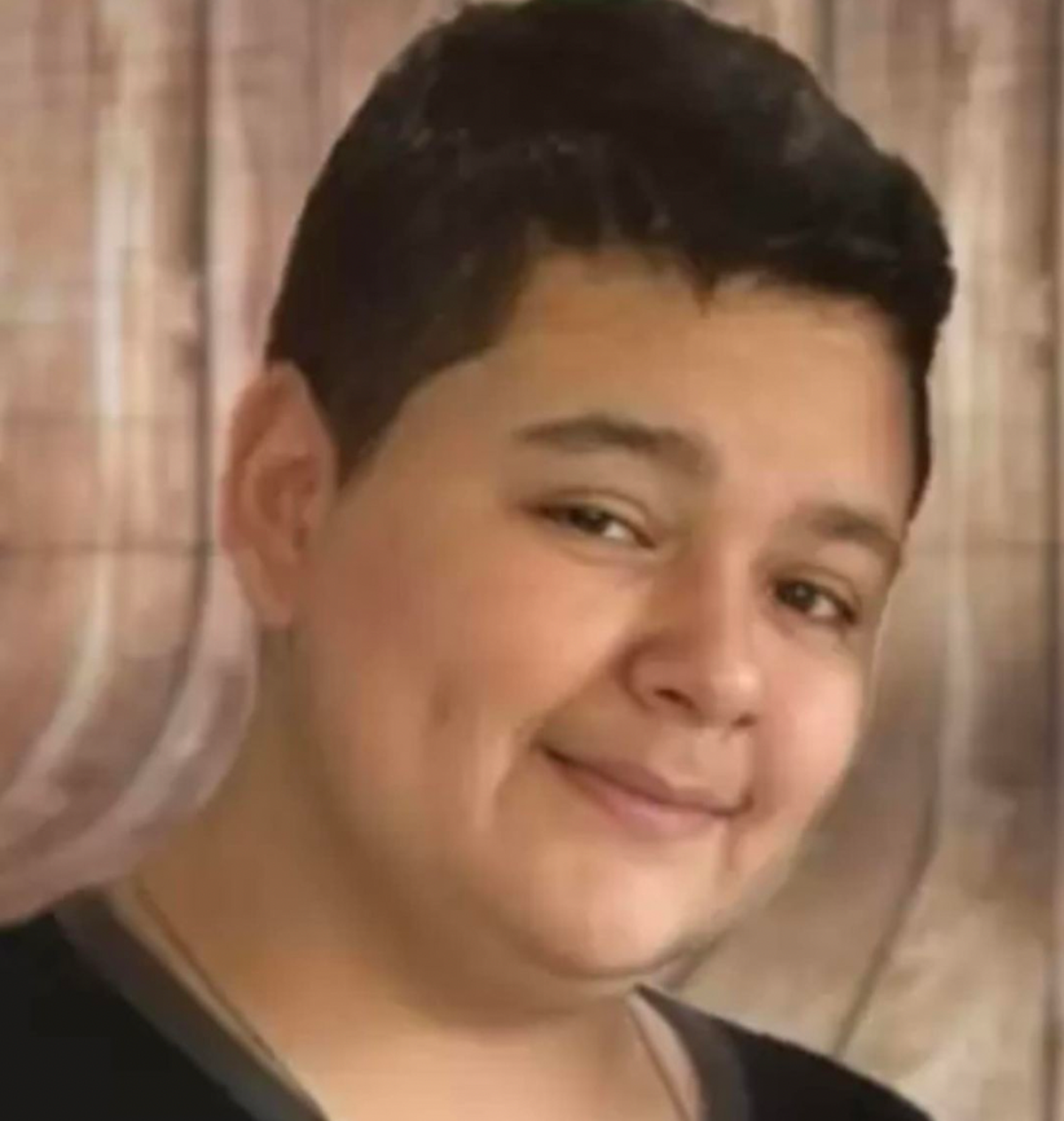 On 29 June, Janie Santana was delivered the news any parent of a missing child yearns for. After what she says were eight long years of praying her son Rudy Farias was alive, Ms Santana got a much-anticipated call from the Hoston Police Department informing her that he had been found.
Ms Santana claimed Rudy, now 25, was badly beaten and abused, but expressed relief at the prospect of finally holding her son in her arms after years of uncertainty.
However, what appeared to be a miracle outcome against the odds is now being questioned as allegations have emerged from Ms Santana's neighbours that her son was never missing. The Houston Police Department confirmed that an investigation into Rudy's disappearance is underway, but detectives had not spoken with him as of Tuesday.
The department said they planned to interview him on Wednesday amid claims by his mother that Rudy is "nonverbal."
Accounts by Ms Santana tell of Rudy's tragic past filled with loss, mental health struggles and challenges. But as questions mount over his whereabouts for the last eight years, those who participated in the initial search for the then 17-year-old have been left wondering what actually happened to him.
Here's everything we know about the case:
Rudy was reported missing in 2015
According to the information featured on a Texas EquuSearch flyer distributed after he went missing, Rudy was last seen while walking his dogs near Tidwell and Park Avenue around 6.30pm on 6 March 2015.
He was wearing blue jeans, a black T-shirt, grey cotton gloves and brown shoes. The pets were eventually found safe but Rudy reportedly never returned home.
At the time of his disappearance, it was shared with the public that Rudy was diagnosed with depression, post-traumatic stress disorder and anxiety and had likely stopped taking his medication. He had previously suffered an injury to his right leg and walked with a slight limp.
Rudy was usually wary around strangers and was not carrying his asthma inhaler with him.
Ms Santana local news station KHOU in 2015 that she had been desperately looking for her son, and claimed that HPD had told her Rudy may have been abducted and sold for human trafficking. She did not show her face in that interview, alleging that she had been advised by law enforcement to be extra cautious.
"He loves with all his heart, so that's why we know that he wouldn't just get up and leave on his own. That's not him," Ms Santana told the outlet as she fought tears. "It's a nightmare that you want to wake up from."
Authorities received a call in 2018 from a relative claiming they had spotted Rudy behind their home, but officers who responded to the scene did not find him.
A life of tragedy
According to Insider, Rudy's father, Houston police officer Rudolph Farias III, died by suicide in 2014. He was a 21-year veteran and was facing an internal affairs investigation at the time of his death.
The EquuSearch flyer stated that Rudy had also attempted to take his own life in the past.
In addition to experiencing mental health problems, Rudy lost his brother to a motorcycle accident four years earlier in 2011, his mother told ABC.
An article published on FOX 26 Houston in 2012 reported that Rudy and his mother, described as "marine mother and son," were facing homelessness.
"Rudy Farias was unable to talk to us face to face today as he's lying in a hospital bed," the preview of the report, which has since been removed, read.] (in two minds about including this. Can't find anything about it being retracted, have reached out to Fox)
'My son is receiving the care he needs to overcome his trauma'
The news that Rudy had been found was first reported in a tweet on Saturday by the Texas Center for the Missing, which was handling public communications on behalf of his family. Ms Santana also said in a statement that her son was "nonverbal" and asked for privacy.
"What we do know is at the time of his recovery, a good Samaritan located him unresponsive and immediately called police and 911. My son Rudy is receiving the care he needs to overcome his trauma, but at this time, he is nonverbal and not able to communicate with us," the statement read.
Houston Police confirmed they received a 911 call reporting an unconscious man outside the Immaculate Heart Church, according to ABC News.
When first responders arrived at the scene, they found a man later identified as Rudy, who according to his mother was visibly beaten, with bruises and cuts all over his body and dry blood on his head. Police contacted his family over the weekend to tell them he had been found alive.
"Currently, we do not have any additional information on Rudy's case. What we do know is … a good Samaritan located him unresponsive and immediately called police and 911," Ms Santana said in a statement to local news station KHOU.
"My son Rudy is receiving the care he needs to overcome his trauma, but at this time, he is nonverbal and not able to communicate with us."
"We are asking for privacy during this difficult time but will share more details as Rudy continues to heal."
Ms Santana claimed that Rudy was found wearing a necklace that belonged to his late brother and kept squeezing it every time doctors or family members tried to talk to him.
She also said that he remained disorientated and would only say a few words before shutting down and going into a foetal position.
Neighbours claim Rudy 'was never missing'
In a shocking turn of events, neighbours of Ms Santana have now told ABC News that they were never aware Rudy was considered missing because they've often seen him in recent years.
"He used to come in my garage, chill with my cousin, son, and daughter," Kisha Ross, who lives a few houses from Ms Santana, told ABC. "That boy has never been missing … Sometimes he would go to the park by himself."
Ms Ross's cousin Broderick Conley also told the network that he knew Rudy as "Dolph," short for Rudolph, and spent "laughing good times" when they hung out together. However, Mr Conley and Ms Ross said they haven't seen Rudy in recent years.
Authorities are investigating the circumstances surrounding Rudy's disappearance and are trying to find out where he has been for the last eight years.
"Our mission is to continue supporting our families whose loved ones go missing," Melissa Rangel, a spokesperson with the Texas Center for the Missing, told CNN earlier this week. "Rudy Farias has been missing for eight years and now has been located safe. We at Texas Center for the Missing continue to support our families through reunification and want to continue to support the families through the healing and the hope when their loved ones are missing."
But Texas Equusearch founder Tim Miller described the case as "very strange"
"They want to go talk with Rudy, they want to go visit the family. And they want to put things together," Mr Miller told KPRC.
A video obtained by KPRC shows a man at a business nearby the church where Rudy was found. The man was "incoherent and had no money" and left the establishment just hours before Rudy was found, prompting speculation on whether he "was dumped" at the church, according to the outlet.
HPD is reviewing the video to determine whether Rudy was the man in it.
If you are experiencing feelings of distress, or are struggling to cope, you can speak to the Samaritans, in confidence, on 116 123 (UK and ROI), email jo@samaritans.org, or visit the Samaritans website to find details of your nearest branch.
If you are based in the US, and you or someone you know needs mental health assistance right now, call or text the 988 Suicide & Crisis Lifeline at 988. This is a free, confidential crisis hotline that is available to everyone 24 hours a day, seven days a week.
If you are in another country, you can go to www.befrienders.org to find a helpline near you.
play youtube
,
xnxx
,
xvideos
,
porn
,
porn
,
xnxx
,
Phim sex
,
mp3 download
,
sex 4K
,
Straka Pga
,
gay teen porn
,
Hentai haven
,
free Hentai
,