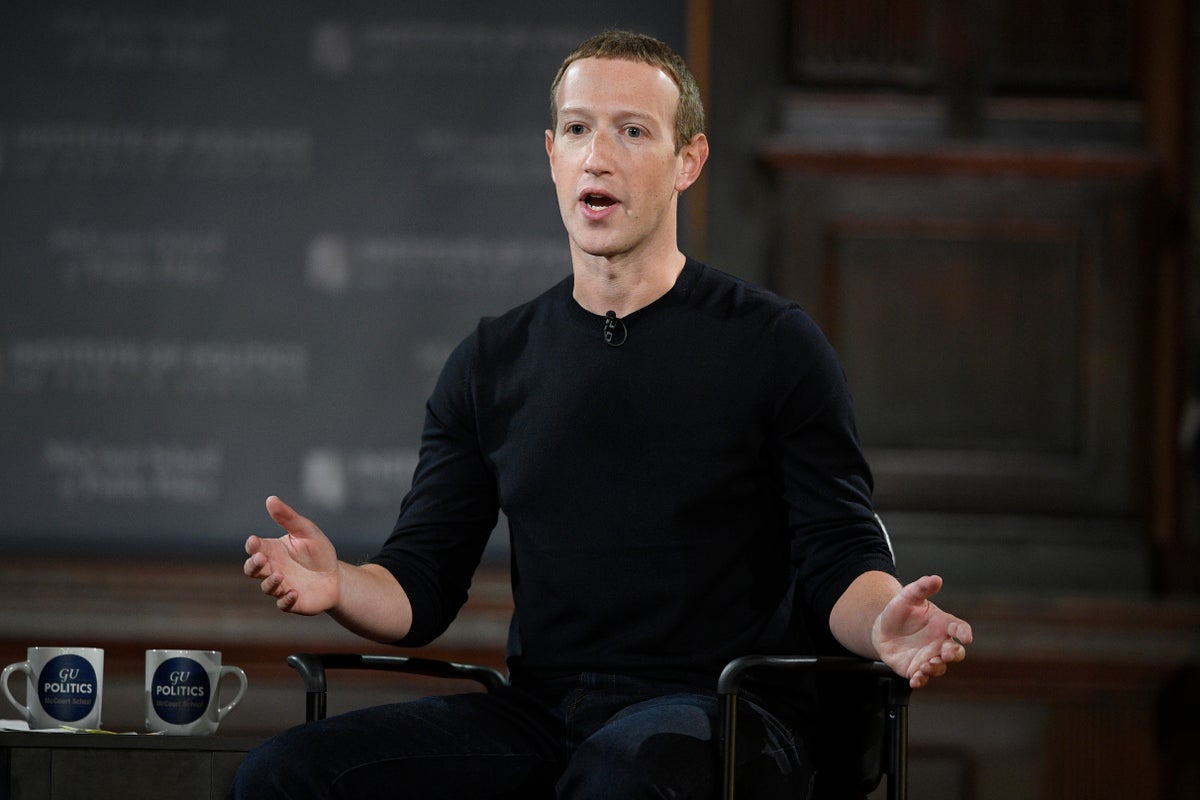 Mark Zuckerberg is being criticised by some for perceived hypocrisy, after the Facebook co-founder posted a 4th of July photo of his family but obscured the faces of his daughters.
To celebrate Independence Day, the tech billionaire posted on one of the tech platforms he oversees, Instagram, sharing a photo of himself, his wife Priscilla Chan, and their three daughters, Aurelia, Maxima, and August.
"Happy July 4th!" the caption on the post reads. "Lots to be grateful for this year. As the big girls get older, I love talking to them about why America is so great. Looking forward to discussing with little Aurelia soon too."
The post was met with mixed reactions, with some arguing it was hypocritical for Zuckerberg to seek to protect the privacy of his children, when Facebook and Instagram have been accused of violating people's privacy in the past.
One of the top comments on the photo came from an Instagram user who argued, "Even Zuck doesn't trust his platforms to put his kids faces up."
Many agreed.
As Shanon Palus wrote in Slate, "I almost feel some schadenfreude imagining Zuckerberg also agonizing over being public or private on social media. After all, he got us into this mess!"
"Fascinated by Zuck's choice to not have his kids' faces on his social media platform," added Bloomberg reporter Reyhan Harmanci in a post on Twitter.
Zuckerberg companies have faced multiple high-profile settlements surrounding privacy in recent months.
In May, the Federal Trade Commission accused Facebook of violating a 2020 order and misleading parents about their ability to control whom their children communicated with on the Messenger Kids app, as well as misrepresenting what kind of access developers had to private user data.
"Facebook has repeatedly violated its privacy promises," Samuel Levine, director of the FTC's Bureau of Consumer Protection, told The Associated Press at the time. "The company's recklessness has put young users at risk, and Facebook needs to answer for its failures."
Meta has said the FTC is incorrect and it will "vigorously fight" the allegations.
That same month, the European Union fined Meta $1.3bn for transferring user data to the US, which the body said didn't sufficiently protect users from US spy agencies. Meta has said it will appeal the fine.
In 2022, the company paid $725m to settle a lawsuit alleging Facebook allowed millions of users' personal data to be fed without consent to Cambridge Analytica, a firm which supported Donald Trump's 2016 presidential campaign.
Prior to that, the FTC fined the company $5bn for privacy violations and mishandling user data.
The Independent has contacted Meta for comment.
play youtube
,
xnxx
,
xvideos
,
porn
,
porn
,
xnxx
,
Phim sex
,
mp3 download
,
sex 4K
,
Straka Pga
,
gay teen porn
,
Hentai haven
,
free Hentai
,