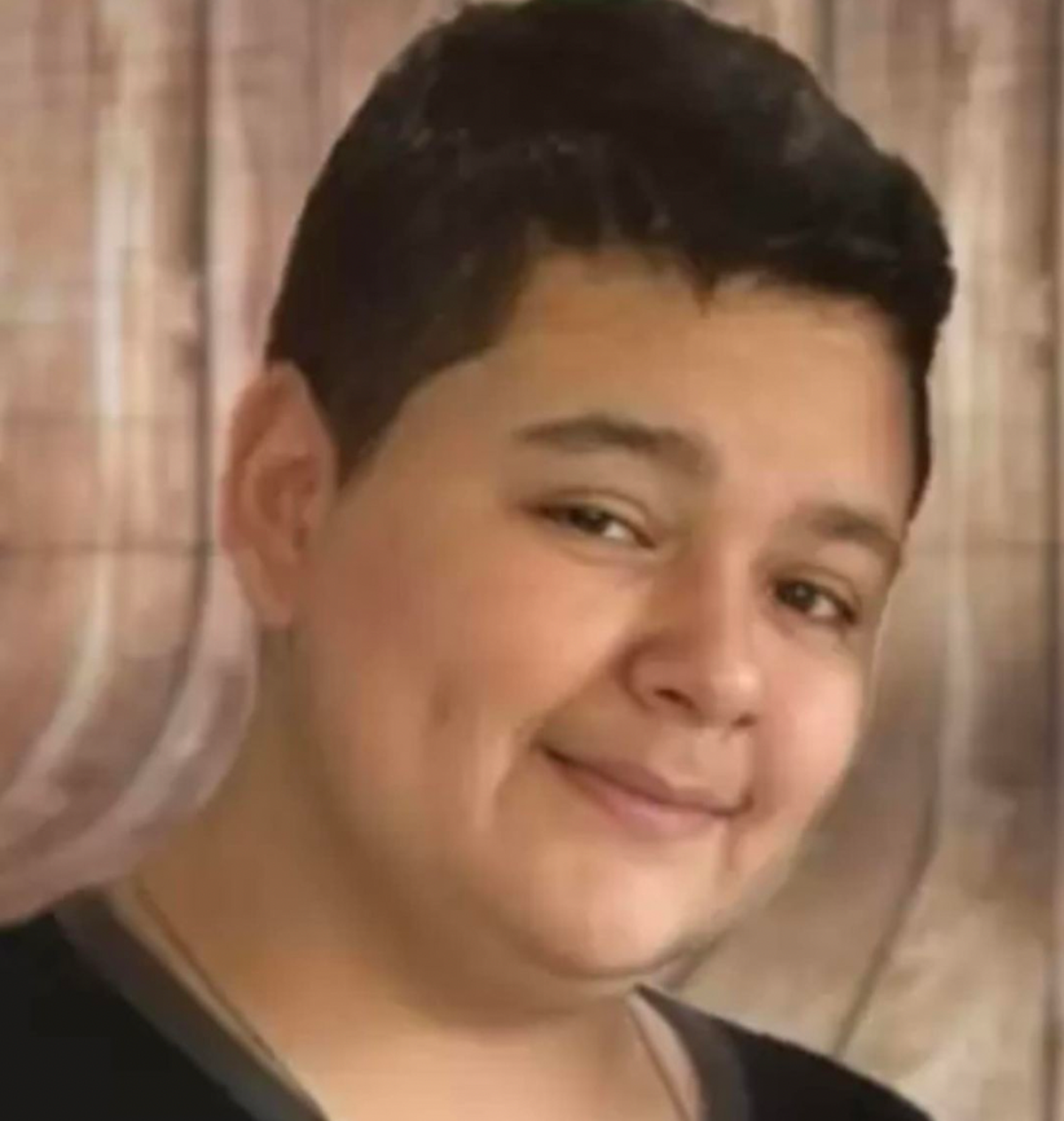 Rudy Farias returned home the day after he went missing in 2015, and despite "numerous" false statements being made to police no criminal charges are currently planned, the Houston police have said.
Houston Police Chief Troy Finner told a press conference on Thursday that police interviews with Mr Farias and his mother Janie Santana on Wednesday had found no evidence of sexual or abuse during the eight years he was supposedly missing, despite claims by a counsellor who sat in on a police interview with Mr Farias on Wednesday.
Mr Farias, 25, was reported missing in March 2015, and an open police investigation into his disappearance continued until his mother Ms Santana said he had been discovered outside a church in Houston, Texas on 29 June.
However, Houston police said both Mr Farias and Ms Santana had claimed he was her nephew when interviewed by police.
"Both Janie, Rudy's mother, and Rudy himself gave fictitious names while interacting with various patrol officers," Lieutenant Christopher Zamora, a detective with Houston Police Department (HPD)'s missing persons unit, told reporters.
"After investigators talked with him yesterday, it was discovered that Rudy returned home the following day on March 8 2015.
"Mother Janie continued to deceive police by remaining adamant that Rudy was still missing. She alleged her nephew was the person friends and family [saw] coming and going."
Mr Zamora said the district attorney had declined to lay charges "at this time" for making fictitious reports to police.
"Being missing is not a crime," Mr Zamora told the press conference.
Mr Farias, who was 17 when he was first reported missing, was considered an adult under Texas state law.
Mr Zamora also contradicted claims made by Houston activist and counsellor Quanell X, who alleged that Mr Farias had suffered sexual and physical abuse during the past eight years.
"We do take all allegations seriously and any new information or facts that we receive will be investigated," Mr Zamora said.
Police said they would not release any information about the possible sexual abuse of a victim, and declined to comment whether mental health had been a factor in the long-running saga. They did not discuss a possible motive for the eight-year deception.
On Wednesday, Ms Santana was filmed telling neighbours that she expected to be arrested.
"When he first went missing, he didn't report it to the police," Ms Santana said as she got out of her car at her home.
"And they are trying to say that he might have done some crimes. Which he didn't. And now they want to arrest me. Because they said I was hiding him."
Since Mr Farias' bizarre "discovery" was announced earlier this week, family and neighbours have come forward to say that they were aware of his presence at his mother's home.
His cousin Cassandra Lopez told KPRC 2 that the family "knew in their hearts" that Mr Farias wasn't really missing.
She told the Houston area news station their grandmother had spoken to him regularly.
"She would just say, I saw Rudy. You know, he came to check on me and we said hello and we had a little conversation," Ms Lopez said.
She told the news site that family were desperate to hear from him.
"I mean, half of his life is — almost a quarter of his life — has already been taken away," said Lopez.
play youtube
,
xnxx
,
xvideos
,
porn
,
porn
,
xnxx
,
Phim sex
,
mp3 download
,
sex 4K
,
Straka Pga
,
gay teen porn
,
Hentai haven
,
free Hentai
,