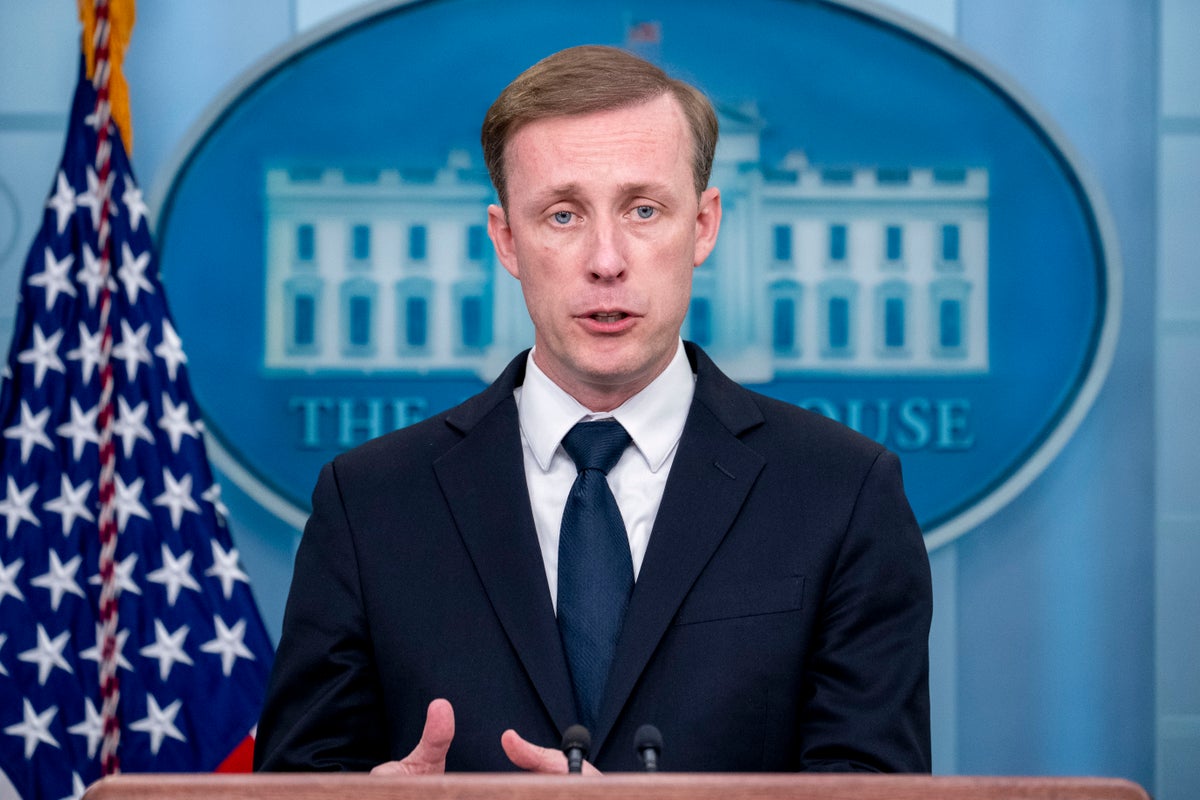 The United States will provide Ukraine with cluster-style artillery rounds for use on their own territory to repel Russian invading forces, the White House has said.
National security adviser Jake Sullivan told reporters on Friday that Kyiv has "provided written assurances" that it would use the controversial weapons "in a very careful way that is aimed at minimising any risk to civilians".
He said the Defence Department would provide further details on the next arms package that will be sent to Ukraine, but he pointed out that Kyiv's forces are "firing thousands of rounds a day to defend against Russian efforts to advance and also to support its own efforts to retake its sovereign territory". The national security adviser suggested the decision to provide Ukraine with cluster weapons already in US stocks was necessary to keep up a steady flow of arms for Kyiv's defence.
"We have provided Ukraine with a historic amount of unitary artillery rounds and we are ramping up domestic production of these rounds. We've already seen substantial increases in production, but this process will continue to take time, and it will be critical to provide Ukraine with a bridge of supplies. While our domestic production is ramped up," he said. "We will not leave Ukraine defenceless at any point in this conflict, period."
Mr Sullivan noted that Russia has been using their own version of cluster munitions, which are antipersonnel weapons that make use of small "bomblets" to maximise their effectiveness against massed troops, and pointed out that the Russian weapons have a high rate of failure which leaves the battlefield littered with unexploded ordinance.
He added that the US-made shells that will be given to Kyiv have a much lower failure rate, and said Ukraine's government has committed to post-war de-mining that would prevent civilians from being harmed by unexploded submunitions, which in past conflict zones have lingered for years.
While a 2008 treaty – the Oslo Convention on Cluster Munitions – has been signed by more than 100 nations which have agreed to ban the use of such weapons, neither the US, Russia nor Ukraine are signatories to the treaty.
Speaking at a Defence Department briefing on Friday, undersecretary of defence for policy Colin Kohl said the next US arms package to Ukraine would include the Dual-Purpose Improved Conventional Munition, which are used both for anti-armour and anti-personnel purposes.
"With this announcement, we will be able to provide Ukraine with hundreds of thousands of additional artillery ammunition immediately. This decision will ensure we can sustain our support for Ukraine by bringing us to a point where we are producing sufficient artillery ammunition on a monthly basis across the coalition," he said.
Both Mr Kahl and Mr Sullivan also contrasted Russia's use of the weapons on Ukraine's territory with Ukraine's desire to use them to defend their own land.
"When we look at what Ukraine would be doing with these weapons, as opposed to what Russia is doing with these weapons, we see a substantial difference. It doesn't make it an easy decision, and I'm not going to stand up here and say it is easy," Mr Sullivan said, adding that the US had deferred a decision on providing cluster munitions for quite some time because it "required a real hard look at the potential harm to civilians".
"When we put all of that together, there was a unanimous recommendation from the national security team, and President Biden ultimately decided – in consultation with allies and partners and in consultation with members of Congress – to move forward on this step," he said.
Mr Kahl admitted that the US has criticised Russia's use of cluster munitions because they have been doing so indiscriminately, and with older, less reliable systems that cause more civilian casualties. But he said Kyiv has assured the US that they will not use the cluster rounds in civilian areas or urban environments, and they have also commited to recording where they are used to aid in cleanup efforts post-war.
play youtube
,
xnxx
,
xvideos
,
porn
,
porn
,
xnxx
,
Phim sex
,
mp3 download
,
sex 4K
,
Straka Pga
,
gay teen porn
,
Hentai haven
,
free Hentai
,