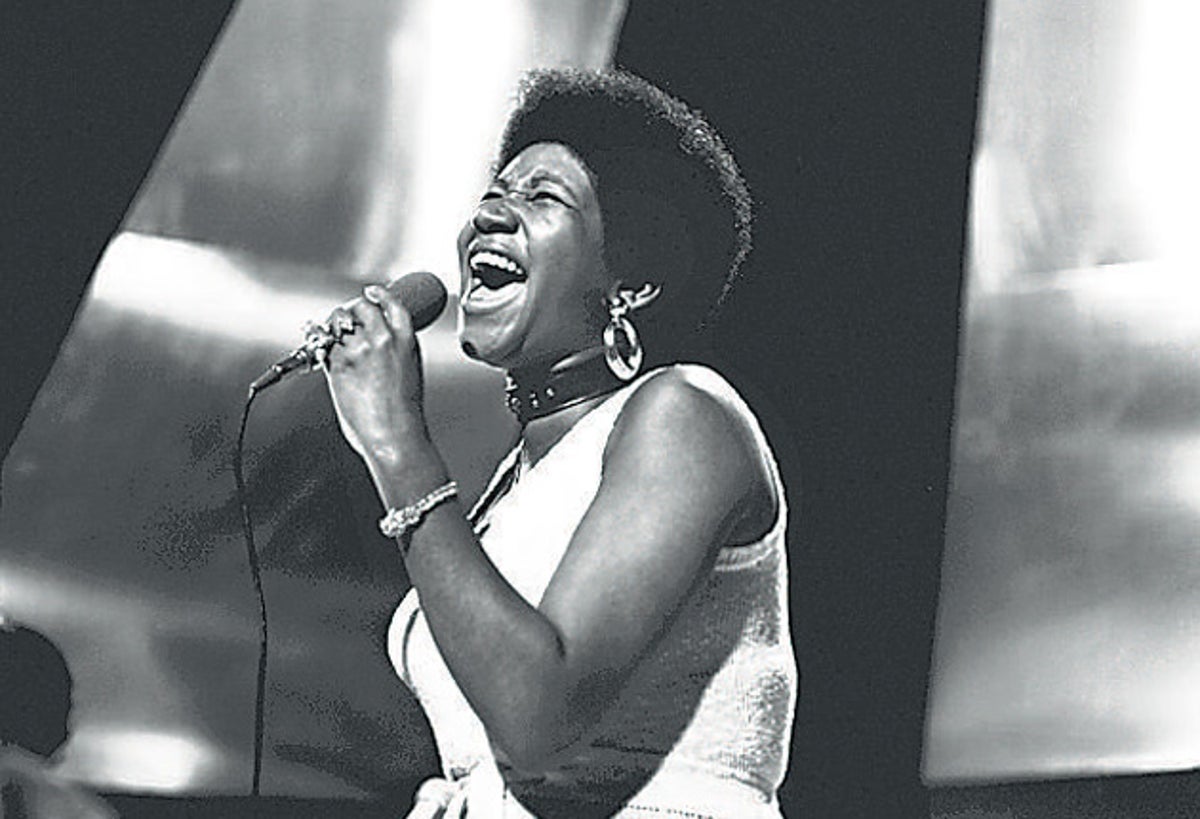 Aretha Franklin, before beginning a performance and invariably bringing the house down, had a habit of tossing her purse onto the piano. The gesture was surely part stagecraft, a bit of regal nonchalance from the Queen of Soul, but it was also a sign of what many who knew her said was her close attention to the dollars and cents.
Franklin, like many Black artists who came up during the Jim Crow era, demanded to be paid up-front, in cash, prior to taking the stage.
"Aretha would put her reading glasses on her nose and she would be there while you counted out," Empire Entertainment's JB Miller once told Billboard. "The purse would always make it onstage."
Aretha Franklin 'The Queen of Soul' dies aged 76
Now, after Franklin's death in 2018, the question of her money has grown far more complicated than counting out the hundreds backstage. Her four sons have spent years locked in a battle in a Michigan court over what to do with her sizeable estate, estimated to be worth as much as $18m.
The dispute has divided her descendants, and will depend, a judge ruled on Monday, on how an Oakland County jury answers a straightforward, confounding question: which of two documents found after Franklin's death, one under a couch cushion, and another inside a locked cabinet, contain her legitimate last wishes?
When Franklin died at age 76 of pancreatic cancer, it was originally thought that she didn't have a will, meaning her assets – including four homes, multiple cars, a glamorous wardrobe of jewelry and furs, and the rights to her iconic musical catalogue – would be split between her sons Clarence, Edward, Ted White, and Kecalf Cunningham.
However, in 2019, the discovery of two documents threw that even split into question.
One document, a 2010 handwritten will, was found locked away. The signed and notarised record divided Franklin's copyrights equally and required her sons to take business administration classes.
The other, a 2014 handwritten memo discovered in a spiral notebook under a couch cushion, gave three of Franklin's three sons equal shares of their mother's music royalties, while handing Mr Cunningham more of her personal property, including two homes and her cars. The paper, written in scrawled handwriting, contains notes in the margins and a smiley face next to the word "Franklin" which could appear to be a signature.
The documents have divided the singer's children.
Mr White argues the 2010 document is the legitimate record.
"If this document were intended to be a will there would have been more care than putting it in a spiral notebook under a couch cushion," his lawyer, Kurt A Olson, told The New York Times.
Meanwhile, Edward Franklin and Mr Cunningham are in favour of the 2014 document.
"It is beyond dispute that Ms. Franklin intended the 2014 will to be her will," a lawyer for the former wrote in court documents. "Ms. Franklin wrote at the very beginning of the 2014 will stating, 'To whom it may concern and being of sound mind, I write my will and testimony.'"
Aretha's oldest son Clarence Franklin, who was born when the singer was 12, has a disability, and lives under legal guardianship, reached a separate settlement regarding the estate and won't be taking part in the litigation.
Adding to the confusion were a set of voice mails from the late soul singer, where she discussed a third will she was preparing with her estate lawyer, who has said he felt Franklin was still making up her mind.
"It is clear to this court," Jennifer S Callaghan, the judge presiding over the case, wrote in a May ruling, "that the attorney who was retained to personally memorialize the Decedent's estate plan did not believe that the Decedent had yet reached a final, complete plan."
The dispute isn't the first issue with Franklin's finances.
After she died, she left behind nearly $1m in uncashed checks, some so old they had to be reissued. In 2021, her estate reached a deal with the IRS regarding $8m owed in federal income taxes, setting aside a portion of new revenue from music royalties and future projects like Hollywood biopics.
Such wrangling is a common feature of estate proceedings, even for those wealthy enough to afford top-tier legal advice.
A prominent plot-line on the HBO Max drama Succession features a nearly identical scenario, with the children of billionaire mogul Logan Roy tangling over the meaning of an ambiguous, hand-written document, seeming to name one of his children as the next CEO of his sprawling financial empire.
The singer Prince left behind no will, and it took more than six years for family members to settle his estate, while post mortem litigation over James Brown's finances spanned nearly two decades, Vulture notes.
"Although a will is something important that nearly everyone should have, regardless of their wealth or celebrity status, having one drawn up involves acknowledging and confronting one's own mortality, which is a topic that is uncomfortable for many," Michael Schimel, an attorney at Pryor Cashman LLP, told the website. "That means a lot of people either put it off or perhaps fail to follow through. That can result in either a lack of having a will done in the first place, or the failure to make an important change later on. And, of course, life gets busy, and preparing or updating an estate plan can fall to the wayside."
An upcoming trial could feature testimony from Franklin's sons, handwriting experts, and Sabrina Owens, a niece of Franklin's who found the documents and quit as executor of the estate in 2020, citing a "rift" between the sons.
Back when Aretha Franklin was rising to her throne as the Queen of Soul, the issue was getting paid in the first place. Now, her crown secured, it will take a lot more than a hard bargain and a tossed purse to decide where the money goes next.
play youtube
,
xnxx
,
xvideos
,
porn
,
porn
,
xnxx
,
Phim sex
,
mp3 download
,
sex 4K
,
Straka Pga
,
gay teen porn
,
Hentai haven
,
free Hentai
,