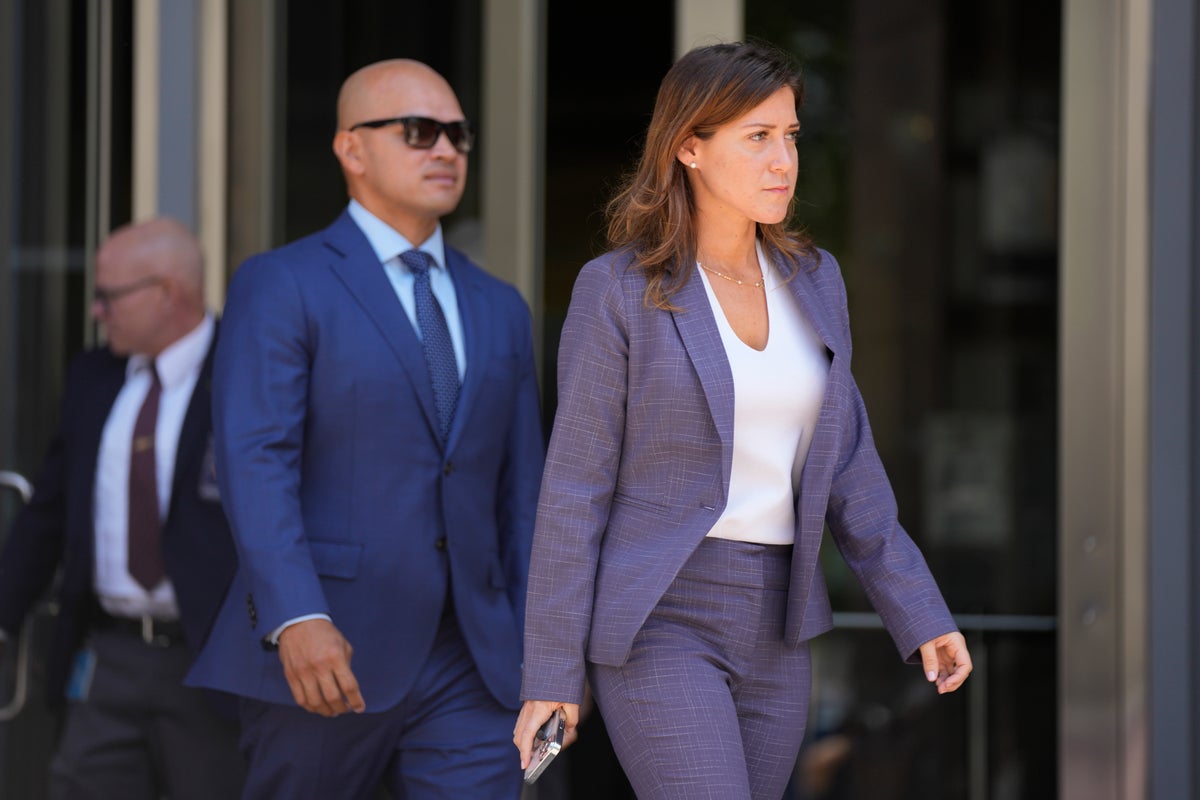 Walt Nauta, the aide to Donald Trump who has been charged with helping the disgraced ex-president conceal classified documents from the government he once led, has asked the judge overseeing the criminal case against him and Mr Trump to delay a routine hearing to discuss how the court plans to handle the classified information prosecutors are expected to present in the case.
In a motion to delay a pretrial conference on Classified Information Procedures Act matters scheduled for Friday 14 July, Mr Nauta's lawyer, Stanley Woodward, writes that the hearing should be postponed because he is unavailable due to a trial commitment in Washington, DC.
Mr Woodward claims that he was unable to object to the previously scheduled hearing until now because Mr Nauta did not have a local attorney until just before his arraignment on 5 July 2023 even though he was indicted nearly a month prior on 8 June.
"Mr Nauta respectfully requests the Court continue the July 14, 2023, CIPA conference to a date that is mutually convenient to the parties," he said.
Even though Mr Nauta has since retained a local attorney, Mr Woodward argued that going through with the hearing will prejudice his client because he won't be able to attend.
He also claimed that he's unable to "meaningfully opine on" any motions or discovery schedules relating to classified information because he has not yet been granted a security clearance.
"Nor is it feasible to expect Mr. Nauta's local counsel to appear at a pretrial CIPA conference and to agree upon, 'a discovery and motion schedule relating to any classified information,' barely a week after she has been retained by Mr. Nauta. Accordingly, continuing the pretrial CIPA conference will not prejudice either the Court, the government, or the public interest, but rather, will conserve time, expense, and judicial resources while the parties allow the security clearance process to proceed," he added.
In response, prosecutors said in a filing of their own that Mr Nauta's filing did not say when Mr Woodward would be available, nor did it explain why his local attorney, Sasha Dadan, would be incapable of representing his interests at the 14 July hearing.
"An indefinite continuance is unnecessary, will inject additional delay in this case, and is contrary to the public interest. The government therefore opposes this motion," said Jay Bratt, the veteran national security prosecutor working for Special Counsel Jack Smith.
Mr Bratt and his co-counsel added that the 14 July session is "a crucial step in this prosecution" because it will affect the overall timing of the rest of the case against Mr Nauta and Mr Trump.
"Almost a month has passed since the grand jury returned its indictment. There is a strong public interest in the conference occurring as originally scheduled and the case proceeding as expeditiously as possible," they said, adding later that "neither of Nauta's proffered justifications for his request" was "persuasive" because Ms Dadan is required by court rules to be "ready" to "adequately represent" him "at any time" and because Mr Nauta's motion for a delay "is silent as to any alternative steps Mr. Woodward might seek to take to participate in the hearing, if he believes his presence is necessary".
The prosecutors also noted that Mr Woodward and Ms Dadan's participation in the hearing is not in any way "contingent" on having security clearances, and pointed out that Mr Woodward has not yet submitted paperwork required to obtain a clearance more than a month into the case.
"Through the CIPA Section 2 pretrial conference and its continuance motion, the government is … requesting that the Court set firm dates for the efficient movement of this case. Delaying the CIPA Section 2 hearing by at least a number of weeks, without any persuasive justification for doing so, is contrary to that goal and the public interest," they said.
The matters is now in the hands of Judge Aileen Cannon, who as of late Monday had not yet issued a ruling on Mr Nauta's motion.
Mr Trump and Mr Nauta also have until close of business on Monday to object to a government motion to delay their trial until 11 December of this year.
play youtube
,
xnxx
,
xvideos
,
porn
,
porn
,
xnxx
,
Phim sex
,
mp3 download
,
sex 4K
,
Straka Pga
,
gay teen porn
,
Hentai haven
,
free Hentai
,