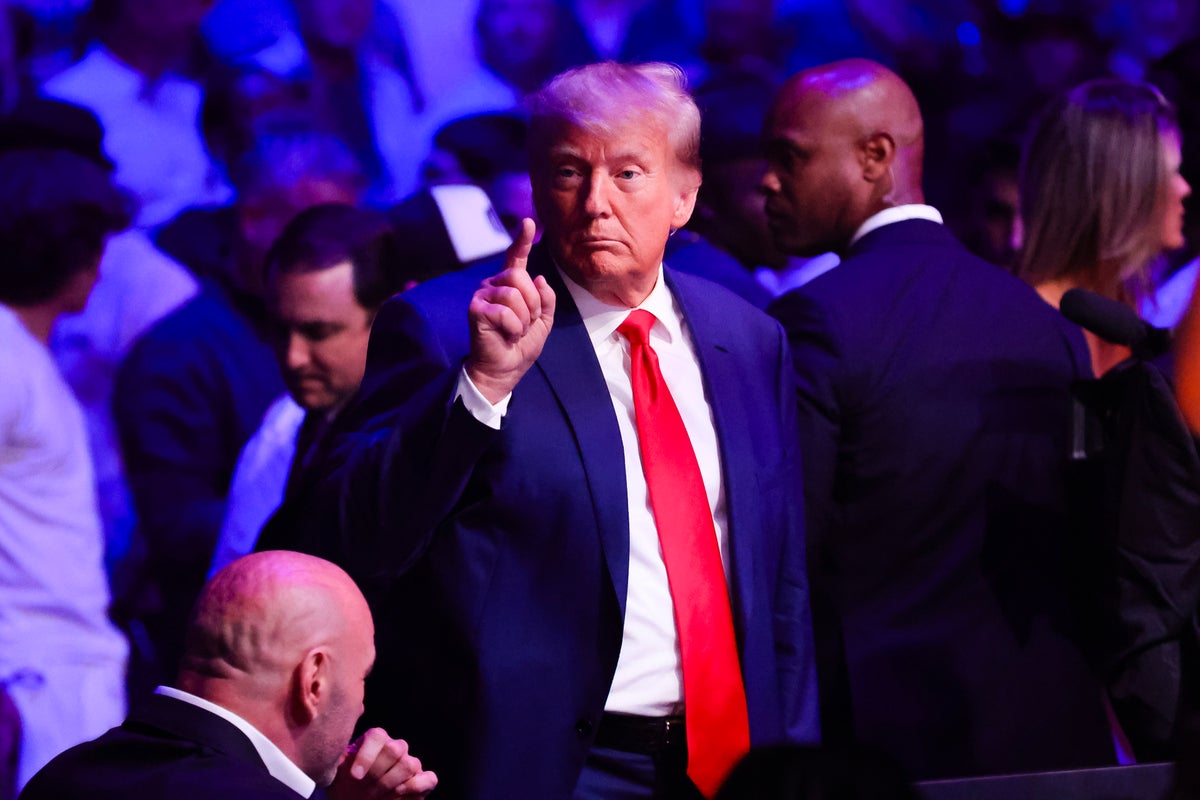 Prosecutors working under the supervision of Special Counsel Jack Smith have urged Judge Aileen Cannon to reject former president Donald Trump's request to indefinitely postpone his trial on charges that he allegedly unlawfully retained national defence information and conspired with his aide Walt Nauta to obstruct justice.
In an 11-page filing submitted on Thursday, Mr Smith's team said Mr Trump and Mr Nauta have provided no valid legal justification for their request to delay any trial until a to-be-determined date set for sometime after the 2024 presidential election, and noted that such an open-ended request violates the 1974 Speedy Trial Act's requirement that courts establish a "date certain" for trial "at the earliest practicable time" after consulting with both prosecution and defence counsel.
"There is no basis in law or fact for proceeding in such an indeterminate and open-ended fashion, and the Defendants provide none," they said, adding that the right to a speedy trial guaranteed in the US Constitution applies to both the government and the defence, and is meant to serve the public interest.
They further argued that "none" of the six separate grounds Mr Trump and Mr Nauta cited as reasons to delay their trial "warrants the wide-open schedule" they have asked for.
As to a pair of purportedly "novel legal issues" previewed by the defence in their motion to delay the trial — challenging Mr Smith's authority to bring charges against Mr Trump and arguing that the Presidential Records Act somehow would provide grounds to dismiss the case against the ex-president — prosecutors noted that neither would present a "case of first impression" for Judge Cannon to rule on.
Regarding Mr Smith's powers, they said the Supreme Court has already found that the Attorney General has the power to appoint special prosecutors in a 1974 case, United Staes v Nixon, and that power was again upheld in a 2019 case before the US Court for the District of Columbia Circuit challenging the authority of former special counsel Robert Mueller.
Turning to Mr Trump's argument that the Presidential Records Act could somehow provide grounds to throw out the case against him — an argument that has been floated by the ex-president in public remarks since the FBI search of his home last year, and which has also been panned by a wide array of legal experts — prosecutors said "any argument" that the 1978 law "mandates dismissal of the Indictment or forms a defense to the charges here borders on frivolous".
"The PRA is not a criminal statute, and in no way purports to address the retention of national security information. The Defendants are, of course, free to make whatever arguments they like for dismissal of the Indictment, and the Government will respond promptly. But they should not be permitted to gesture at a baseless legal argument, call it 'novel,' and then claim that the Court will require an indefinite continuance in order to resolve it," prosecutors said.
They added that even if Judge Cannon were to agree that the issues raised by Mr Trump's team were novel, that alone would not warrant a delay because the Speedy Trial Act requires a delay on such grounds to only be granted when it is "unreasonable to expect adequate preparation for pretrial proceedings or for the trial itself".
"Defendants make no showing whatsoever on this score. No extensive review of discovery or classified information would be required to prepare briefs on these subjects," they said, adding that Mr Trump already attempted to bring the exact same argument regarding the PRA before Judge Cannon last November.
Prosecutors also rejected Mr Trump's claim that the volume of discovery his attorneys must review or the classified evidence that will be used in the case against him justifies a delay in the trial calendar, and noted that the government has already made preparations to turn over the vast majority of "key" evidence once defence counsel has obtained the requisite security clearances.
Turning last to the defence claim that their pretrial motions could end with a dismissal of the case and their suggestion that the election precludes selection of an impartial jury, Mr Smith's team said the ex-president's "remaining arguments are meritless" and noted that the defence cited no legal authority to justify such arguments because there are no cases which support their claims.
"Our jury system relies on the Court's authority to craft a thorough and effective jury selection process, and on prospective jurors' ability and willingness to decide cases based on the evidence presented to them, guided by legal instructions from the Court. To be sure, the Government readily acknowledges that jury selection here may merit additional protocols (such as a questionnaire) and may be more time-consuming than in other cases, but those are reasons to start the process sooner rather than later," they said. They added later that the two cases cited by the defence involved "brutal murders" and child rapes with "inflammatory and prejudicial pretrial publicity".
"To state the obvious, the concerns that justify continuing or transferring a trial involving vicious murder, repeated rape, or a child victim do not justify an indefinite protracted continuance of this trial 'during the pendency of a Presidential election cycle,'" they said.
And while Mr Trump's attorneys argued that the ex-president and his aide and co-defendant's busy election-season schedules justify an indefinite delay, prosecutors said there is no legal basis to grant their request on those grounds.
"Many indicted defendants have demanding jobs that require a considerable amount of their time and energy, or a significant amount of travel. The Speedy Trial Act contemplates no such factor as a basis for a continuance, and the Court should not indulge it here," they said.
It's unclear when Judge Cannon will issue a ruling on the defence motion. Attorneys for the defence and the government are set to appear in her courtroom to confer on classified information procedures on 18 July.
play youtube
,
xnxx
,
xvideos
,
porn
,
porn
,
xnxx
,
Phim sex
,
mp3 download
,
sex 4K
,
Straka Pga
,
gay teen porn
,
Hentai haven
,
free Hentai
,