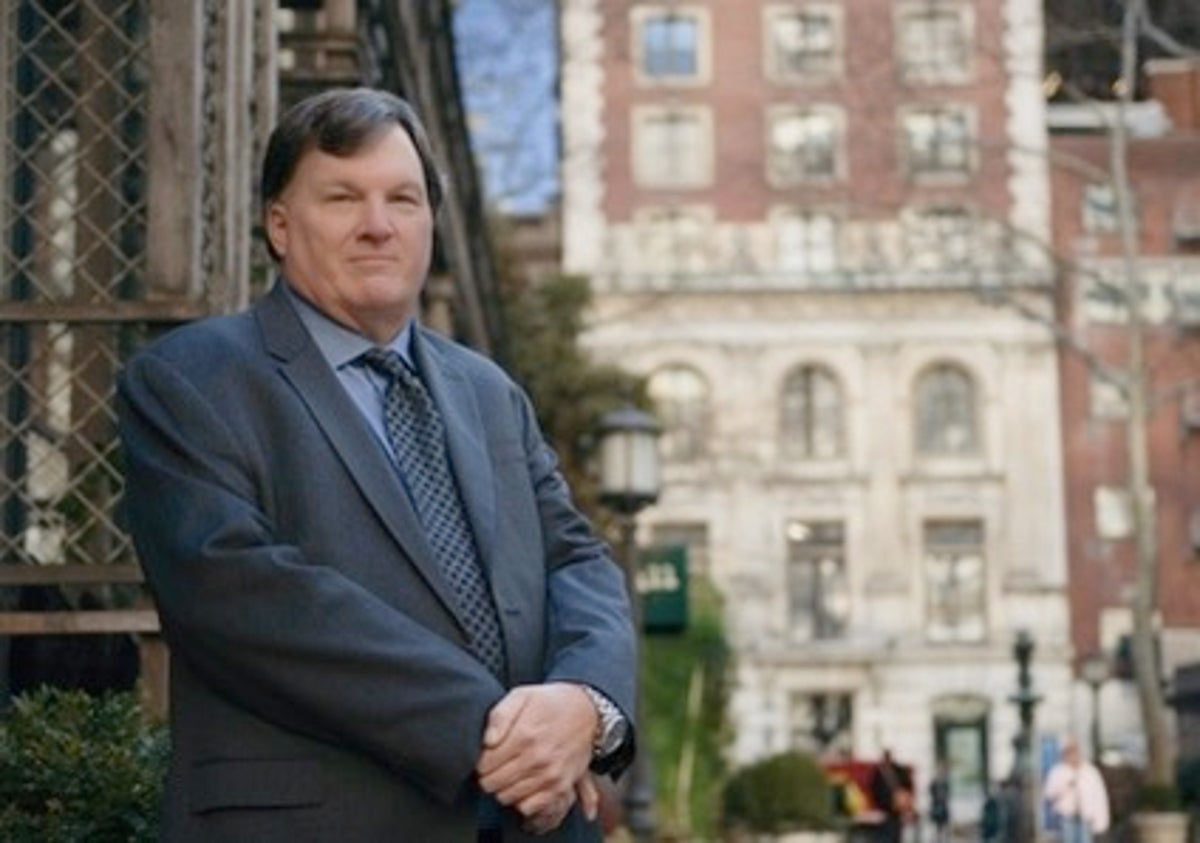 A former classmate of Gilgo Beach suspect Rex Heuermann says the alleged serial killer was very quiet in high school.
The Suffolk County District Attorney's office released charging documents on Friday confirming 59-year-old Mr Heuermann, of Massapequa, as the suspected serial killer who targeted women working as sex workers and dumped their bodies along remote Long Island beaches.
Mr Heuermann appeared in court in handcuffs and wearing a polo shirt and khaki pants. He pleaded not guilty to three counts of first-degree murder and three of second-degree murder over the deaths of Megan Waterman, Melissa Barthelemy and Amber Costello and was held without bail.
Maureen Holpit, 59, who attended Berner High School in Massapequa with Mr Heuermann, told The Independent that Mr Heuermann was once a shy teen who would often leave "love notes" in her locker. Ms Holpit said her exchanges with the now suspected serial killer were always pleasant and polite.
"I was always nice and friendly to him, you know. Seemed like he kind of got picked on and people would maybe portray him as a little nerdy. He was very quiet, mild-mannered. So I was nice and would say, 'Hey, Rex, how are you?,'" Ms Holpit, who now lives in Florida, tells The Independent.
"I was getting these notes in my locker. As I'm remembering, there were multiple little love notes but they were not signed," she added. "Then, one day I did see him put it in my locker and so I knew they were from him. I may have said to him that I had a boyfriend or I just liked him as a friend."
Mr Heuermann, 59, was taken into custody outside his Midtown Manhattan office at around 8.30pm on Thursday night in connection with the unsolved murders, sources told News 12 Long Island.
The architect and married father-of-two works in Manhattan – where some of the Gilgo Beach victims were last seen alive – as the president of architecture firm RH Consultants & Associates.
According to the company website, he founded the company in 1994. It has since worked with the likes of Catholic Charities, NYC-DEP Sewerage Treatment and American Airlines and other major tenants at the JFK International Airport.
Mr Heuermann is also the prime suspect in the murder of Maureen Brainard-Barnes, who is believed to be one of the "Gilgo Four." Prosecutors noted in the application that records for the burner phones used to contact Brainard-Barnes were not obtained at the time she went missing and no longer exist.
Her body and Barthelemy, Waterman and Castello's were found within one-quarter mile of each other, similarly positioned and bound in a similar fashion by either belts or tape. The unsolved murders sent fear through the shoreline community of Gilgo Beach but for more than a decade, few developments were made in the case.
Last year, the Suffolk County Police Department, New York State Police, Suffolk County Sheriff's Office and the FBI revamped the probe into the killings that ultimately led to Mr Heuermann's bombshell arrest outside his Midtown office on Thursday.
A bail application released by the Suffolk County District Attorney revealed that Mr Heuermann was linked to the serial killings through cellphone evidence and surveillance.
Mr Heuermann was first linked to the cold case in March 2022 after investigators discovered that a Chevrolet Avalanche registered to him was possibly the one spotted by a witness in Costello's disappearance.
As law enforcement closed in on him, they served more than 300 subpoenas and search warrants that uncovered cellphone records for burner phones used to arrange meetings with three of the "Gilgo Four" victims before they went missing.
Further analysis also allegedly linked Mr Heuermann to taunting calls made to family members of the victims, according to investigators. The calls were made from the Midtown Manhattan area, where the offices of Mr Heuerman's architecture business are located.
Among the evidence linking Mr Heuermann to the murders was a hair found on burlap material used to wrap Waterman's corpse, according to court documents. DNA analysis had not been possible in the early stages of the investigation, but new technology allowed testing in July 2020.
Records also show that several online accounts under fictitious names linked to Mr Heuermann were used for illegal activities. Mr Heuermann allegedly used those accounts and burner phones to contact women for prostitution services, as well as making chilling online searches.
The searches reportedly included sadistic, torture-related pornography, child pornography and disturbing content. Mr Heuermann is also accused of searching "why could law enforcement not trace the calls made by the long island serial killer," "why hasn't the long island serial killer been caught" and "new phone technology may be key to break in case."
play youtube
,
xnxx
,
xvideos
,
porn
,
porn
,
xnxx
,
Phim sex
,
mp3 download
,
sex 4K
,
Straka Pga
,
gay teen porn
,
Hentai haven
,
free Hentai
,