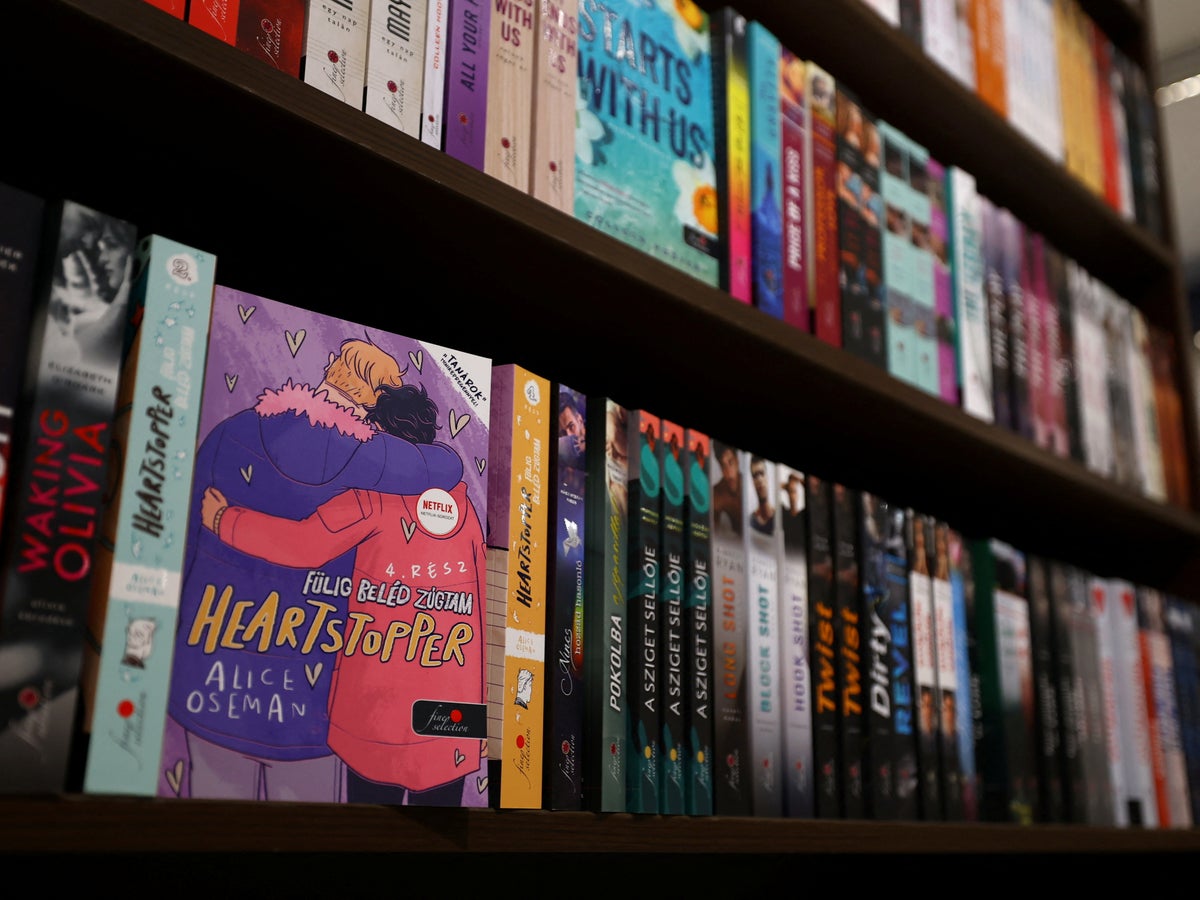 A legal battle looms over the sale of a British author's LGBT+ graphic novel in Hungary, after its government attempted to ban a bookshop from selling it without closed packaging.
The country's second largest bookshop chain Lira has announced that it plans to take legal action after a Budapest government office fined it 12 million forints (£27,500), claiming it broke the law by selling Alice Oseman's Heartstopper among other books for young adults without wrapping them in plastic foil.
The sale of the Kent-born author's book has fallen foul of a law passed by Prime Minister Victor Orban's strongly Christian-conservative government banning the "display and promotion of homosexuality" to under-18s, a move viewed as resonating with rural voters ahead of his fourth-term election win in 2022.
While the passage of the law in 2021 came despite strong criticism from human rights groups and the EU, the large fine now handed to Lira emerged on the same day that 38 countries, including Germany and the US, urged Budapest to protect the rights of LGBT+ people and scrap its discriminatory laws.
Krisztian Nyary, a well-known author who works as creative director at Lira, told Reuters the fine was disproportionate, and criticised the law as vaguely worded as he indicated that the bookshop would respond legally.
"As this is a resolution about a fine it cannot be appealed, it can only be attacked – in what way, our lawyers will assess," he said. "We will use all legal means at our disposal."
Mr Nyary said that some publishers had already voluntarily wrapped their books in plastic coverings in an attempt to comply, but warned that it was not clear whether it was sufficient to place books affected by the law on a shelf for literature aimed for adults.
He also said it was uncertain whether LGBT+-themed books meant for adults would also have to be wrapped up or if those could be sold without packaging, adding: "This is all not clear."
The law, which the government claims is aimed at protecting children, has caused anxiety in the LGBT+ community. It currently bans the display of LGBT+ content to minors in schools, literature, films, TV and adverts, while prohibiting the public display of products depicting gender reassignment.
More than a dozen EU member states have backed legal action against the law – branded a "disgrace" by European Commission chief Ursula von der Leyen – in the European Court of Justice.
In a statement reported by state news agency MTI this week, the Budapest metropolitan government office said an "investigation found that the books in question depicted homosexuality, but they were nevertheless placed in the category of children's books and youth literature, and were not distributed in closed packaging".
While it is not the first time a Hungarian government office has fined a bookshop for violating the law, the fresh fine came ahead of a Pride march in Budapest on Saturday.
Heartstopper has sold millions of copies and has been read more than 50 million times online, prompting streaming giant Netflix to release an adaptation of the ongoing series last April.
Ms Oseman, a 28-year-old born in Chatham, who first secured a publishing deal aged 17, was handed two prizes at last year's Children's and Family Emmy Awards and was nominated for a Bafta over the Netflix adaptation of Heartstopper, which also won Waterstones Book of the Year in 2022.
Additional reporting by Reuters
play youtube
,
xnxx
,
xvideos
,
porn
,
porn
,
xnxx
,
Phim sex
,
mp3 download
,
sex 4K
,
Straka Pga
,
gay teen porn
,
Hentai haven
,
free Hentai
,