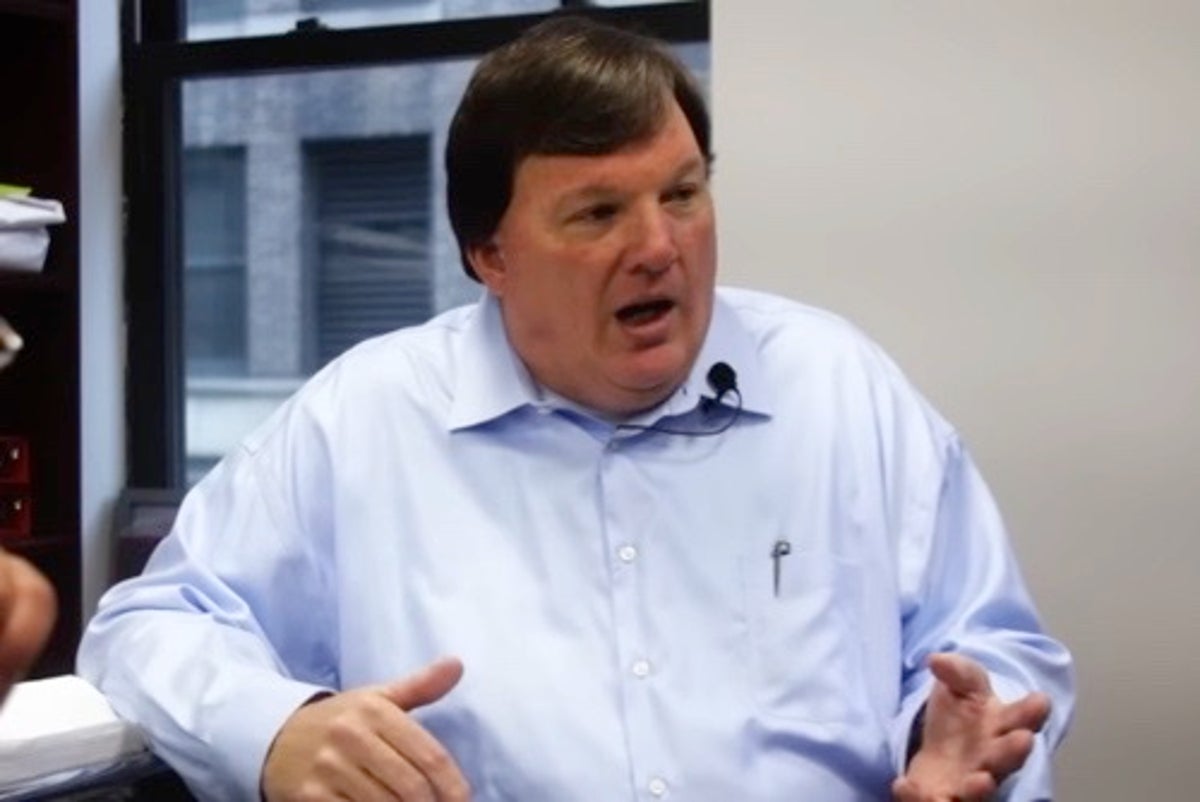 Rex Heuermann's tax issues and string of personal injury lawsuits have been revealed in the aftermath of his bombshell arrest in connection with the Gilgo Beach murders.
Mr Heuermann, a 59-year-old father of two, was taken into custody last week and charged with three counts of first-degree murder and three of second-degree murder over the deaths of slain sex workers Melissa Barthelemy, Amber Costello and Megan Waterman. He has pleaded not guilty.
The women's bodies were found within one-quarter of a mile of each other in December 2010. Twenty-four-year-old Maureen Brainard-Barnes' remains were also found in the vicinity — Mr Heuermann has not been charged with Brainard-Barnes' murder but is the prime suspect in the investigation.
Mr Heuermann lived in Massapequa Park, where the victims were last seen, while his architecture consulting firm is located near the area in Midtown Manhattan where taunting calls were made to the women's families. He first came onto investigators' radar last year, when a witness recognised his vehicle, while DNA evidence and a forensic analysis of his cellphone records and online searches have further tied him to the crime, police said.
In the aftermath of his arrest, court records have resurfaced indicating that Mr Heuermann has a history of filing lawsuits against several drivers. Mr Heuermann has filed at least four suits claiming to have been hit by vehicles, allegedly sustaining "serious and permanent personal injuries," CNN reports.
Three of the lawsuits, filed since 2014, have been settled or discontinued. The most recent one, which was filed in 2022, remains ongoing.
Mr Heuermann is president of the architecture firm RH Consultants & Associates, a company he founded in 1994.
On his company website, Mr Heuermann boasted about working with the likes of Catholic Charities, NYC-DEP Sewerage Treatment and American Airlines and other major tenants at the JFK International Airport.
Records obtained by CNN show that one associate described his work as a "not a pleasant process" in a civil court hearing in 2018. The associate said that "[he didn't] want to be Mr Heuermann in that respect for a minute."
At one point, Mr Heuermann, who according to a 2018 deposition lives in the same home where he was brought up, also owed more than $425,000 that had accrued since 2005. Roughly $215,000 of that debt was paid off as of October 2022, when the last filing in the case was made.
Mr Heuermann and his wife also owe New York State $81,000 in personal income tax.
A neighbour of Mr Heuermann told The New York Times that sometimes he would glower at neighbours while he swung an ax in the front yard of his home. Other people who live near Mr Heuermann's Massapequa Park home told the Times that they had cautioned their children to avoid Mr Heuermann's home.
"We would cross the street," Nicholas Ferchaw, 24, told the outlet. "He was somebody you don't want to approach."
However, one long-time neighbour of the Heuermanns, who has lived a few doors down from the family for more than two decades, told The Independent on Friday that the suspect, his wife and two children were "a very quiet family" who made "no imprint at all" on the local community.
"Basically, we never had any contact with him … living here 22 years and never said two words to him," she said – while quick to point out that "one bad apple doesn't spoil the bunch" in a "great neighbourhood."
On Sunday night, Suffolk Police Officers executed a search warrant at a single unit at Omega Self Storage in Amityville late, according to News 12 Long Island. Police confirmed to the local outlet that the search was part of the investigation into the Manhattan architect's alleged murders.
The storage unit is just two miles from Mr Heuermann's home, where investigators have been combing for evidence — and possible trophies — linking him to the slayings.
Suffolk County District Attorney Ray Tierney said on Monday that officials are "confident" that Mr Heuermann will soon be charged with the murder of a fourth woman, Maureen Brainard-Barnes, who was last seen alive in New York City in early June 2007.
Her remains were found along with the bodies of the women Mr Heuermann is accused of killing.
Mr Heuermann has pleaded not guilty to the three counts of first-degree murder and three counts of second-degree murder that he is facing.
play youtube
,
xnxx
,
xvideos
,
porn
,
porn
,
xnxx
,
Phim sex
,
mp3 download
,
sex 4K
,
Straka Pga
,
gay teen porn
,
Hentai haven
,
free Hentai
,