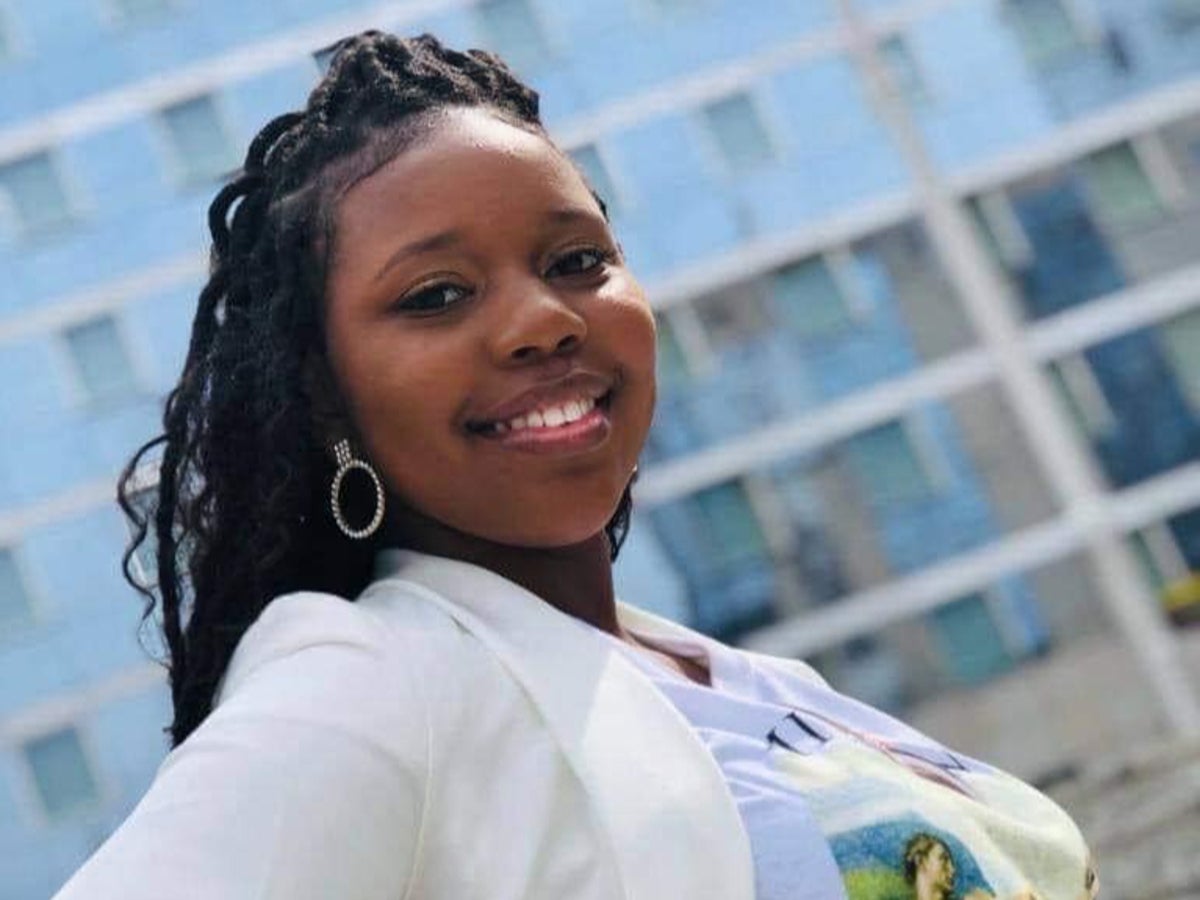 A woman who went missing after telling her family she spotted a child walking alone on a stretch of Alabama highway earlier this week has returned home.
Carlethia Nichole "Carlee" Russell returned to her parents' home at 10.45pm on Saturday 15 July, two days after she appeared to vanish after calling 911 to report a toddler who appeared to be stranded no the side of a stretch of interstate.
It was not immediately clear what happened within those two days or how she arrived home. She was taken to hospital for evaluation; Hoover Police Department officials said that "additional information will be provided when it becomes available".
Rewards totaling $25,000 had been offered up for the return of Ms Russell, 25, who called 911 to report that she saw a toddler on the side of Interstate 459 in Hoover on 13 July.
Her mysterious disappearance prompted a statewide search with national attention, with police combing through the area and relying on drones to search overhead.
She then called a family member, who lost contact with her while the phone line remained open, according to police.
Officers who arrived at the scene found Ms Russell's car and some of her belongings but did not locate her or the child.
"We currently are investigating every possibility,'' Hoover Police Department public information officer Lt Daniel Lowe said during a press briefing on 14 July. "We're certainly leaving nothing off the table."
Her mother Talitha Russell said her daughter left The Woodhouse Day Spa before stopping at Taziki's at 9pm on Thursday to pick up food for her and her mother, according to AL.com.
She called 911 when she had pulled over after spotting what she said was a three- or four-year-old child, her mother said. At 9:36pm, Talitha Russell said her daughter was then on the phone with her brother's girlfriend.
"My son's girlfriend heard her asking the child, 'Are you OK?' She never heard the child say anything but then she heard our daughter scream,'' Talitha Russell said. "From there all you hear on her phone is background noise from the interstate."
An officer was dispatched to the scene within three minutes.
One witness reported possibly seeing a gray vehicle and a male standing outside of Ms Russell's car at the time of the incident, according to Hoover police.
Grainy traffic camera footage appeared to show the moment that Ms Russell turned on her emergency taillights as she called to report the child on the interstate.
Family members also initially questioned why authorities did not alert an Ashanti Alert, relying on a similar Amber Alert emergency messaging system for missing children.
Ashanti alerts, named after 19-year-old Ashanti Billie, who was abducted and killed in 2017, are used in critical missing adult cases for those too old for Amber alerts and too young for Silver alerts.
This story was initially published on 15 July and has been updated with developments
play youtube
,
xnxx
,
xvideos
,
porn
,
porn
,
xnxx
,
Phim sex
,
mp3 download
,
sex 4K
,
Straka Pga
,
gay teen porn
,
Hentai haven
,
free Hentai
,