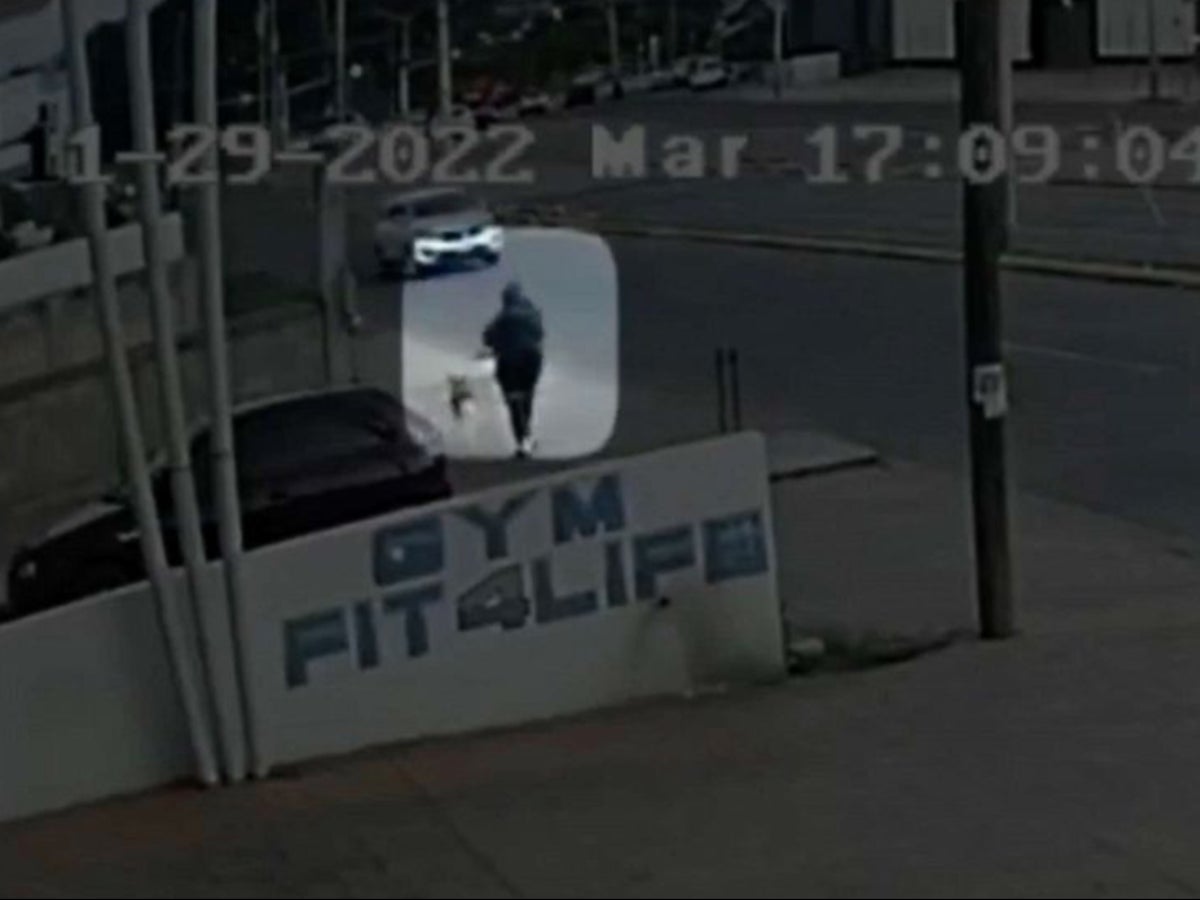 A Californian woman who was kidnapped while walking her dog in Mexico has been released by her abductors and reunited with her family, according to federal investigators.
Monica de Leon Barba, an American who was snatched off the street in Jalisco, Mexico, in 2022, was reunited with her family, including the German shepherd she was walking the day of the kidnapping, ABC News reports.
"For the first time in a very long time we have good news! I need to thank every single person that helped my family and I through this entire ordeal. We can all finally close this chapter in our lives and work on the long road of healing we have ahead," Gustavo de Leon, Ms de Leon's brother, said in a Facebook post.
The post included a photo of him posing with his sister, who is seen flashing a peace sign.
A local television station, TV Azteca Jalisco, also reported that Gael de Leon, Ms de Leon's cousin, was kidnapped just hours after she was taken. However, that abduction was not confirmed by investigators and he has not been mentioned in any comments made by the FBI or the de Leon family.
"For the past eight months, FBI personnel in California and Mexico have worked tirelessly with the family and with partners in Mexico. Our relief and joy at the safe return of Monica is profound," Special Agent Robert Tripp of the FBI San Francisco Office said after the women were released.
No arrests have been made, according to the FBI. The agency is still investigating the abductions.
"The FBI investigation is far from over, but we can now work this case knowing an innocent victim is reunited with her family," Mr Tripp said.
The agency believes that Ms de Leon was the subject of a "targeted kidnapping," with Mr Tripp noting that the abductors reached out to her family to demand ransom.
Shortly after the kidnapping the FBI offered a $40,000 reward for information leading to Ms de Leon's recovery, and released surveillance footage showing her walking down a street with her dog just before she was abducted.
"Monica was confronted by several suspects and forced into a gray Volkswagen Jetta. The suspects then drive away in three different vehicles, including the Jetta," the FBI said in a description of the footage.
At least five suspects can be seen kidnapping Ms de Leon in the video. Her dog was later recovered wandering loose in the streets and returned to the de Leon family.
Her father, Gustavo de Leon Sr, said that his daughter was doing well despite her terrifying experience, but was not willing to discuss what happened.
"Right now, she doesn't even want to talk about that," he told the New York Post. "The only thing we have to say is thank God that she's back, and trying to get back to normal life as much as possible."
Anissa Livas, one of a friend of Ms de Leon, told CNN that she was "in disbelief" when she learned the woman had been returned safely.
"I'm super happy and joyous but I have a lot of questions," she said.
Ms Livas said she had a short opportunity to talk to her friend in the days since her release.
"We exchanged 'I love you's' in a short message over social media," Ms Livas said. "She has been slowly reaching out to her friends but she needs some space and time so we're going to be patient."
She described Ms de Leon as "charismatic," with a personality allowing her to "make friends with anyone," and noted that she is "a very talented photographer."
While Ms de Leon's friends and family celebrate her return, another family remains hopeful that they will soon be reunited with their own abducted loved-one.
Maria Del Carmen Lopez, 63, was taken from her home in Mexico in February. Much of her family lives in Southern California, and have worked to raise awareness about her disappearance.
Zonia Lopez, Ms Lopez's daughter, told ABC13 that Ms de Leon's safe returns gives her hope that she will see her mother again. The FBI is also investigating Ms Lopez's kidnapping.
play youtube
,
xnxx
,
xvideos
,
porn
,
porn
,
xnxx
,
Phim sex
,
mp3 download
,
sex 4K
,
Straka Pga
,
gay teen porn
,
Hentai haven
,
free Hentai
,