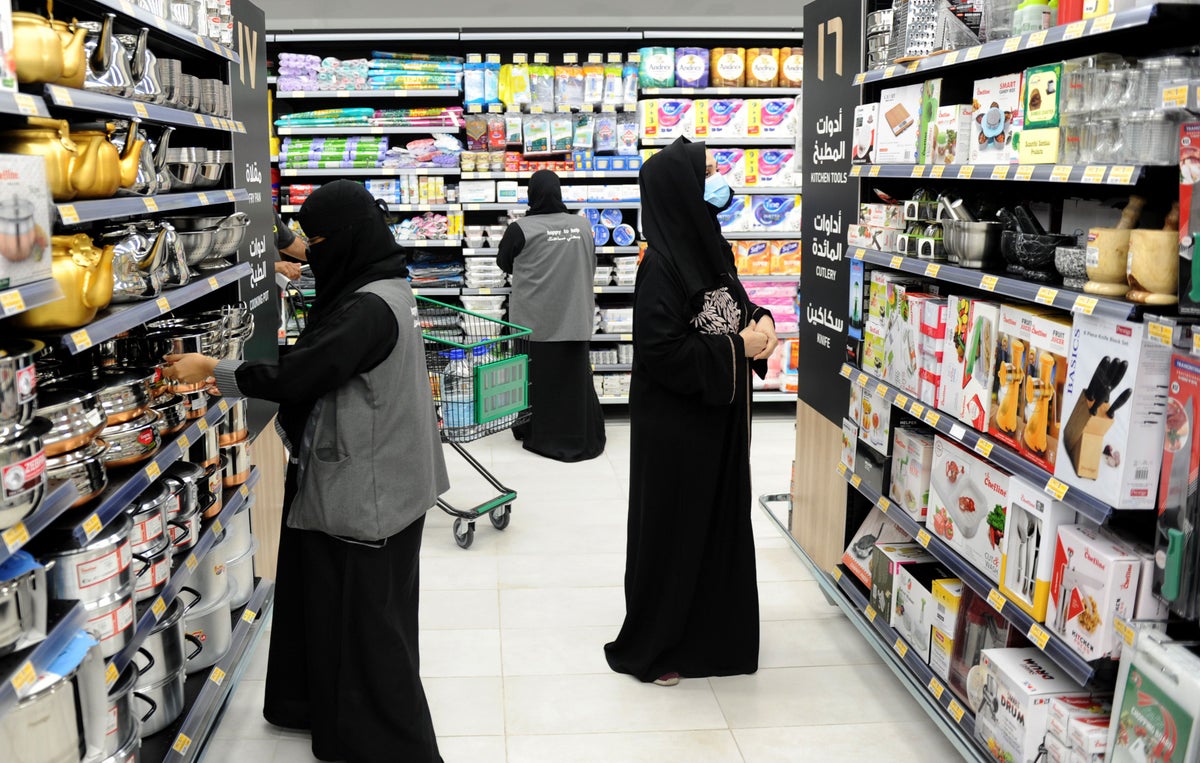 Many countries in the Middle East and North Africa are imposing "state-sanctioned domestic abuse" of women by stopping them from travelling freely, researchers warned.
A damning new report, by Human Rights Watch, found many nations in this region still block women from travelling in their own country, getting a passport, or going abroad without securing the approval of a male guardian – who is generally their husband, father or brother.
Researchers found women can be arrested, detained or made to go home if male guardians in Saudi Arabia, Qatar, Jordan and Kuwait report they are "absent" from their homes. While in Saudi and Yemen, women are not permitted to leave prison without getting the permission of a male guardian.
Rothna Begum, senior women's rights researcher at Human Rights Watch, told The Independent the rules push women back into their homes and away from the public sphere and are akin to "state-sanctioned domestic abuse".
She added: "A number of nations have laws that essentially sanction and allow for domestic abuse, including coercive control, and embolden men to have control over women's lives.
"Some men will be supportive of women but these rules complicate relationships in a way so women are left more vulnerable to domestic violence. These rules encourage further violence against women."
Ms Begum warned that "from leaving the home to leaving the country", authorities in this region are implementing "varying restrictions on women's right to freedom of movement".
She argued women living in the region are "fighting against restrictions that authorities often claim are for their protection, but in reality, deprive women of their rights."
Researchers discovered old and new rules force women to get permission from their male guardians, but the issue is growing worse in some nations, such as Saudi Arabia.
The kingdom imposed its first written Personal Status Law in March 2022, formalising the long-running convention of forcing women to follow their husband's orders "in a reasonable manner" or relinquish financial help from their spouses if they opt not to live in the marital home "without a legitimate excuse".
"Even as women's rights activists win some freedoms, the authorities seek to take others away, rolling back not just women's rights, but harming children, families and society," Ms Begum said.
"All authorities in the Middle East and North Africa should eliminate any and all discriminatory restrictions on women's freedom of movement including all male guardianship rules."
The report found 15 nations in this area still impose personal status or family laws that force women to either "obey" their husbands, reside with them, or ask for their consent to depart the marital home, travel or work. Courts can instruct women to go back to their marital home or have their right to spousal maintenance removed.
Researchers analysed dozens of laws, rules and policies and looked at information from lawyers, activists, and women in 20 countries in the Middle East and North Africa.
The report discovered women do not have the same rights to go abroad with their children that men enjoy in a number of countries in the region.
But Human Rights Watch argued male guardianship rules in this part of the world can be found beyond this region – warning the practices have been "influenced by a broader history of laws and traditions around the world, including European legal traditions, that gave or still give men control over women's lives".
Researchers found in some nations featured in the report women can battle discrimination when attempting to rent apartments or stay in hotels if they are unmarried or do not obtain the consent of a male guardian.
play youtube
,
xnxx
,
xvideos
,
porn
,
porn
,
xnxx
,
Phim sex
,
mp3 download
,
sex 4K
,
Straka Pga
,
gay teen porn
,
Hentai haven
,
free Hentai
,