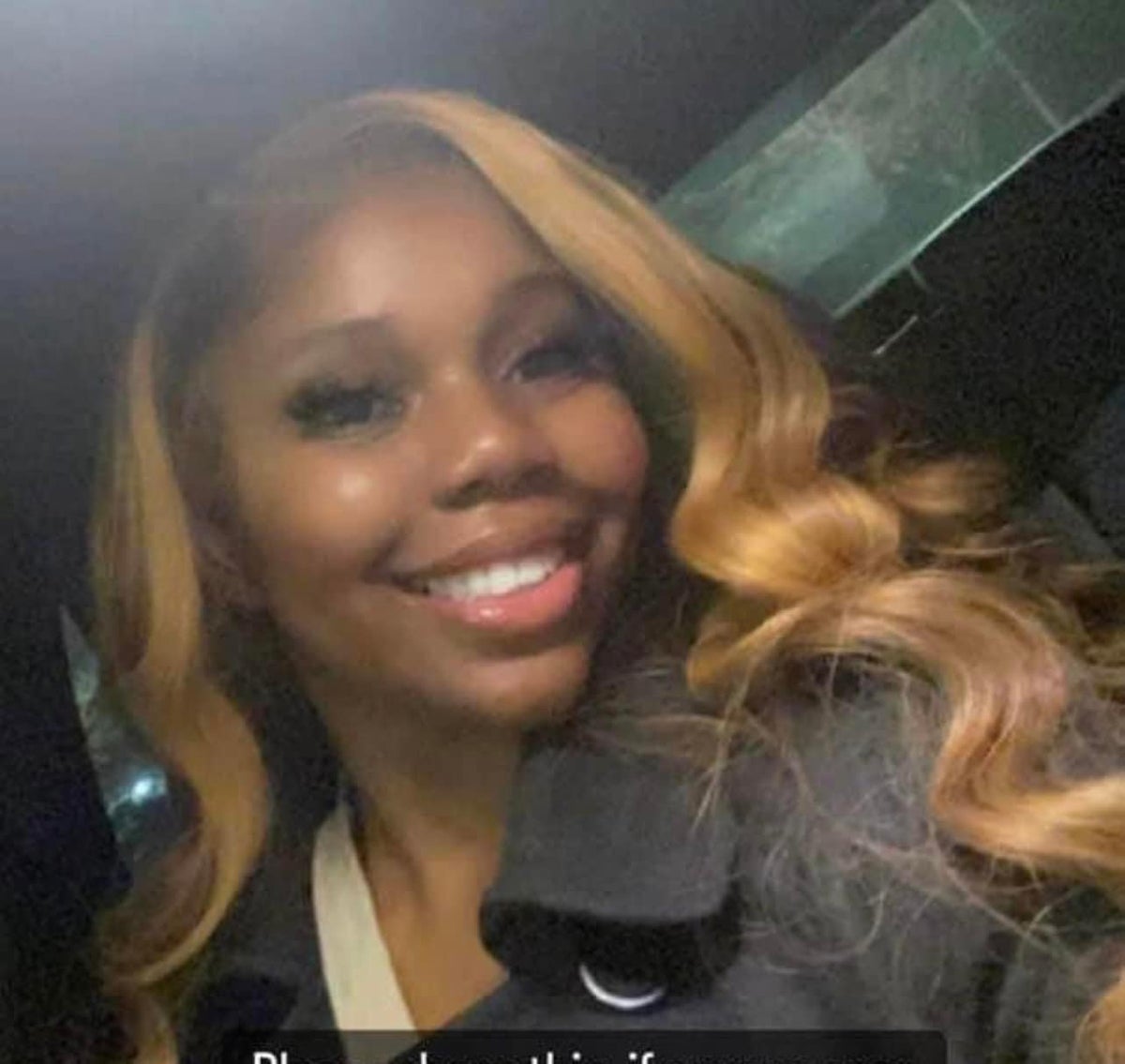 Carlee Russell made a series of suspicious internet searches in the days before she claimed to have been abducted, Alabama authorities revealed at a press conference on Wednesday.
A forensic analysis of Ms Russell's cell phone, work and home computers found she looked up information about the movie Taken, Amber Alerts, booking a bus ticket from Birmingham to Nashville and "how to take money from a register without being caught", Hoover Police Department Nicholas Derzis told reporters.
The searches shed light on the 25-year-old's mindset leading up to when she claimed to have been kidnapped after seeing a toddler walking along the side of Interstate 459 on 13 July, Mr Derzis said.
Police had been unable to verify Ms Russell's allegations, and she has since refused to be interviewed, he added.
According to authorities, Ms Russell left work at the Woodhouse Spa in the Summit luxury shopping mall in Birmingham at about 8.20pm on 13 July.
She called 911 at 9.34pm that night to report seeing a toddler wandering on the side of Interstate 459.
When police officers arrived, they found her red Mercedes still running and belongings including a wig, phone, Apple Watch and purse, but no sign of her or the toddler.
Ms Russell turned up on foot at at her parents home in Hoover 49 hours later, and claimed she had been kidnapped and barely survived.
At Wednesday's press conference, Mr Derzis revealed that Ms Russell was seen taking items from Woodhouse Spa before she leaving work.
Detectives conducted a brief interview with Ms Russell in hospital, where she claimed to have been abducted by a "man who came out of the trees" who said he was checking on the baby.
She said the man with orange hair and a bald spot picked her up and she screamed, forced her into a car, and the next thing she remembers she was in at the trailer of an 18-wheeler semi, Mr Derzis said.
Ms Russell told police that she heard a woman and a baby in the semi, but didn't see them.
She claimed to have escaped from the trailer, before being recaptured and taken to a house, where her alleged captors forced her to undress and pose for photographs.
She told detectives she was placed in a car, and was able to escape and flee into woods and came out near her home.
Detectives noted she had a minor injury in her lip, and a torn shirt. They also found $107 in cash tucker in her right sock.
"Out of respect for Carlee and her family, detectives did not press for additional information in this interview, and made plans to speak with her in detail after giving her time to rest," Mr Derzis said.
The Secret Service analysed her phone and computers, and found internet searches that are "very relevant to this case," Mr Derzis said.
play youtube
,
xnxx
,
xvideos
,
porn
,
porn
,
xnxx
,
Phim sex
,
mp3 download
,
sex 4K
,
Straka Pga
,
gay teen porn
,
Hentai haven
,
free Hentai
,