The Royal Commission for Al-Ula Governorate culminated its efforts in restoring the glow of the "Old Town", by being selected by the World Tourism Organization in the list of the best tourist villages for this year 2022, and the "Old Town" came with what is in line with the selection criteria that recognize tourist villages that adopt tourism as an engine for development. It supports the creation of new job opportunities, and is committed to innovation and sustainability in all its economic, social and environmental aspects.
The Royal Commission's interest in the "old town" in Al-Ula comes; Due to its unique heritage, culture and architecture, and its ancient history, after the disappearance of some of its urbanization at the beginning of the nineteenth century AD made it deserted in most of its parts, but the goals set restored it to be a cultural and tourist destination for the people and visitors of Al-Ula.
A model of social bonding
The "old town" is also a model of social cohesion that has characterized Al-Ula since ancient times, as it consisted of more than 900 houses built of mud bricks, in addition to the presence of a number of castles that used to play a role of protection and control for the purposes of defense and security for the people and convoys of pilgrims, and urban as well, The "Old City" was characterized by the presence of 14 gates that operated according to certain procedures for opening and closing to receive passers-by and convoys of pilgrims.
As was the World Tourism Organization, 32 villages from 18 countries across the world chose the world under the "Best Tourism Villages 2022", and the villages were evaluated by an independent advisory board based on a set of criteria covering nine areas: cultural and natural resources, promotion and preservation of cultural resources, Economic sustainability, social sustainability, environmental sustainability, tourism development, value chain integration, tourism management and prioritization, infrastructure, connectivity, health and safety.
The selected villages will receive support from the World Tourism Organization and its partners in improving the elements of the areas that have been identified, and will provide space for the exchange of experiences, good practices, learning and opportunities. The World Tourism Organization will celebrate honoring the 32 villages in a ceremony hosted by Al-Ula; Through a ceremony that will be held on February 27 and 28, 2023.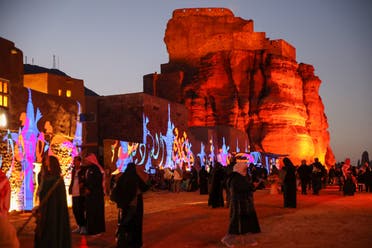 Within the activities of the old town