The "Nawan" center, close to the Al-Baha region in southern Saudi Arabia, caught the attention of the beauty of the site and the overwhelming greenery that transformed the place into an aesthetic painting expressing the impact of rain on nature.
Photographer and rain tracker, Ali Al-Shaddawi, confirmed what the "Nawan" center holds, west of Al-Baha, in Al-Makhwah Governorate, of divine, divine, captivating natural aesthetics for viewers through the amazement of the wide expanse of greenery.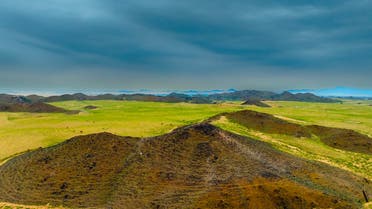 From Jamal Nawan Center – Photo by Ali Al-Shadawi
He said: The "Nawan" center is the largest center in the Al-Baha region in terms of area, and it is famous for its large valley that feeds many subsidiary valleys. So is lemon.
Social activist Abdul Rahman Al-Zahrani explained in his interview with Al-Arabiya.net that the population of Nawan center is estimated at more than 12,000 people, and the number of villages is 53, and compared to the availability of services in them, they are on the verge of a bright civilized future, since urban planning for cities is the first basis for sustainable development. This makes Nao'an a model city in the future. Nao'an also has an industrial city with an area of ​​6 million square meters.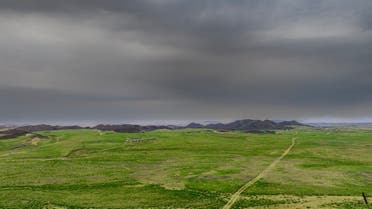 Nawan Center – Photo by Ali Al-Shadawi