The mosques scattered on highways across Saudi Arabia inspired the plastic artist "Moath Al-Awfi" to memorize them through a new masterpiece he called "The Last Tashahhud." He decided to participate in the Biennale of Islamic Arts in its first edition in Jeddah.
The work included a series of photographs documenting the deserted chapels spread across the winding roads leading towards Medina in particular, while those images were collected and inserted into light boxes similar to billboards.
A remarkable paradox
The "last tashahhud" according to Al-Awfi's vision presented a remarkable paradox, reflected in those religious buildings scattered on the roads. After it was established by the government or was built by some philanthropists at times to perform worship, it is no longer hinted at except by passers-by on their way to their destination, to ask questions about "the best ways that can be adopted to preserve, rebuild and take care of these buildings." .
Necessary needs
Al-Awfi spoke to Al-Arabiya.net, saying, "This series started in 2014, and more than 120 deserted chapels were filmed throughout Saudi Arabia, and a group of this series was shown at the Institute of the Arab World in Paris and Belgium, and at the Museum of Art. Contemporary Contemporary in Utah, USA, and had its first show in 2017 at the "Safar" exhibition at the Saudi Art Council with resident artists Sam Bardwelle and Tal Firath.
He added, "The aim is to rethink the necessary needs to build these mosques and organize them in a thoughtful manner, with the aim of not being abandoned and destroyed, and to be built sustainably if the need arises."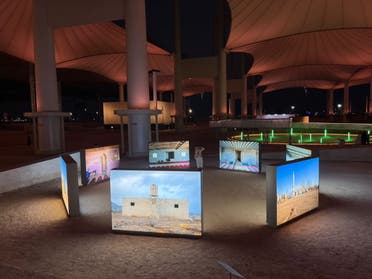 Participate in a biennale
Photographic coronation
Its presentation at the Biennale of Islamic Arts is considered the culmination of this photographic series, and its presentation this time was distinguished by photographing the inner mihrabs and displaying them for the first time in each chapel. The work by Al-Awfi comes as part of his participation in the Biennale of Islamic Arts, which was launched by the "Diriyah Biennale" affiliated to the Ministry of Culture, in the pilgrims' hall, which was chosen for the event, which explores the unique status of the two holy cities of Makkah and Madinah under the slogan "The First House".
The CEO of the Diriyah Biennial, Aya Al-Bakri, stated, "Civilization is manifested in the land of history today through our opening of the first Biennale of Islamic Arts in the world," expressing her happiness at what she described as a historical moment, especially from this place, specifically the "pilgrims' hall," which carries an important moral and human dimension.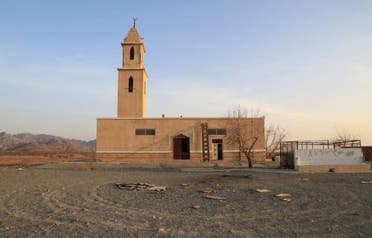 Neglected mosques
She added that this hall, over the past forty years, has remained in the memory and imagination of the citizens and visitors of the city of Jeddah, as pilgrims of the Sacred House of God, Umrah performers and visitors from all parts of the world gathered, in every corner of this hall there were hundreds of unforgettable stories.
Al-Bakri indicated, "Given the great significance of this place, we have made it the link that embraces Islamic civilization in its best form and its most valuable treasures from the antiquities of the Two Holy Mosques, along with inspiring and rare works of art from around the world."
play youtube
,
xnxx
,
xvideos
,
porn
,
porn
,
xnxx
,
Phim sex
,
mp3 download
,
sex 4K
,
Straka Pga
,
gay teen porn
,
Hentai haven
,
free Hentai
,