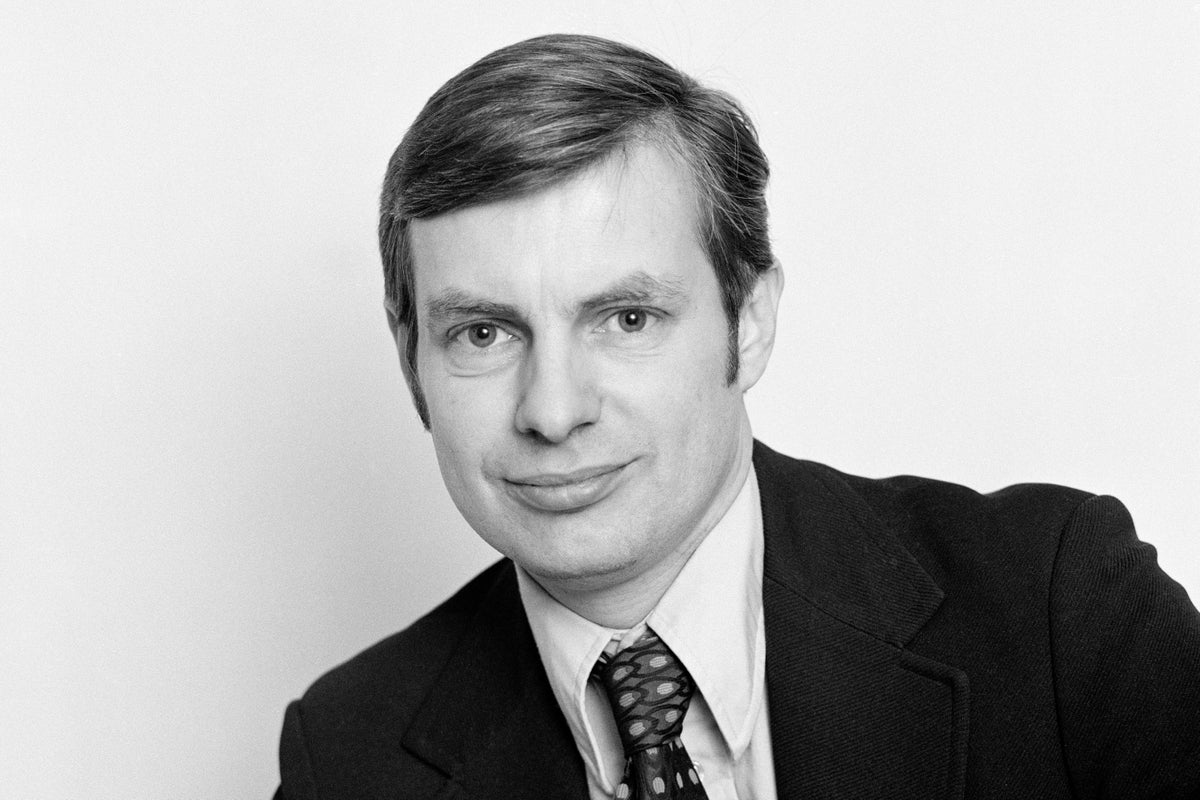 George Gedda, a workhorse veteran of The Associated Press whose coverage of the State Department and international relations spanned more than four decades and played a major role in explaining U.S. foreign policy to the American public from Vietnam to Cuba, Afghanistan and Iraq, has died. He was 82.
Gedda was also the author of three books, including one on his time as an AP diplomatic correspondent, one on Cuba's communist revolution, and one on his first love, baseball. He died Sunday while in hospice care in Altamonte Springs, Florida, said Ellen James Martin, his former partner of 14 years. The cause was bladder cancer, she said.
Gedda had retired to central Florida in 2007 after a 41-year career at the AP, most of which was in Washington, beginning during Lyndon Johnson's administration and not ending until George W. Bush was president.
During his time in Washington, Gedda covered every secretary of state from Dean Rusk to Condoleezza Rice, carving out a niche for himself as an expert on Latin America and Cuba.
"You are a first-class professional and a role model for many who will follow you," Rice said in a handwritten note to Gedda on the occasion of his retirement. Rice said he had had an "exceptional career of service to our nation's founding principle — a free press."
The late Colin Powell, Rice's predecessor as secretary of state, also had fond memories of Gedda. "You played an invaluable role in helping the American people understand the issues of the day," Powell wrote. "Play Ball!"
From his perch at the State Department, the soft-spoken and unfailingly polite and patient Gedda made himself an invaluable partner for both fellow AP reporters and competitors, including his often irascible colleague and officemate, the late and legendary AP diplomatic correspondent Barry Schweid.
"For more than 30 years, George Gedda and I worked harmoniously and effectively together at the State Department covering the world for the AP," Schweid said when Gedda retired. "He simply knew more than anyone else about the issues. And a lot of what he knew was stored in his mind, a bank of knowledge I found myself calling on regularly, especially in pressure situations."
"No member of the State Department press corps was more respected," said Schweid, who passed away in 2015. "No AP colleague was more selfless in sharing information and the workload. He was simply the best."
Others had similar memories.
"As a colleague, George was a true gentleman and a superb correspondent," said longtime NBC News correspondent and anchor Andrea Mitchell. "As a young correspondent he was a patient mentor to me and very welcoming when I was a newcomer to the beat."
"George was the consummate AP professional," said Jamie Rubin, who served as State Department spokesman during the Clinton administration, when Madeleine Albright was the country's top diplomat. "I vividly remember whether I said something brilliant or not so brilliant he always got it exactly right. He always reported the facts without fear or favor. He was also a great travel buddy"
A native of Valley Spring, New York, and 1962 graduate of Southern Methodist University, Gedda started with the AP in New York in 1965 after a two-year stint with the Peace Corps in Venezuela. He then moved to the AP statehouse bureau in Richmond, Virginia, where he spent two years wanting to cover sports before being promoted and returning briefly to AP headquarters on the international desk.
In September 1968, as the nation was still convulsed with the aftermath of the assassinations of Martin Luther King Jr. and Robert F. Kennedy, Gedda was transferred to the AP's Washington bureau, where he spent the rest of his career often focusing on Western Hemisphere affairs.
Gedda made 31 trips to Cuba, most of which were reporting visits for the AP beginning in 1974. He was instrumental in the agency's creation of its first bureau in Havana since the 1960s in 1999, and used those experiences as the basis for his 2011 book "Cuba: The Audacious Revolution."
Cuba, he recalled in the preface to his book, made the biggest impression of the 87 countries he visited while covering various secretaries of state.
"At some point during my travels as a diplomatic correspondent, I concluded that perhaps no country was more interesting than Cuba," he wrote. "All countries have their peculiarities and charms and rough edges but, to me, Cuba was in a class by itself."
In 2014, Gedda published a memoir of his time as a diplomatic correspondent in a book titled "The State Department — More Than Just Diplomacy: The Personalities, Turf Battles, Danger Zones for Diplomats, Exotic Datelines, Miscast Appointees, the Laughs — And, Sadly, the Occasional Homicide," which mixed humor with sharp insights into the conduct of American foreign policy and its often strange cast of characters.
But, his first book, published in 2009, was devoted to his primary non-professional passion — baseball — a love that began as a six-year-old in Long Island rooting for the Brooklyn Dodgers. "Dominican Connection: Talent from the Tropics Changes Face of National Pastime" explored the unusual success that athletes from the Dominican Republic have had in Major League Baseball.
Gedda is survived by his daughters Sara Gedda of Sorrento, Florida, and Deborah Gedda Force from Port St. Lucie, Fla.
play youtube
,
xnxx
,
xvideos
,
porn
,
porn
,
xnxx
,
Phim sex
,
mp3 download
,
sex 4K
,
Straka Pga
,
gay teen porn
,
Hentai haven
,
free Hentai
,