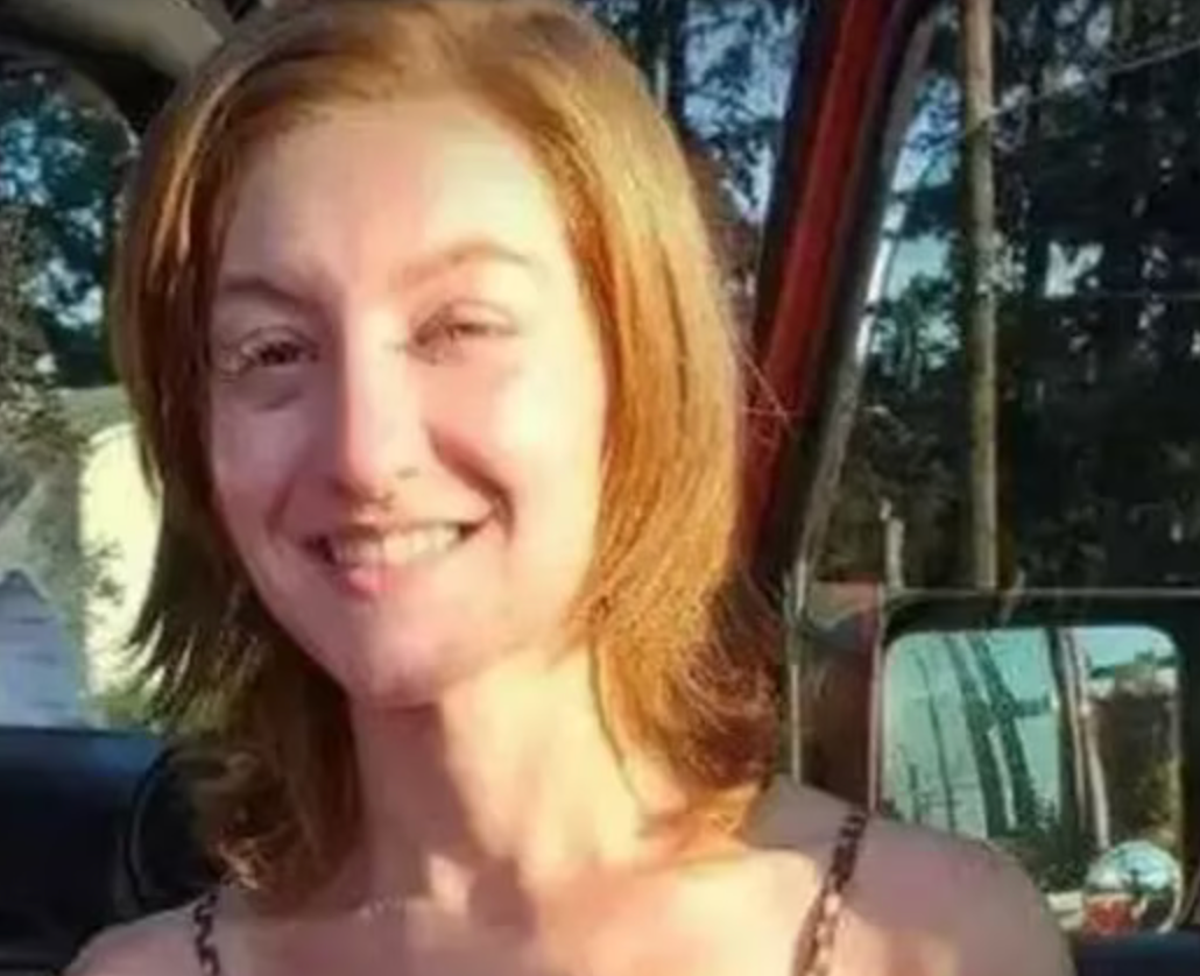 Murdered Oregon woman's sister says cops avoiding serial killer theory
A string of murders in the Portland, Oregon metro area that police previously said were unrelated have now been linked as authorities identified a person of interest.
Deputies in nine different police departments released a joint statement on Monday saying the deaths of four women who were found either near or on the sides of roads between February and May are somehow connected.
The women have been identified as Kristin Smith, 22, Charity Lynn Perry, 24, Bridget Leann (Ramsay) Webster, 31, and Ashely Real, 22.
Police haven't identified the person of interest linking the deaths yet or filed any charges.
Local media sites have identified the alleged person at the center of the investigation, but this information is unconfirmed.
1689642040
ICYMI: Deaths of four women in Portland linked to person of interest, authorities say
On Monday, the Multnomah County Sheriff's Office announced it had connected four of the victims to a sole person of interest, according to KPTV.
The person's identity has not been released by authorities, and they are not currently facing criminal charges in connection with the murders, the sheriff's office said.
Bevan Hurley has the details.
Josh Marcus18 July 2023 02:00
1689637850
Kristin Smith's family feared she had been sex trafficked
On 19 February, Kristin Smith's remains were found in a wooded area in Portland's Pleasant Valley neighbourhood.
Prior to her discovery, her family told local media they worried she had been sex trafficked.
"A main concern of ours now is sex trafficking. We don't know but with things we've been told or people who know her are saying it's a possibility because this is not like her to just disappear," Melissa Smith, Kristin's mother, told KPTV.
"When I tried to reach out to her again, she didn't answer, and I thought that was strange but thought, 'well, maybe she was busy.' Next day, same thing, and then the phone went straight to voicemail and that's when I'm like, 'this is very odd. Something's not right,'" she added
Smith went missing in November.
Josh Marcus18 July 2023 00:50
1689636019
Police once sought to downplay 'rumors' that Oregon deaths were connected
Before Monday's surprising announcement, police previously sought to downplay online 'rumours' that the suspicious deaths of multiple women in the Portland area in recent months were connected.
"The Portland Police Bureau (PPB) has been hearing widespread questions and concerns about the death investigations of 6 women throughout the region, especially after widely distributed social media posts and news media articles appeared to suggest a connection between them," officials wrote in a press release last month.
"These discussions have led to some anxiety and fear in our community, and we want to provide reassurance that the speculation is not supported by the facts available at this point."
"While any premature death is concerning, and we will diligently investigate deaths that happen in our jurisdiction in collaboration with the Multnomah County and Oregon State Medical Examiner's offices, PPB has no reason to believe these 6 cases are connected," the agency continued.
Police said the Monday update in the case was based on new interviews.
"Investigators have interviewed multiple people in connection with these cases and have identified at least one person of interest that is linked to all four of the decedents," the Multnomah County District Attorney's Office told The Independent.
Josh Marcus18 July 2023 00:20
1689634813
Medical examiner has not determined cause of deaths
Four women's deaths in the Portland metro area have been connected to one person of interest, authorities in several police departments confirmed on Monday.
However, the manner of each of their deaths is still unclear.
According to a joint press release, the Oregon State Medical examiner has not been able to determine the cause and manner of each of their deaths.
All four women were found near or on the side of the road within 100 miles of one another.
Ariana Baio18 July 2023 00:00
1689633913
Investigators ask for help in providing information
Authorities investigating the four linked deaths in Portland, Oregon are asking the public to provide any information that could help lead them to answers.
For tips pertaining to Charity Perry's cases, people can reach out to Detective Kevin Odil with the Multnomah County Sheriff's Office at Kevin.odil@mcso.us or call 503-988-0560.
For tips pertaining to Bridget Webster's case, people can reach out to Detective David Shorter with the Polk County Sheriff's Office at shorter.david@co.polk.or.us.
For tips pertaining to Ashley Real's case, people can reach out to the Clackamas County Sheriff's Office at 503-723-4949.
Ariana Baio17 July 2023 23:45
1689631813
Who was Ashley Real?
Ashley Real, 22, was found on SE Judd Road near Eagle Creek in May, the Clackamas County Sheriff's Office said.
Ms Real went missing in March. She was last seen at a fast-food restaurant near Southeast Divison Street
Police initially declared Ms Real a missing person until her body was found by a fisherman. After that, police declared her death "suspicious in nature".
Ariana Baio17 July 2023 23:10
1689630313
Who was Bridget Leann (Ramsey) Webster?
Bridget Leann (Ramsey) Webster was found dead on 30 April on Harmony Road near Mill Creek in northwest Polk County, authorities said.
The Polk County Sheriff's Office provided few details about the circumstances of her death, only revealing it was suspicious.
Ms Webster, a resident of Milwaukie, Oregon, was last known to frequent the Portland metro area – similar to the downtown areas as the other victims.
Ariana Baio17 July 2023 22:45
1689628513
Police say there is no danger to public
In a statement from nine Oregon law enforcement agencies, officials said despite four deaths being connected there was no danger to the public at this time.
"Based on the available information to investigators, there is not believed to be any active danger to the community at this time," the statement issued on Monday said.
The statement continued: "No charges have been filed against anyone in connection with any of these four death investigations."
The joint statement said they could not provide any more information about the nature of the deaths or how they are connected.
Ariana Baio17 July 2023 22:15
1689627013
Who is Charity Lynn Perry?
Charity Lynn Perry, 24, of Longview, Washington, was found on 24 April near Ainsworth State Park, the Multnomah County Sheriff's Office said in a release.
Ms Perry was last known frequenting an area in downtown Portland around Southwest Washington Street and Fourth Avenue.
Her death was considered "suspicious".
In an interview with KPIC, Diana Allen, Ms Perry's mother, said she "always had a smile that could light up the world."
Ms Perry's family told the news outlet that she had "extreme mental health issues" with schizophrenia being the most impactful in her life.
Ariana Baio17 July 2023 21:50
1689625213
Who is Kristin Smith?
Kristin Smith, 22, was reported missing on 22 December 2022, and her body was found on 19 February in a wooded area in the Pleasant Valley Neighborhood, police said at the time.
On a fundraising page, her mother Melissa Smith said she had put out thousands of flyers and undertaken extensive searches over several months.
After her daughter's body was discovered, Ms Smith pleaded for anyone with information to come forward.
"I've been devoted to searching and finding my daughter every single day through it all. I'm willing to do whatever it takes to keep fighting to solve my daughter's murder and put this piece of garbage away in jail for life," she wrote.
Ms Smith said that she was certain her daughter had been murdered, although police hadn't confirmed that to her.
Ariana Baio17 July 2023 21:20
play youtube
,
xnxx
,
xvideos
,
porn
,
porn
,
xnxx
,
Phim sex
,
mp3 download
,
sex 4K
,
Straka Pga
,
gay teen porn
,
Hentai haven
,
free Hentai
,