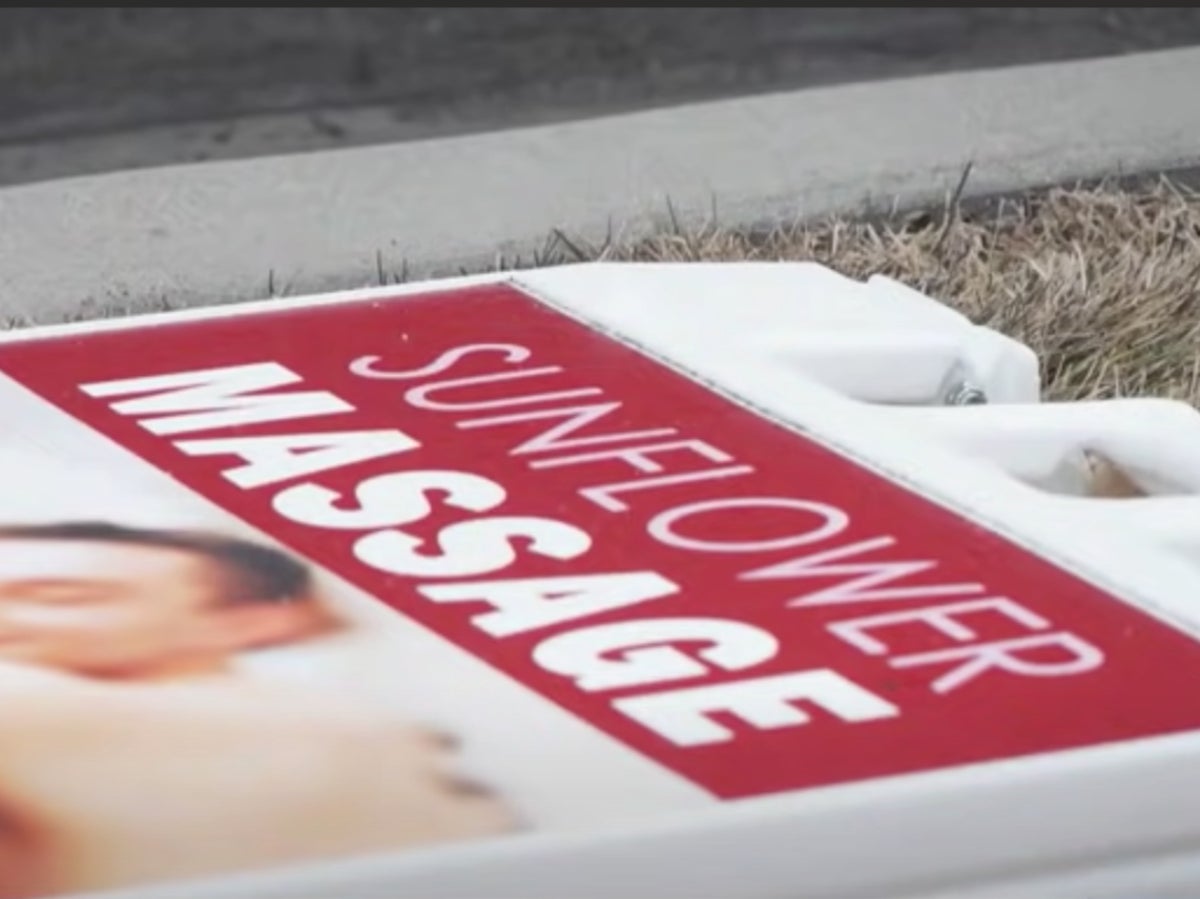 A Utah man is suing the American Fork Police Department after he was accused of running an international sex trafficking ring, claiming their since-dropped charges ruined his life and stemmed from "stereotypical generalisations regarding 'Asian culture.'"
Joseph Ferreri, a former state prison employee, was arrested in February 2021. His mugshots — as well as the mugshots of five massage parlor employees, including his wife — were circulated online and in local media, according to The Salt Lake Tribune.
Mr Ferreri lost his job and started working in a coal mine. He was ostracised from his community in Lindon, lost his health insurance, and nearly wound up divorced due to the fallout.
"Joe Ferreri's life was in ruins — and all for nothing," the lawsuit says. "Charges were dropped nine months later."
The suit, which is aimed at the American Fork Police Department and city, claims his only "crime" was being "married to a Chinese woman" who worked in a massage parlour.
"That was it," the lawsuit says. "Knowing that millions of men do the same thing every day, and wanting a career-boosting arrest, the local officer in charge of the 'investigation' [Shawn Lott] embellished, omitted, and made up facts to paint Joe Ferreri as an international sex trafficker."
Mr Ferreri charges were dropped in December 2021 after prosecutors and his defense attorneys agreed that the move would be "in the interest of justice."
The charges against the five massage workers, including his wife, were also dropped, according to court records.
Mr Ferreri's attorney, Karra Porter, said she wasn't sure why the charges were dropped, but guessed that the police simply didn't have the evidence to back their claims.
The investigation into Mr Ferreri began in 2020 after a "concerned citizen" saw a Chinese woman leave the Sunflower Massage parlour and drive to a home in Lindon.
Police had already been looking into local massage parlours after receiving a tip that the businesses, including Sunflower, were offering illegal sexual services.
They began performing "John stops" on customers leaving the massage businesses, and claimed in the probably cause affidavit that the customers "acknowledge[d] there are 'happy endings' offered to customers."
Mr Lott, the investigator leading the probe, also claimed in the probably cause affidavit that officers went into the businesses — including Sunflower — undercover and claimed they were offered sexual services. He continued, saying the officers turned down the services, but were able to identify individual workers who made offers.
He continued, asserting that "most, if not all, Asian massage businesses operate the same," and added that it was not "uncommon for trafficked girls to be dropped off and picked up by someone other than the business owner" in an attempt to "thwart law enforcement investigations."
Mr Ferreri allegedly told police after they arrested him that he had become "suspicious" that his wife was working at a massage business that offered illicit services, but said he still picked her up and dropped her off because she was his wife and needed a ride.
The lawsuit alleges that Mr Ferreri was not given the chance to contact his attorney during his talks with police, despite requesting legal representation. It also points out that Mr Lott referred to all of the adult women working at the businesses as "girls."
Ms Porter said Mr Lott relied on stereotypes of Asian businesses and language that implied sexual contact with a minor to help build his case to go after the massage workers.
American Fork and its police department has not filed a formal response to the complaint as of the time of this report.
The Independent has reached out to the city and police department for comment.
play youtube
,
xnxx
,
xvideos
,
porn
,
porn
,
xnxx
,
Phim sex
,
mp3 download
,
sex 4K
,
Straka Pga
,
gay teen porn
,
Hentai haven
,
free Hentai
,