Cairo, March 19, 2022, for the first time in the Egyptian market, Huawei Consumer Business today announced the launch of a computer HUAWEI MateBook E The new, the first ultra-thin 2-in-1 laptop from Huawei, with the first screen OLED Huawei Not at all on a laptop. As the new device, the idea of ​​combining 3 devices in one device, as it depicts the full experience of the PC, tablet and mobile phone in one device with a new design of its kind, smart features and professional performance supported by the operating system Windows 11 and healer Intel Core The eleventh generation and superior hardware features, making it a reliable and powerful productivity tool
This device comes HUAWEI MateBook E Display Screen OLED For the first time ever, it comes with 12.6 inches of professional color accuracy and 600 nits brightness in the viewing area for a viewing experience even under direct sunlight. Screen-to-body ratio of 90 percent Great brightness Comfortable viewing experience, with wide color gamut p 3 It has high color accuracy, and makes movies look very realistic on the screen. Provides you comfort. computer benefit HUAWEI MateBook E The new mobile is one of the distributed capabilities of the super device in enhancing creativity. It enables innovative access mode!
get a device HUAWEI MateBook E my healer Intel® Core i5 processor ™ and Intel® Core i7 processor And to have a good chance to enjoy life on the table HUAWEI M-Pencil and device HUAWEI MateDock 2 docking station A free gift, through the official website of Huawei, Huawei branches Experience Store and its authorized distributors.
calculator rate HUAWEI MateBook E wizard Intel Core Where you can choose between two versions Intel® Core i5 processor ™ and Intel® Core i7 processor ™ and logos Intel® Iris® Xe. Up to 512 GB or 256 GB for postcards and cartoon data. All laptop models come in my form with a standalone shark fin fan and a stack of eight layers for heat dissipation.
And welcome to the technologies of cooperation in the dream, which gives the opportunity to collaborate and display on multiple screens between computers and smartphones in the operating environment, allowing you to seamless cooperation between offices, and control of multiple screens. And thanks to the multi-screen display feature, your phone can be connected to a computer HUAWEI MateBook E Mobile to form a super device. Once connected, the laptop can access mobile phone files and open up to three phone applications, while using the phone allows you to use the phone as a control device for the computer, allowing viewing of files, and making managing files through it easier than ever before. device expands HUAWEI MateBook E The new capabilities of the super device from Huawei –HUAWEI Super With innovative multi-device connectivity, this laptop can Huawei Mate View via cable USB-C . port Or provide you wirelessly sharing from devices across devices with simple drag and drop gestures.
computer HUAWEI MateBook E The new is a lightweight and simple portable computer with a minimalist design. It weighs only about 709g and is only 7.99mm thick. Rounded edges along provide availability as well. HUAWEI MateBook E It is the first Huawei laptop with the operating system Windows 11. Provides Windows 11 New in a new experience, it provides 2-in-1 laptops with a simpler user interface, higher touch control, richer PC gestures, and a new touch keyboard experience on the 2-in-1 laptop and tablet experience.
Huawei laptop with pen support HUAWEI M-Pencil Provides HUAWEI MateBook E An exceptional typing experience that was previously exclusive to Huawei tablets. The stylus delivers great responsiveness with 4,096 levels of pressure sensitivity and a 2ms latency. did Windows 11 Some attempts to pop up if your symptoms appear if other symptoms appear. Now, the OS supports multi-finger gestures for task switching, which greatly simplifies multitasking controls for a greatly improved tablet mode experience.
device comes HUAWEI MateBook E With four microphones. with solution Huawei soundFull-stack ® software that takes advantage of software algorithms. Ambient noise is effectively reduced. The solution can also automatically optimize the sound for four common scenarios (music, movies, calls and games). The front and back cameras are included in the computer HUAWEI MateBook E And high quality large hair lenses.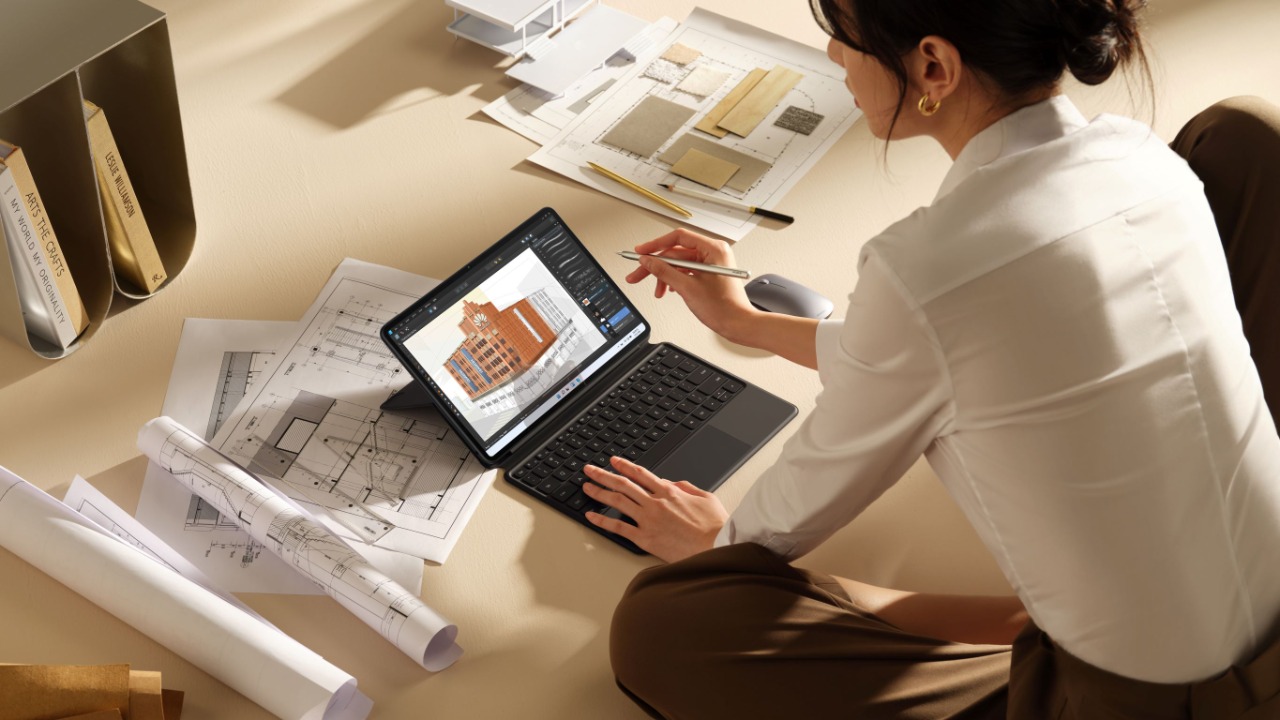 We hope that the article was to your satisfaction. Follow us on our social media accounts. Follow our news.. and to advertise our website, please click here
play youtube
,
xnxx
,
xvideos
,
porn
,
porn
,
xnxx
,
Phim sex
,
mp3 download
,
sex 4K
,
Straka Pga
,
gay teen porn
,
Hentai haven
,
free Hentai
,