Huawei Consumer Business announced the launch of a phone HUAWEI P50 Pro Which is considered one of the best mobile phones, but the model is the evolution and design of the latest of its kind as well as a phone HUAWEI P50 Pocket alqabl llllty and talmded blabt alaBtkaaarat alttechnique and alhmali
This phone comes HUAWEI P50 Pro It works with a powerful battery that charges 66 watts wired and 50 watts wireless with fast charging feature HUAWEI SuperCharge And the advantages of the superior device in addition to the operating characteristics EMUI 12ring the phone HUAWEI P50 Pro The concept of "shape follows follows", where the phone comes in dual form only, during a professional photography experience. This design combines the two dual-ring camera modules in perfect harmony. The most distinctive and distinctive brand in a phone HUAWEI P50 Pro, making someone recognizable at one glance. Dual Camera Main Camera and Zoom Camera, one perfectly complements the other to elevate the smartphone camera experience to unprecedented levels.
Starting Thursday, April 28th, can get my phone back HUAWEI P50 Pro AndHUAWEI P50 Pocket Huawei Enjoy the previous activity Experience Store and its authorized distributors.
Huawei advances with the flagship phone HUAWEI P50 Pro Technique HUAWEI XD Optics, which is the first year long image signal production in general that effectively corrects light differences and restores detail in images in reference to the image. Zoom cameras, is the loss of up to 50% of the image signal. You can get a signal signal, so you only get about 55% of a signal signal, a signal-to-signal signal, very much a signal to the final image quality.
offers a phone HUAWEI P50 Pro The dual matrix camera design is instantly recognizable, as this could be one of the best camera designs in a modern smartphone. The phone has a 6.6-inch screen and a large battery in a surprisingly thin and light body that is easy to hold. The 3D curved screen on the front also has an unobtrusive single-hole camera on top. After that the screen wide color gamut p 3 Full movies can be watched all kinds of other content. You also get a smooth user experience: 21 inches of 120Hz refresh rate and touch sampling rate. Because phone HUAWEI P50 Pro He holds a certificate IP68 Dust and water, you don't have to worry about splashes of water or dust.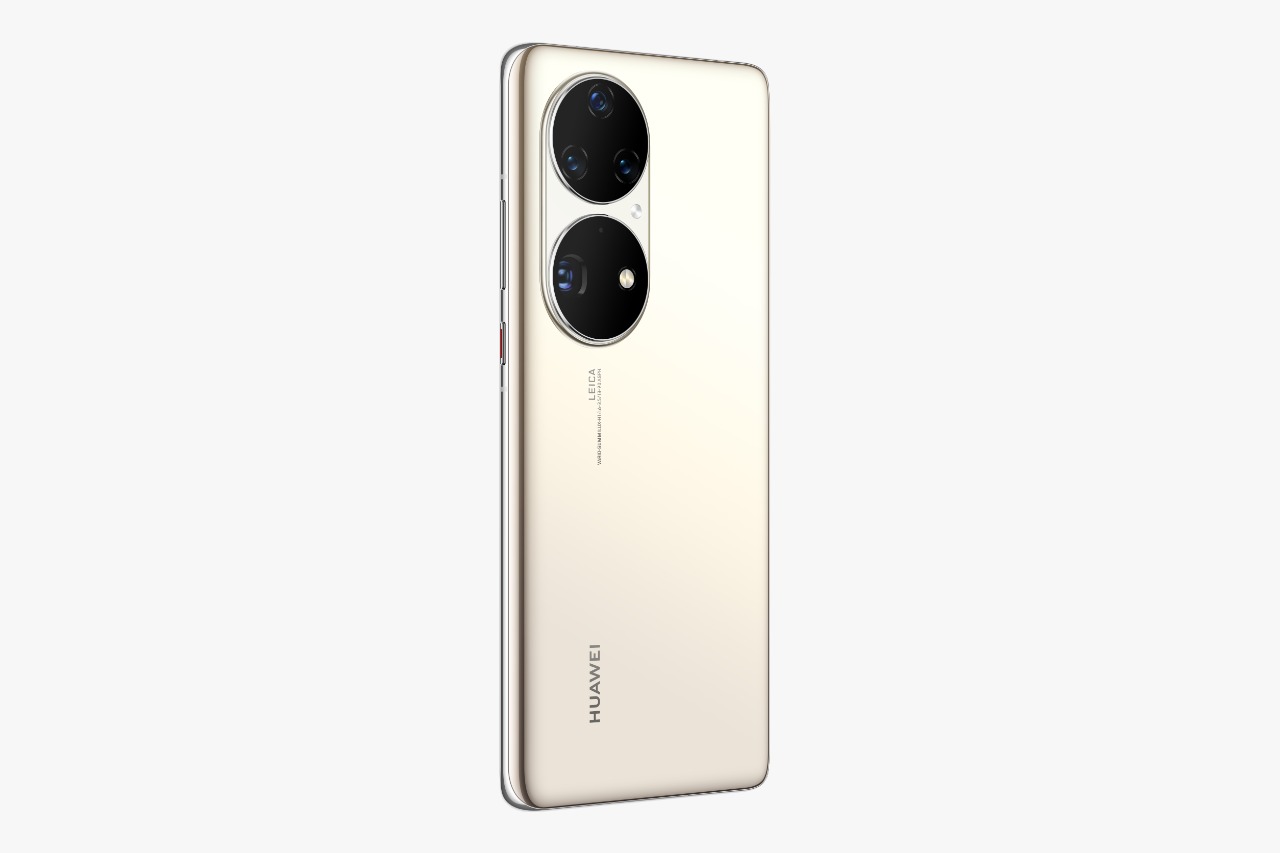 Besides displaying a 4,360 mAh battery, a phone HUAWEI P50 Pro It also has one of the fastest charging speeds among smartphones. Supports technology HUAWEI SuperCharge 66W wired and 55W wireless for fast and effortless charging. Also, the health of the phone's battery will remain at least 90% even after three years of use, which is quite impressive.
is a phone HUAWEI P50 Pocket One of the most beautiful foldable solutions keeps pace with fashion, beauty and technological innovation. Undoubtedly, the phone is putting a blueprint in its designs in designing plans by partnering with the famous and upscale fashion designer Iris van Herpen to release the plans. HUAWEI P50 Pocket Premium Edition An image from the Image program. This phone breaks the molds of the design of the phone and other mobile phone rings. The most involved thing in the application is that a phone HUAWEI P50 Pocket Easy to carry, ultra-thin, and lightweight seamlessly. Gap between pleats and maintains perfect symmetry when folded. The lack of a seam prevents tablet dirt from getting inside and damaging the screen. Huawei is looking at a multi-dimensional theme in one subject. In addition, the use of exclusive multi-dimensional lifting design. , or contact the force of the push,
phone comes HUAWEI P50 Pocket Equipped with a 6.9-inch screen with a cinematic 21:9 aspect ratio ideal for watching movies and videos with a density of 442 pixels per inch over a billion colors that make visuals look stunning and vibrant. 120Hz high refresh with 300Hz ink sampling rate, providing a leading experience. .
India phone HUAWEI P50 Pocket Color by color from them from them from them from themDr DIY emits a diamond-like brilliance, and the excellent golden color is a work of art. In addition, the premium gold color available in the mobile version is designed HUAWEI P50 Pocket Premium Edition Inspired by the principle of "coexistence"
supports phone HUAWEI P50 Pocket Fully technical breakthroughs in Image TM From Huawei that has been integrated into a series of phones p 50 This means that the cameras have a motor feature True-Chroma Image Engine and feature HUAWEI XD Optics And HUAWEI XD Fusion Pro Enhancer. and reading HUAWEI XD Optics A good approach to improving image quality. It also enables the phone to process images, correct visual differences, and restore image details. The main camera unit is contained in a phone HUAWEI P50 Pocket on camera True Chroma Camera 40-megapixel camera Urtla Spectrum camera Look, look, its scales, color charts.
Cover screen in a phone HUAWEI P50 Pocket Very useful. Where notifications and schedules refer to signs, mobile, music, weather, and other control. If you want to watch the cover screen experience, you can use a set of vibrant images. phone allowed HUAWEI P50 Pocket Content flows seamlessly between the home screen and the cover screen.
And my phone is turned on HUAWEI P50 Pro AndHUAWEI P50 Pocket by EMUI 12 – User interface with clean and elegant appearance. Controlling multiple devices simultaneously is as difficult as controlling just one, thanks to the ultra- Super device. Edge tab Device+ In Control Panel Easily control or setup other hardware compatibility devices, such as TV Huawei's vision Wessex FreeBuds and device matepad roads and computers matebook mobile. Using a distributed file system, your phone can HUAWEI P50 Pro which means you can access the files you want more than ever.
We hope that the article was to your satisfaction. Follow us on our social media accounts. Follow our news.. and to advertise our website, please click here
play youtube
,
xnxx
,
xvideos
,
porn
,
porn
,
xnxx
,
Phim sex
,
mp3 download
,
sex 4K
,
Straka Pga
,
gay teen porn
,
Hentai haven
,
free Hentai
,