Today, Tuesday, the Egyptian Museum of Liberation and the Coptic Museum in Old Cairo celebrate the International Day of Exhibitions, which falls on June 21 each year, by organizing a special display of some musical instruments.
She explained Sabah Abdel Razek, Director General of the Egyptian Museum, and a display of the Egyptian Museum, which includes a group of musical instruments that were used by the ancient Egyptian
The neck of the harp was made, but it is present, but it is suitable, but it is appropriate. As for the bells, they are all bronze objects, keys that vary in size and shapes, including small, large, flat, conical, and decorated with floral, animal, or gods decorations.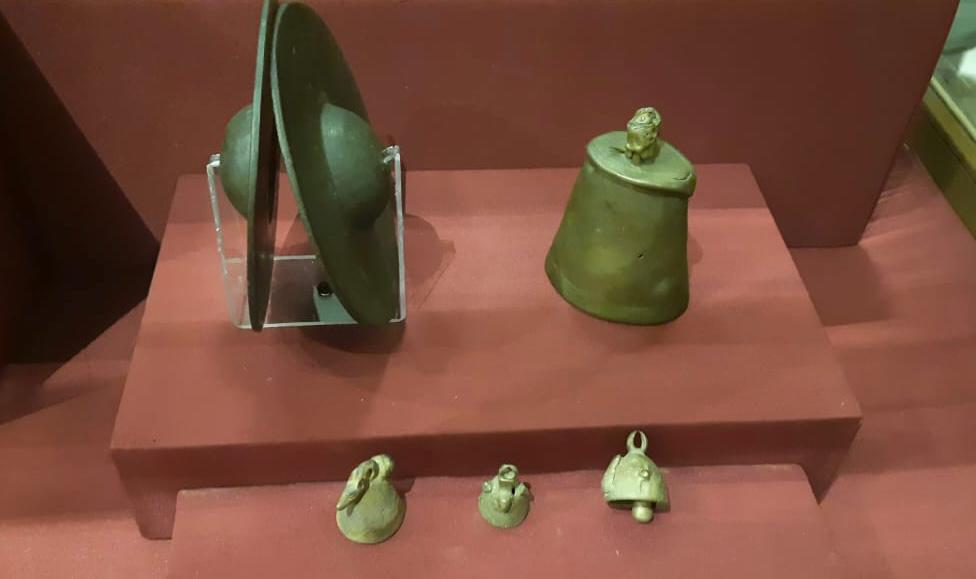 Also on display is a pair of cymbals made of bronze and decorated with several concentric circles on its surface. The flute is made of wood and metal and has eight holes on the other side, and two thumb holes on the other side. The part of the back is surrounded by a metal ring.
The double flute was made of wood, cloth and resin, and consisted of a tube of tubes decorated with some notches in intersecting lines, held together by a dark ribbon, a tube perforated with five holes.
The drum is cylindrical in shape, things made of palm wood and leather. The surface of the drum is decorated with cross shapes, loaded by transverse bands, and there are some traces of light color inside and outside the drum.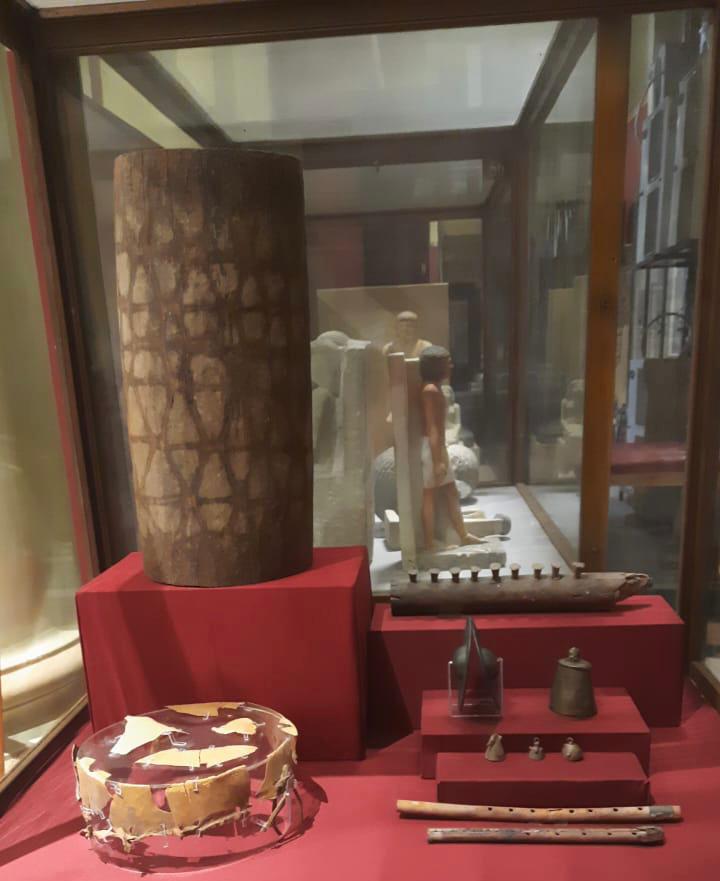 For her part, Gihan Atef, Director General of the Coptic Museum, said that the museum is inaugurating a temporary archaeological exhibition entitled "Rhythms and Tunes", which includes two pieces of the phrase "Nay Al-Daf", and the exhibition is scheduled to start until July 3, 2022.
A stock, a stock, an exhibition, an institute, an institute, an institute, a research institute, and the Institute of Coptic Studies.
We hope that the article was to your satisfaction. Follow us on our social media accounts. Follow our news.. and to advertise our website, please click here