Weddings represent a real opportunity for families to come together and unleash joys, but achieving this goal is colliding with the reality of technology, which forced wedding guests to adapt to it by changing the style of celebration.
Residents of wedding parties in Algeria resist technology and the speed of using mobile phones, which prompted them to impose certain conditions on the invitees and oblige them to abide by them during their attendance, in order to preserve and protect the privacy of individuals.
Everyone is pictured
On the shelves of her small library, Ratiba throws an invitation to Maryam's wedding, and she stands distracted thinking of a way to convince her husband to let her rejoice with her best friend.
With much indignation, the mother complains monotonously about the time of technology, which robbed her of the euphoria of joy at weddings, saying, "What a terrible change has occurred in our habit, everyone has become a photographer. Technology has done its thing with the generation of smart phones."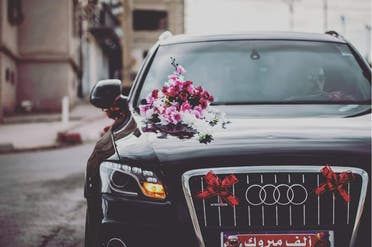 As for the housewife, Jamila, she deliberately prevented her 17-year-old daughter from going to any party for fear of being photographed, as she says, "Because of the spread of the phenomenon of photography at parties, I decided to prevent my daughter from going to any party."
This indignation expressed by some conservative families and families found a listening ear from some partygoers who decided to ban the use of phones during parties to prevent the publication of photos and videos on social media, as was the case of Muhammad, 45, who had to send special invitations to his relatives that included warnings not to use the phone during the party. Where he says, "Technology withdrew society, so it was forced to use it in various fields, which resulted in changing some habits, including canceling the idea of ​​hiring a private photographer who takes care of capturing the best angles that pass during the ceremony. This custom is rare in weddings in the shade."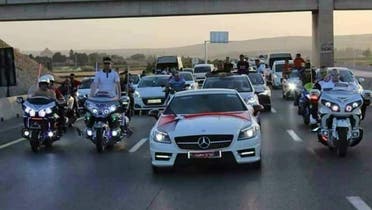 legal protection
Amidst the increase in the phenomenon, a religious debate is escalating over wedding photography, as clerics classify this act as a reprehensible act, prompting many mosque imams to use their sermons to warn against photographing women during weddings, as it represents a flagrant violation of the teachings of the Islamic religion.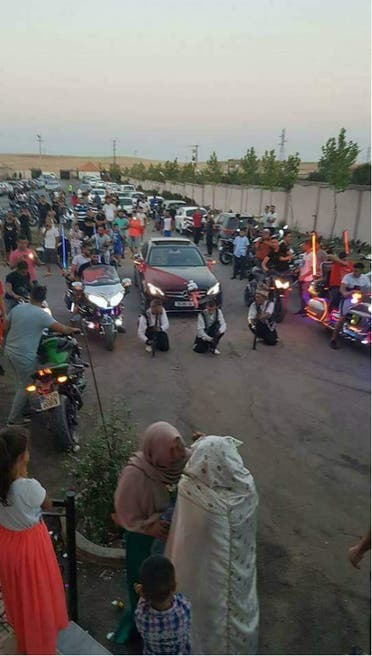 Legally, the Algerian legislator dealt with the issue of taking pictures in several laws, most notably the Penal Code, as it was classified as violating the sanctity of the private life of people, and made some restrictions and conditions for it in some special laws, and permitted these actions under other texts, most notably the Criminal Procedure Code, where taking pictures was allowed. In some crimes, despite the availability of conditions to prevent it.
The Algerian legislator stipulated through Article 303 bis of the Penal Code (incorporated in Law No. 06-23 of December 20, 2006) that: Whoever Deliberately violating the sanctity of people's private lives, by any technology: by capturing, recording, or transmitting private or confidential calls or conversations, without the permission or consent of their owner, or by taking, recording, or transmitting a picture of a person in a private place, without the owner's permission or consent.
Court corridors
Despite the protection provided by law to people who are subjected to photography, the Algerian courts are not devoid of dealing with many cases whose owners complain that their privacy has been violated, such as what Khadija, 22, was forced to sue a girl for publishing her pictures on social media without her permission. This caused her family problems with her brother.
Khadija's case does not appear to be a rare occurrence, as the courts deal with dozens of similar cases, which prompted human rights activists to update the legal system to protect individuals and their privacy.
play youtube
,
xnxx
,
xvideos
,
porn
,
porn
,
xnxx
,
Phim sex
,
mp3 download
,
sex 4K
,
Straka Pga
,
gay teen porn
,
Hentai haven
,
free Hentai
,