After half of Americans confirmed that US President Joe Biden's son had received special treatment, according to what the latest showed opinion pollAn IRS investigator who oversaw the investigation into MrHunter Biden that Justice Department officials slowed and halted the investigation and removed the most serious evidence of his alleged tax offenses.
Gary Shapley provided a detailed account in a transcript he released Thursday confirming the president's special treatment, potentially devastating to prosecutors who were uninterested when it came to examining Hunter Biden's financial wrongdoing, according to the Washington Post.
He also directly touched on Attorney General Merrick Garland's testimony before Congress, in which he said that Delaware Attorney General David Weiss, an affiliate of the Trump administration, has full authority to lead the investigation into Hunter Biden and can do whatever he wants in the case.
A Justice Department spokesman endorsed Garland's earlier comments, and the top Democrat on the House committee said the allegations should not have been made public while lawmakers were still scrutinizing them.
In addition, he said that Weiss had claimed to investigators that he was not "responsible for deciding whether to file charges," and added that Weiss then surprised the agents by saying that "Biden-appointed United States Attorney General Matthew Graves will not allow him to press charges in his area."
Weiss also alleged that Weiss told the group, which included prosecutors, FBI agents and IRS agents, "that he had known for months that Graves' office had declined to bring charges against Biden there." Shapley also said Weiss told the group that he had asked the Justice Department to hire him as special counsel. , which gives him greater independence in the investigation, "and he was deprived of this power."
He was prevented from taking routine investigative steps
The transcript is almost certain to fuel criticism of the Justice Department's five-year investigation into Hunter Biden, which this week led to a plea agreement to two counts that would likely allow him to avoid jail time.
A week after Shapley's appearance on May 26 before the House Committee, the committee heard the IRS investigator who worked under Shapley's leadership.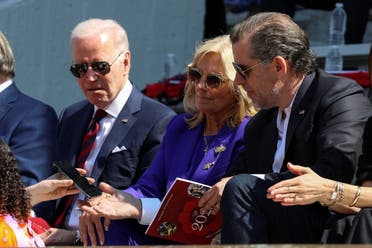 Hunter Biden (Reuters)
The investigator largely echoed Shapley's testimony, adding details about Biden's alleged tax evasion, and saying he was prevented from taking routine investigative steps in ways he has not encountered in other cases.
Agreement to plead guilty
Biden is scheduled to appear in federal court in Wilmington, Del on July 26 Next to an admission of guilt, which must be approved by a judge.
It is noteworthy that prosecutors said on Tuesday that Hunter Biden had pleaded guilty in two federal cases. His lawyer confirmed in a statement that this admission "puts an end" to the lawsuits against Hunter Biden. "Hunter is committed to owning up for the mistakes he made while he was struggling with pain and addiction," he added.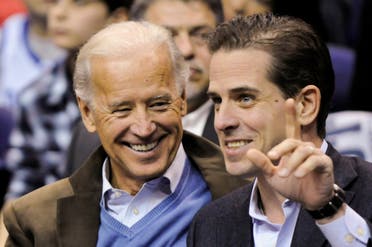 Hunter and Joe Biden
Hunter pleaded guilty to one part of a federal income tax fraud case, according to Attorney General David Weiss.
According to the text of the agreement with the US Attorney's Office, he must admit in his home state of Delaware that he possesses a firearm.
In addition, Hunter was charged in 2018 with possession of a firearm while he was addicted to drugs.
play youtube
,
xnxx
,
xvideos
,
porn
,
porn
,
xnxx
,
Phim sex
,
mp3 download
,
sex 4K
,
Straka Pga
,
gay teen porn
,
Hentai haven
,
free Hentai
,