Photo: Ticketmaster
Live music returned and freakin' rocked Wrigley Field Sunday night. Sunday morning I woke up to a text in my group chat saying, "Man I really wish I had tickets to the Hella Mega Tour". A simple "F it, let's go" on my end sealed the deal. My first time seeing live music since the COVID-19 pandemic was not a disappointment and now I can't wait for more.
A show like that at good ol' Wrigley Field insured traffic would be hell and parking wouldn't be far behind it. Before I get blamed for saying "it's my fault I had a bad experience," I didn't drive. Wrigleyville was an absolute mess, as we all expected, but once in the stadium, almost all complaints ended. The lines moved quickly. The on field access was a breeze to get through. Even the beer lines for most of the night flew by until a small lapse nearing the end of the night. Wrigley was packed and music was ready to be played.
Once the music started, my body was ready to take everything in. The Interrupters rocked. I wasn't too excited for their set, or really even aware of their music, but they had some fun, took advantage of their moment, and most importantly, they set the tone for the rest of the night. 
You can ask any of my friends, and they will all give you the same answer. I LOVE Weezer. Hella Mega Tour was the fourth time I've seen Weezer live and I have yet to be disappointed. Rivers came out like a damn rockstar with the mullet, the stache, the axe, and the studded leather jacket. At one point during the set, I heard El Scorcho break in and I stood there like a giddy child as I waited for my one buddy to hear the Green Day line just so I could later explain to him that it's actually part of the song, not just for the occasion. My only complaint with Weezer was the lack of the White Album. I'm sure most attendees are more familiar with their older stuff, but would it really have killed them to sneak in Thank God For Girls or California Kids?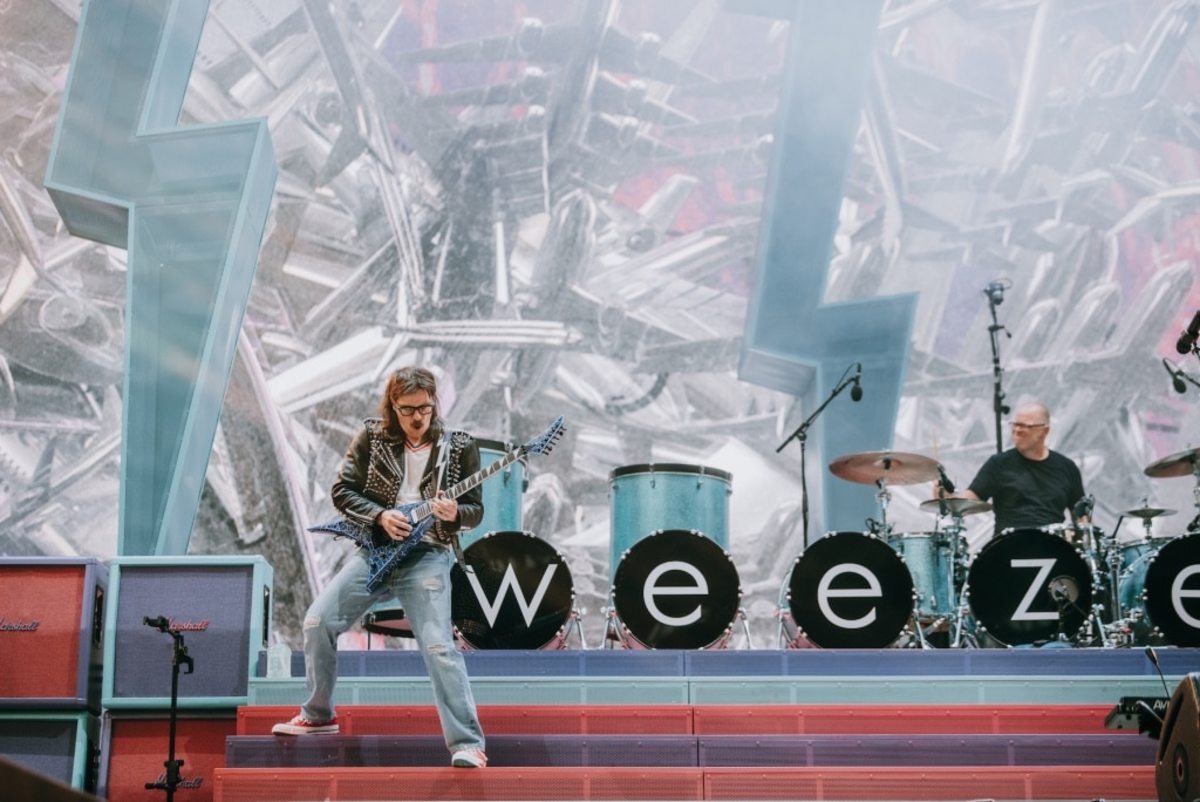 Fall Out Boy kind of blew me away. I've had tickets to see them before and just never ended up going. Man, was I missing out! First off, Patrick Stump is chubby again so that's fantastic news. Pete Wentz blowing fire from his guitar? You mean punk Michael Kopech? Andy Hurley on the drums could only be described as pure electricity.
The entire set was beyond great, but the second half had me feeling nostalgic, yet ready to run through a wall. A perfect mix of oldies and Save Rock and Roll. When "I Don't Care" came on, man, I was ready to slam my door and tell my parents I couldn't wait til I was older so I could just move out already. Fall Out Boy taught me to never sell concert tickets again if I'm only 50/50 on them.
I have always been a very casual Green Day fan but dammit, after Sunday I will follow Billy Joe, Tré Cool, and Mike Dirnt into war. Like the music or not, they were some of the best performers I have ever seen with my own two eyes. I know Green Day well enough to sing along to almost every song they blessed us with, but when Jesus of Suburbia came on, it was game over. I lost my shit. 10-year-old me just unleashed and joined them on stage. I think the Flobots were talking about Billy Joe Armstrong when they wrote the line "I can lead a nation with a microphone". I can understand the argument that Green Day went a little too far off script, but I was mesmerized and couldn't care less. For me, Green Day stole the show.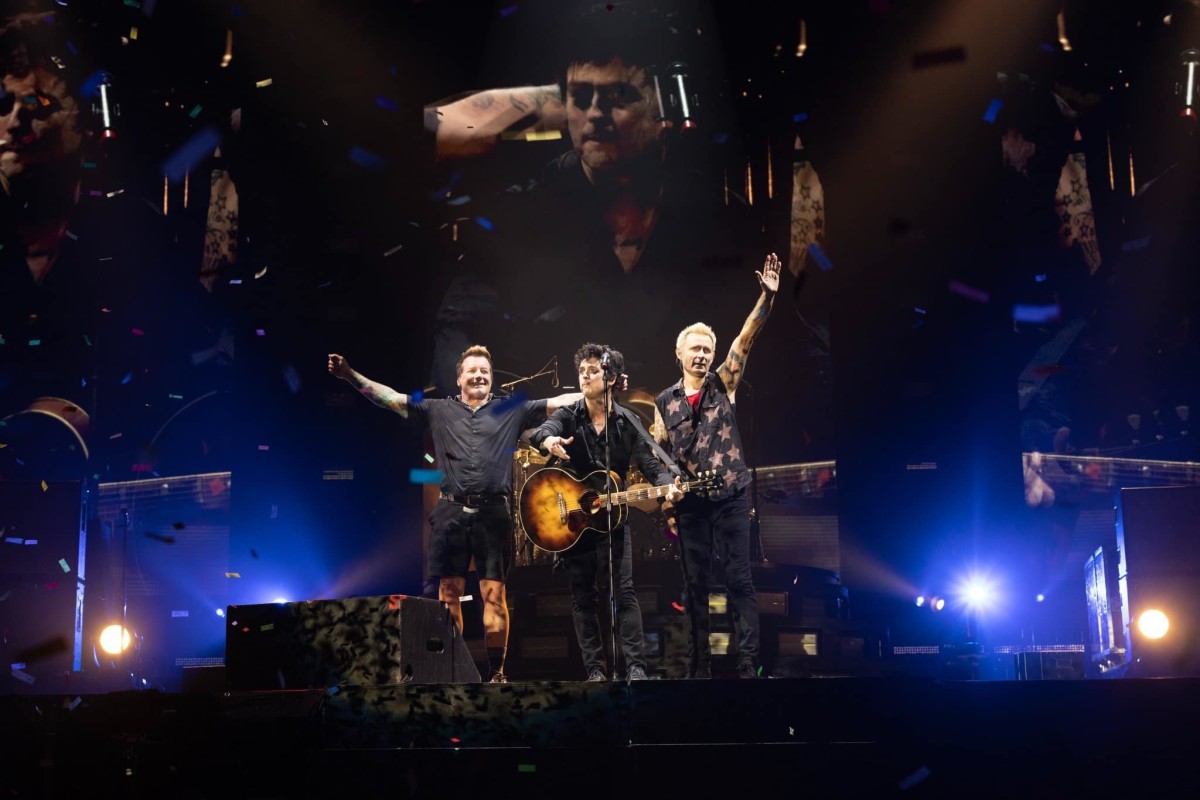 I had the time of my life at this show and now I can't wait for A Day To Remember and Riot Fest later on this year. Let me know on Twitter (@DaGerbs) what you thought of the show.
Follow On Tap Sports Net on social media!
play youtube
,
xnxx
,
xvideos
,
porn
,
porn
,
xnxx
,
Phim sex
,
mp3 download
,
sex 4K
,
Straka Pga
,
gay teen porn
,
Hentai haven
,
free Hentai
,